Today marks one month since Jen and Eric were married at the beautiful
Simsbury Inn
in Simsbury, CT. Eric is one of my little brother's best friends, and he is the whole package: brains, handsomeness, kindess, athleticism (he is a renassaince man, and is even into photography! So you know he's gotta be awesome). But honestly, the quality that stood out to me the most on their wedding day was how apparent and tender his love for Jen is. He barely took his eyes off her all day, smiling down at her with his cute broad smile! In fact, I would give Jen and Eric the award for "most ridiculously adorable smiles," Eric with his pearly-straight teeth and Jen with her huge smile and precious dimple...And they are both tall and athletic--the kind of gorgeous that is the best gorgeous because they are both so seemingly unaware and natural...In fact, Jen had us laughing so hard in the bridal suite--no drama, just warmth and laughter. It was a pleasure capturing all of the sweet moments of their day. Jen and Eric, I apologize for the delay--you made my job so easy, and at last, here is the result...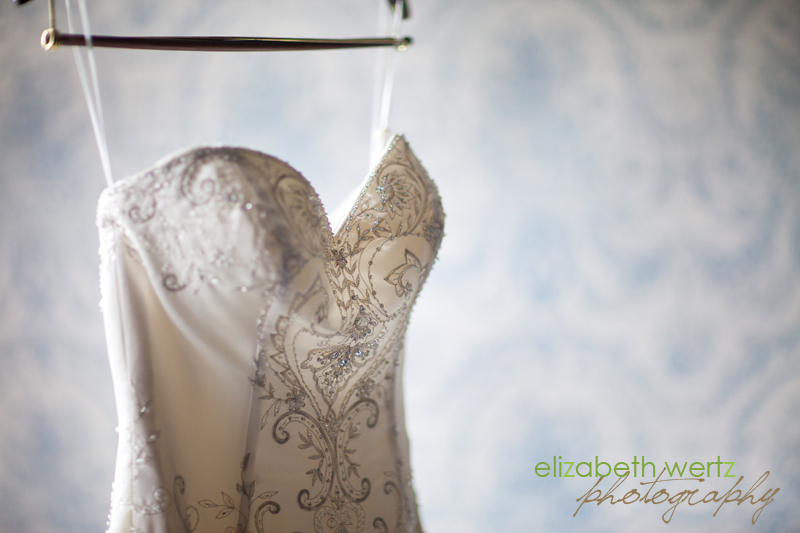 Loved the Inn's blue damask wallpaper and mirrors for shots in every direction...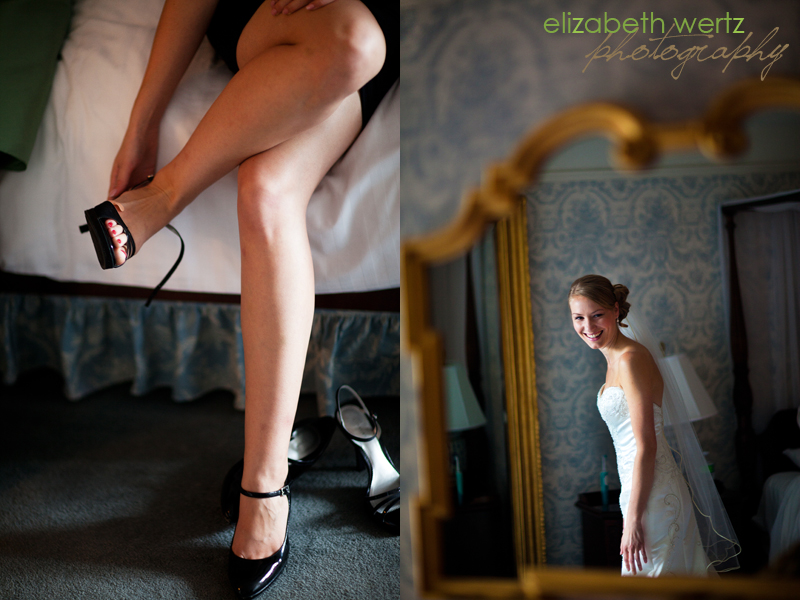 Jen, gorgeous in b&w...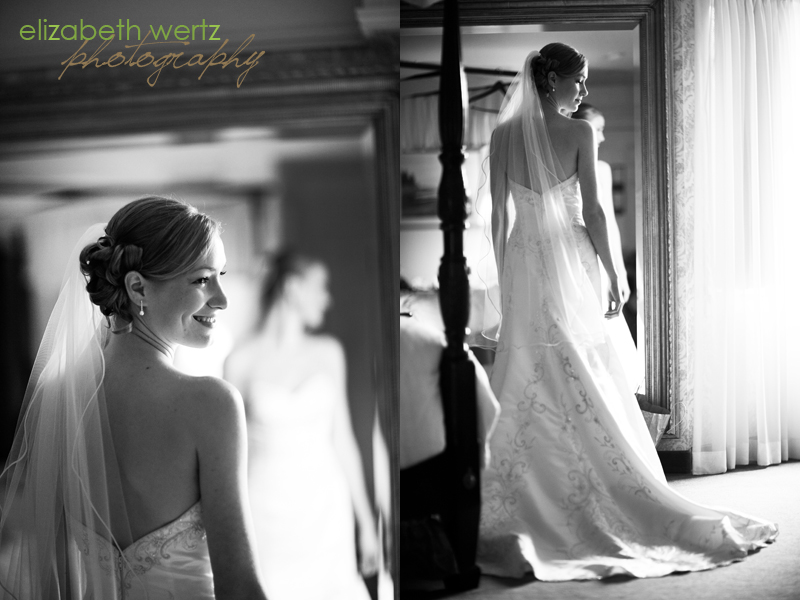 See what I mean about the adorable dimples!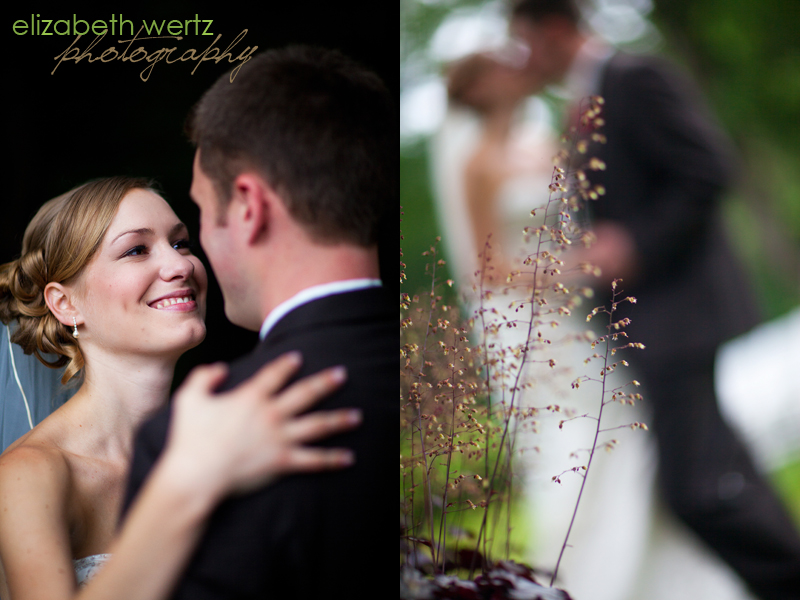 Jen is my first bride to wear a gardenia in her hair--like I did on my wedding day :)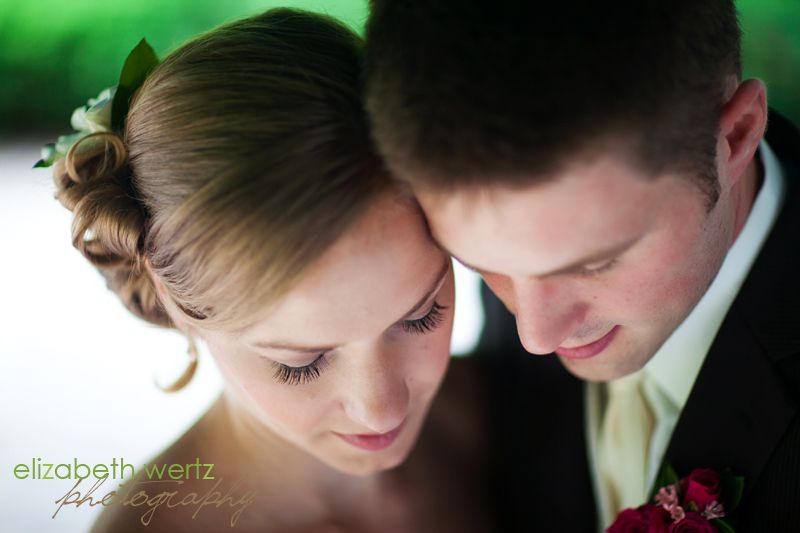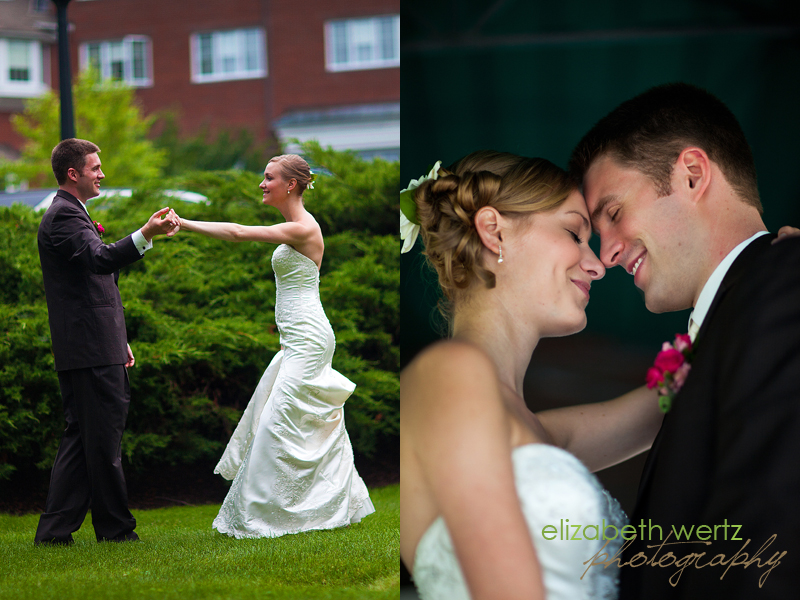 Flashing those fabulous smiles at each other.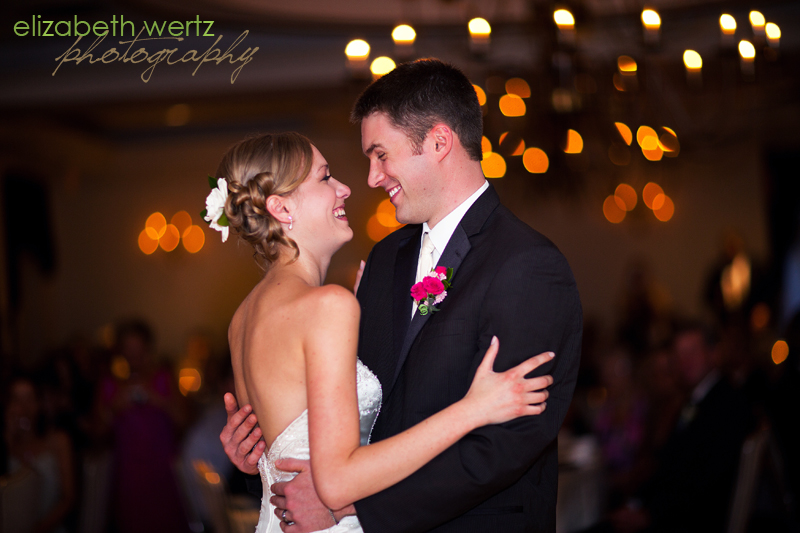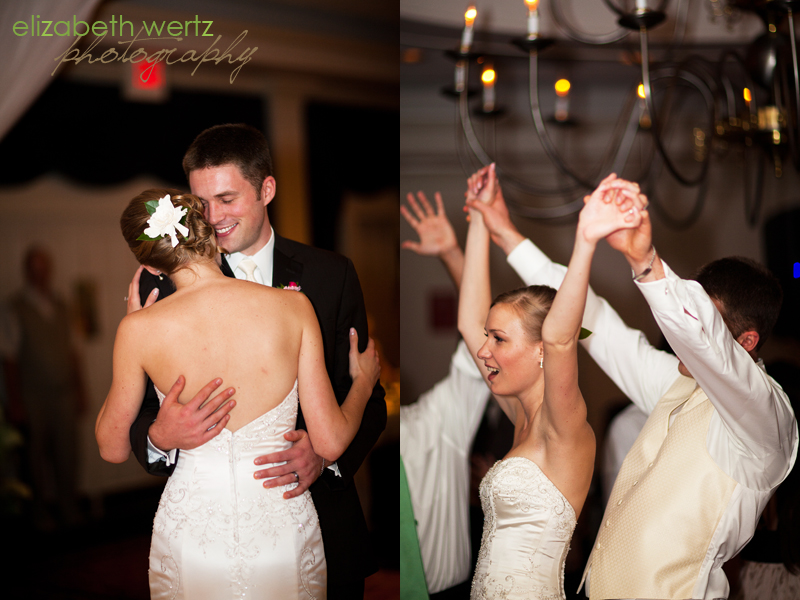 Jen's dad was so smiley and sentimental all day.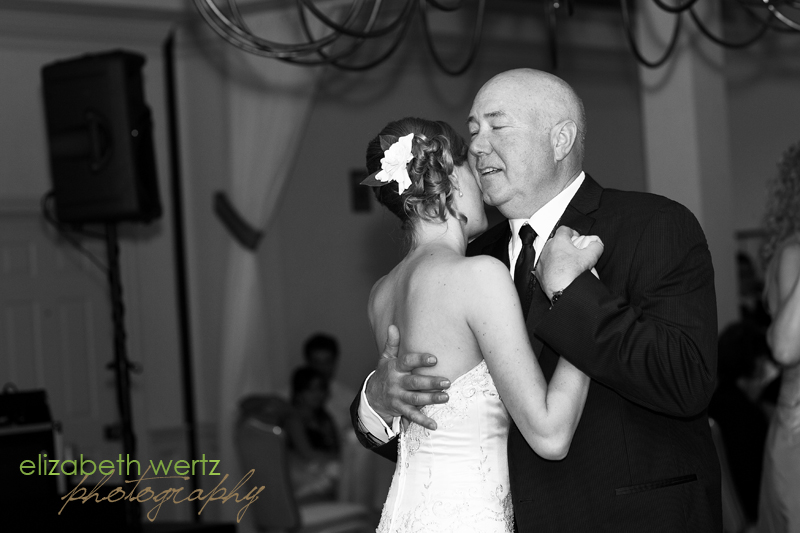 No wedding is complete with out a couple guys strumming the classic air guitar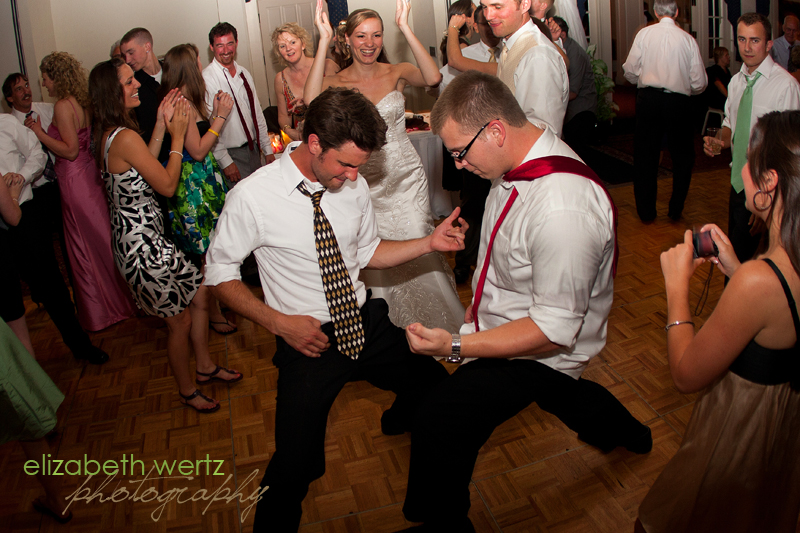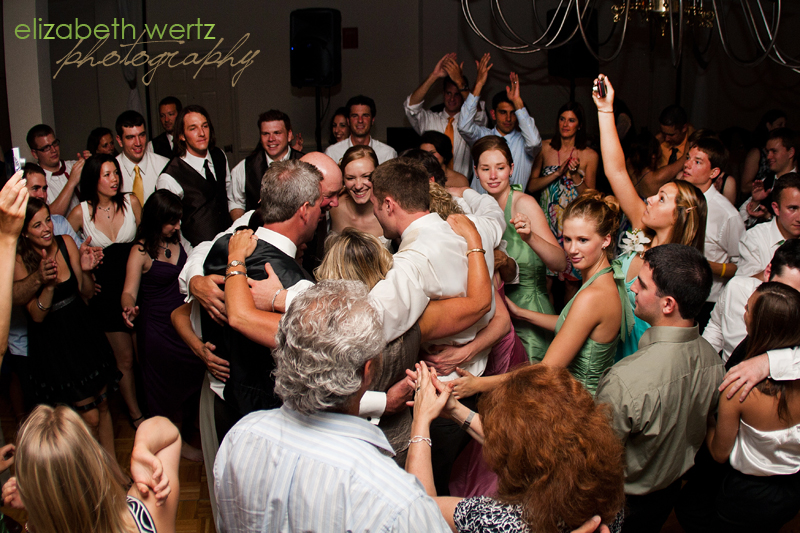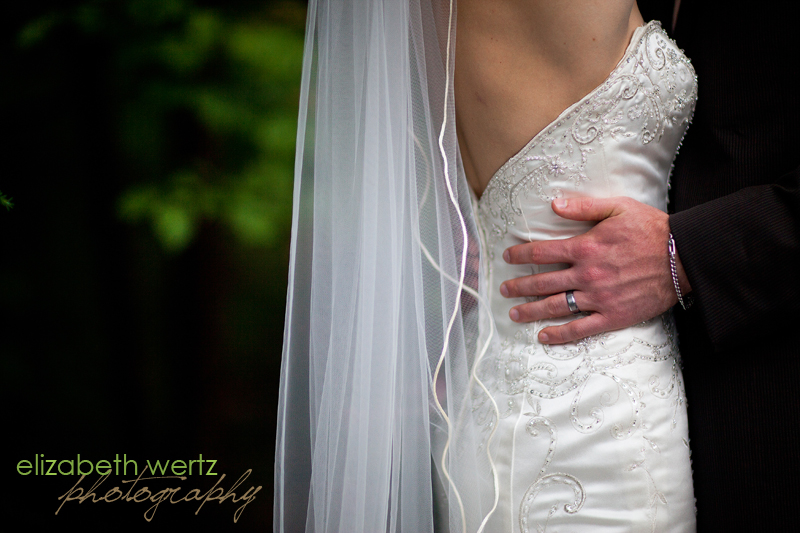 And of course, the slideshow (as always, turn up the volume!):