Meredith both called and emailed me one morning over a year ago, eager to find out if I was booked for her wedding date--and as soon as I spoke with her, and heard the excitement in her voice, I just knew we were going to hit it off. We met up for coffee soon after, and the meeting was a first for me: within a half hour of chatting, they signed with me, and we went immediately out into the streets of Portsmouth for their engagement session. They are up for anything, and oh my goodness, to see Sean look at Meredith! He smiles with his eyes, and is so funny and genuine, that you can't help but think the world is a wonderful place in his presence. And Meredith is so tiny and lovely, that Sean just sweeps her up in his arms, and it is so sweet to see. Their wedding was so well thought out and meaningful. I was fortunate to have the help of my friend and talented photographer,
Mat Gardella
, who was an enormous help, as well as being positive and uplifting and keeping me laughing all day (even when one of my cameras kicked it in the middle of the wedding). We started with their adorable first look on the steps of the lovely
Wentworth by the Sea Hotel
, and then hopped in a trolley to go to the
Portsmouth Harbor Lighthouse
, located at historic Fort Constitution. We had clearance to enter the fort, and I fell in love with the grounds, and especially the inside of the lighthouse, with its brick walls and swirling staircase that made me feel like we were inside a seashell...This oceanside theme was present in every detail of the day: the ceremony overlooking the harbor, the tables each named after a different lighthouse in New England, the two tiny adirondack chairs on top of the cake, and at the base, their initials drawn in sand....But best of all was just being in their presence, seeing Sean beam at his bride, and seeing their marriage off to such a wonderful start. Congratulations M & S, you two are the best, and I hope you enjoy your first peek at the photos...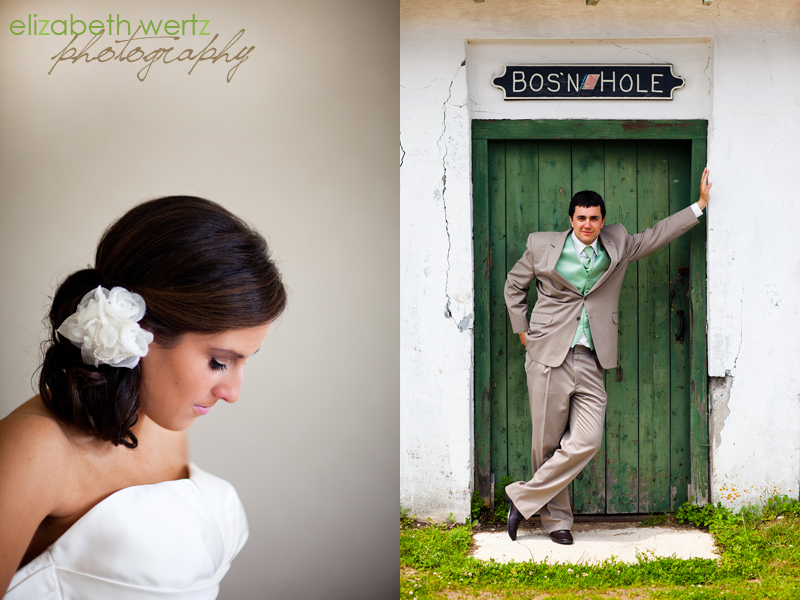 High-fiving after their first look.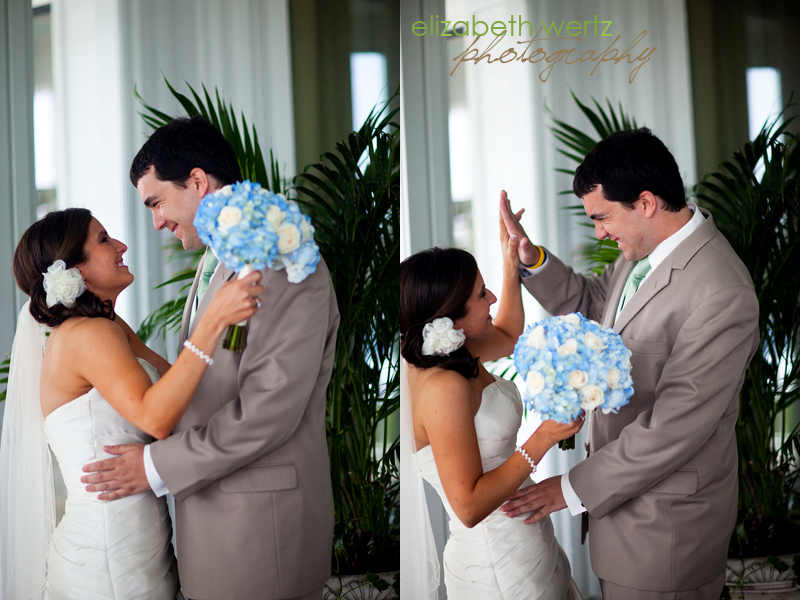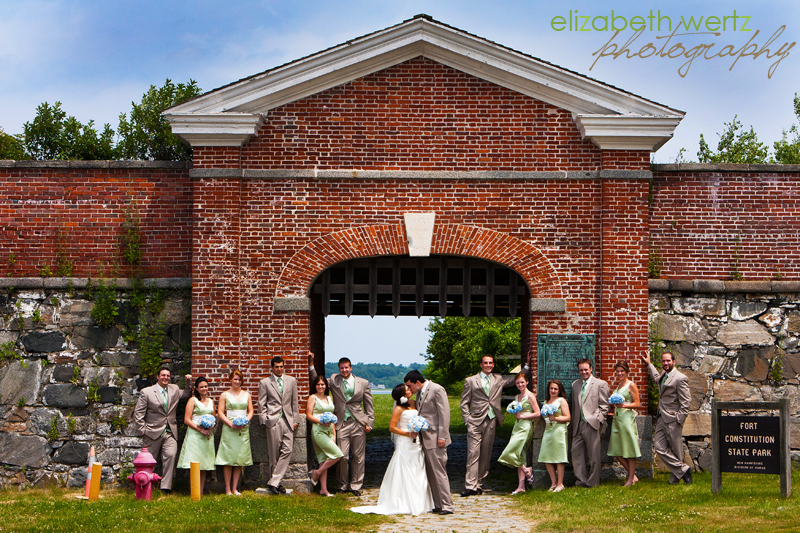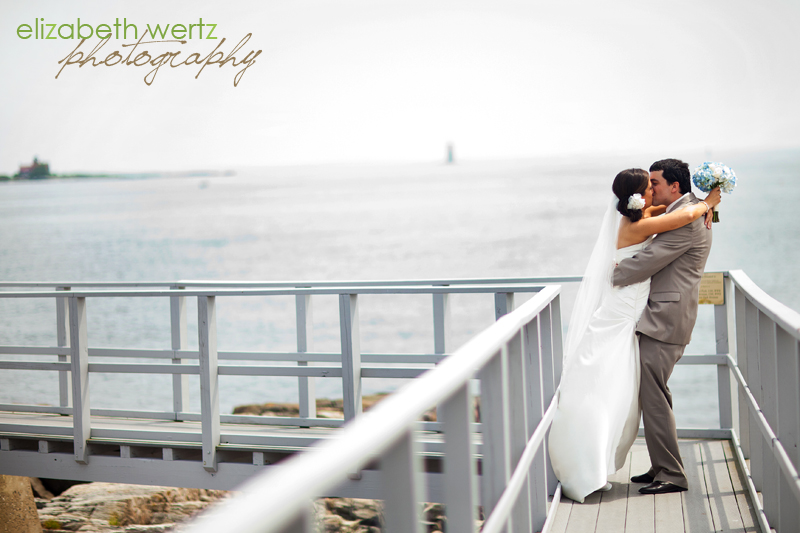 The shot on the right is by awesome second shooter Mat--it is one of my favorites!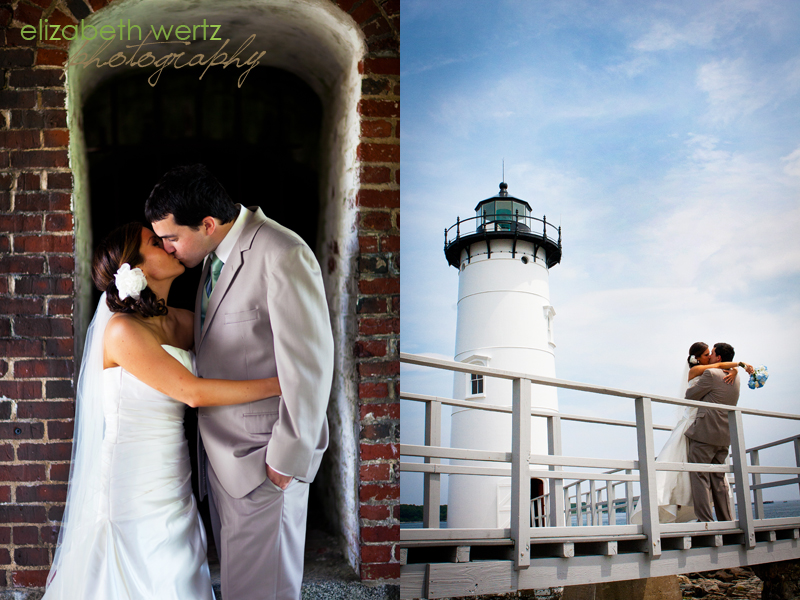 The inside of the lighthouse was amazing. Love the angle of the shot on the right by Mat..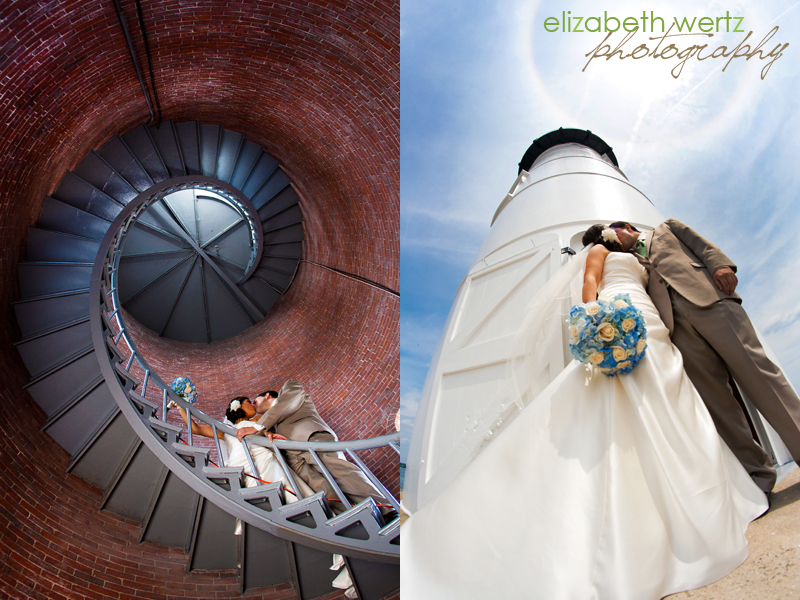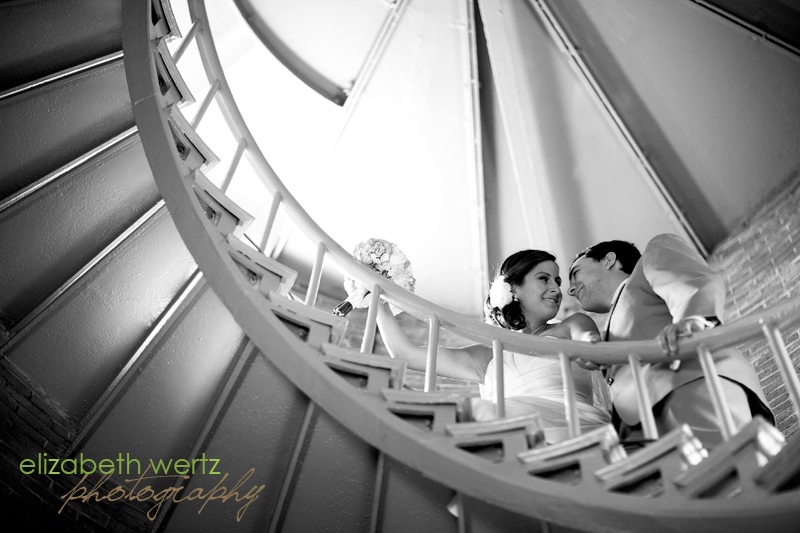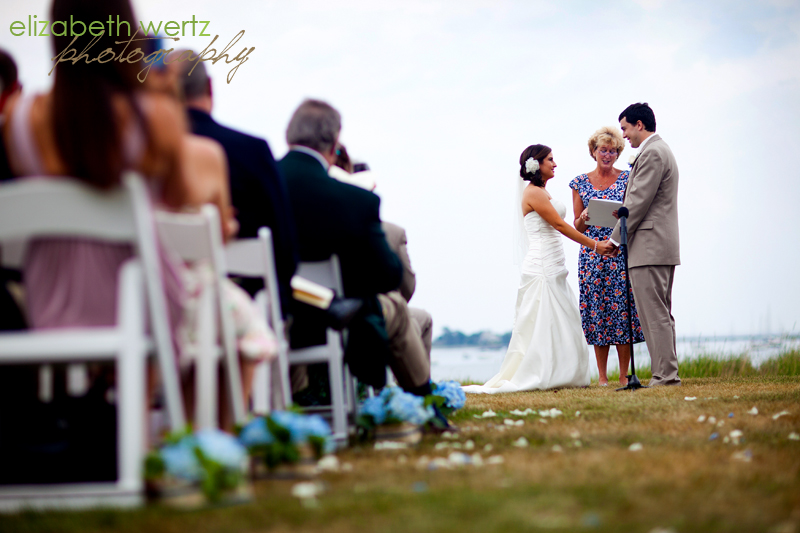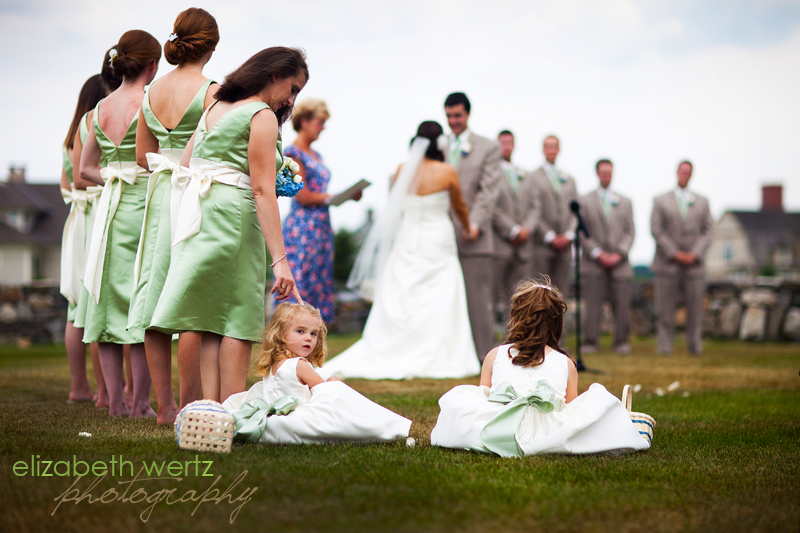 Close-up kiss shot by Mat!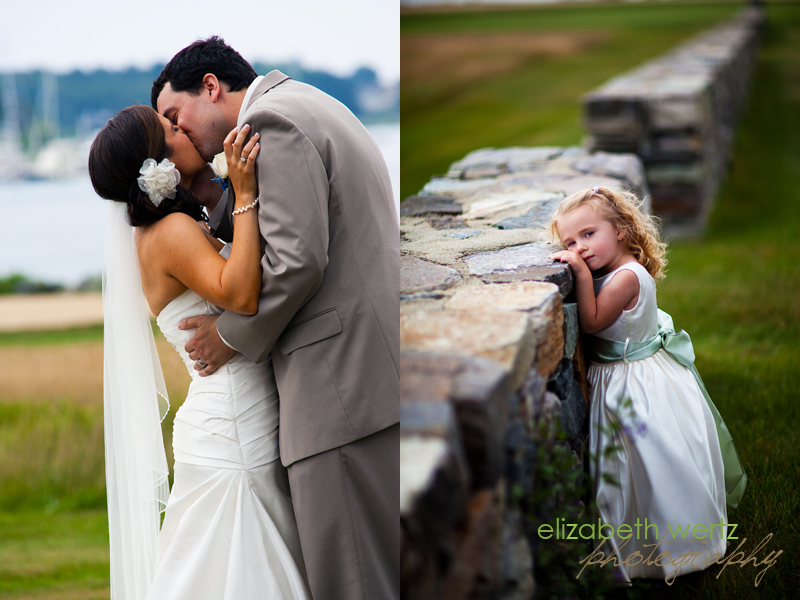 A little flower girl drama...Sean's neice was so cute!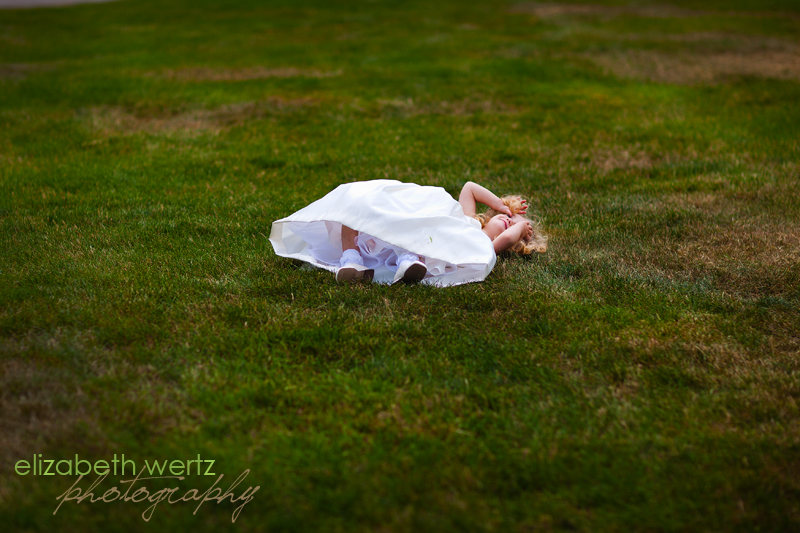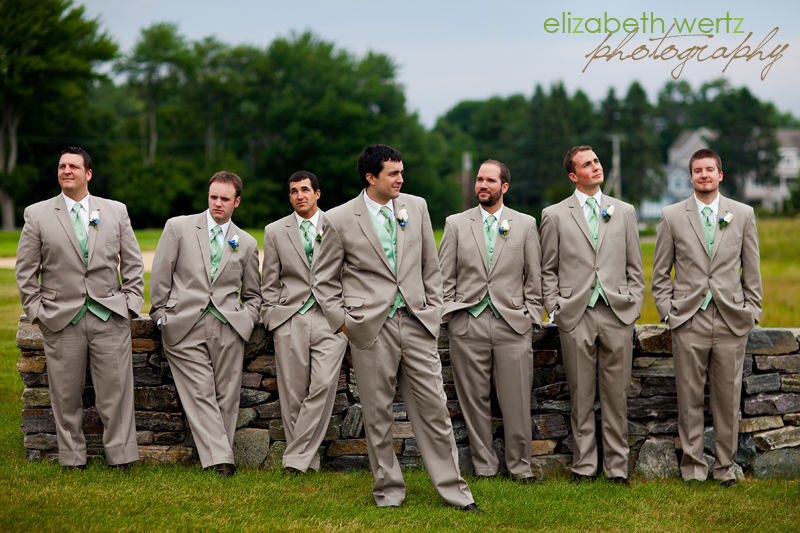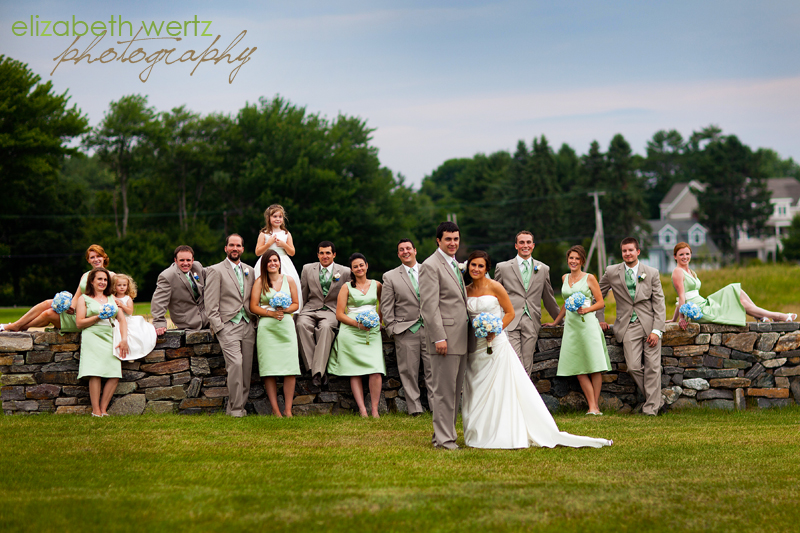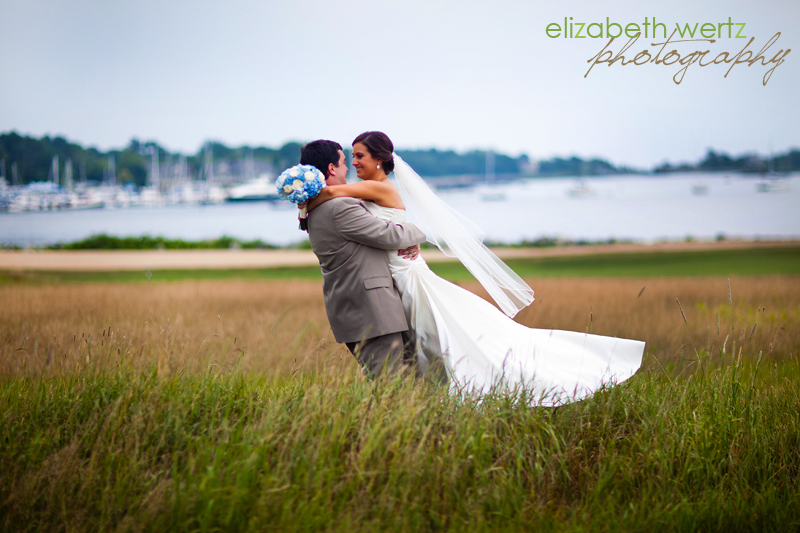 On the right, one of the shots from part B of their engagement shoot on Rye Beach.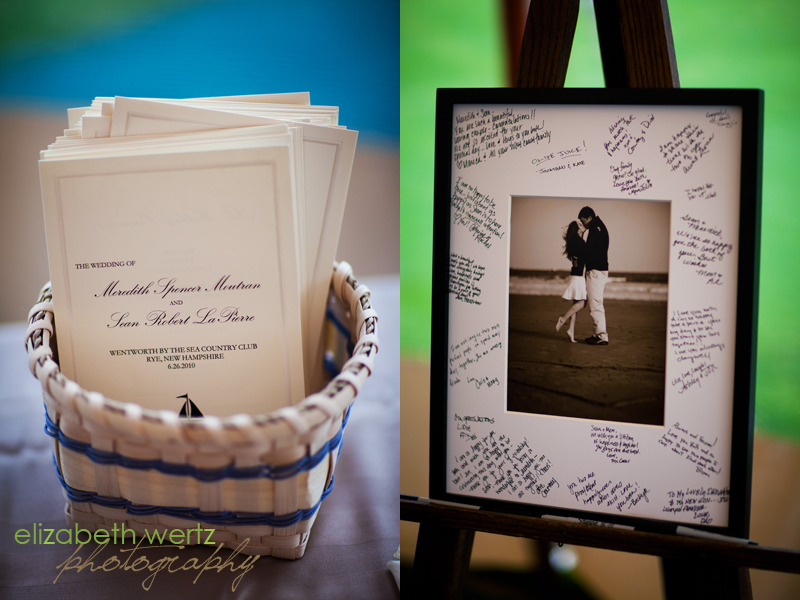 Sean's brother's best man toast was taped to a skateboard, a momento from their childhood.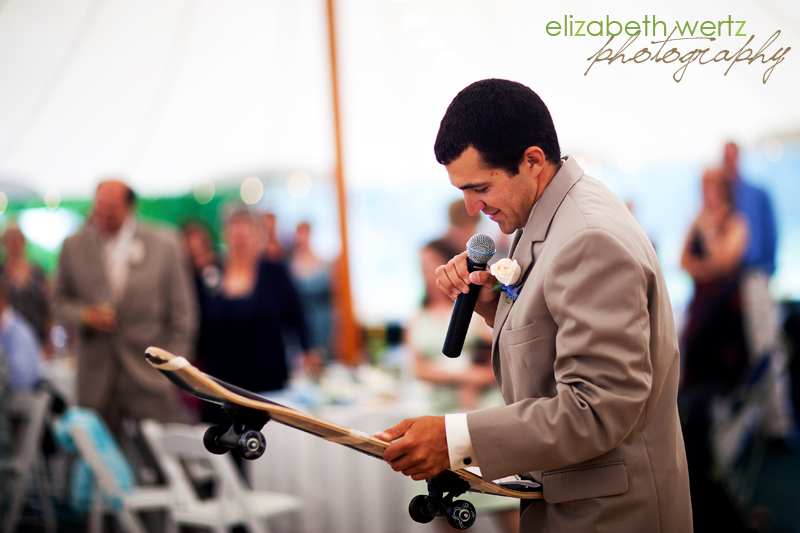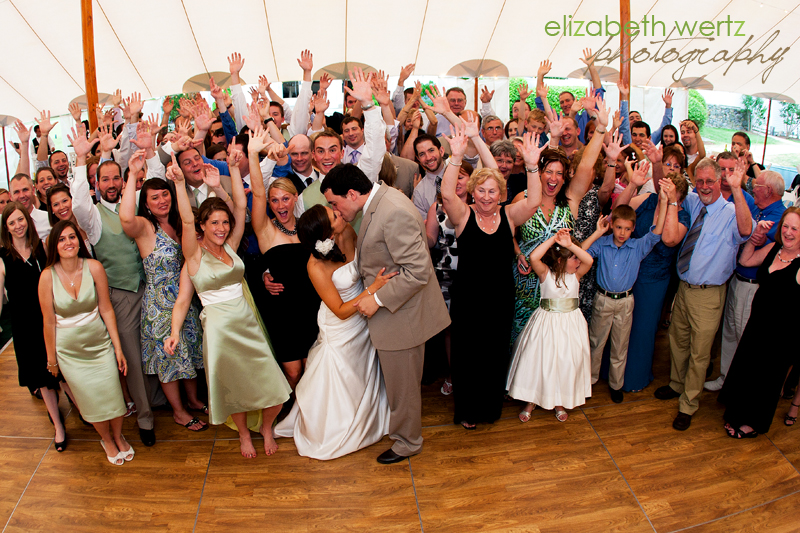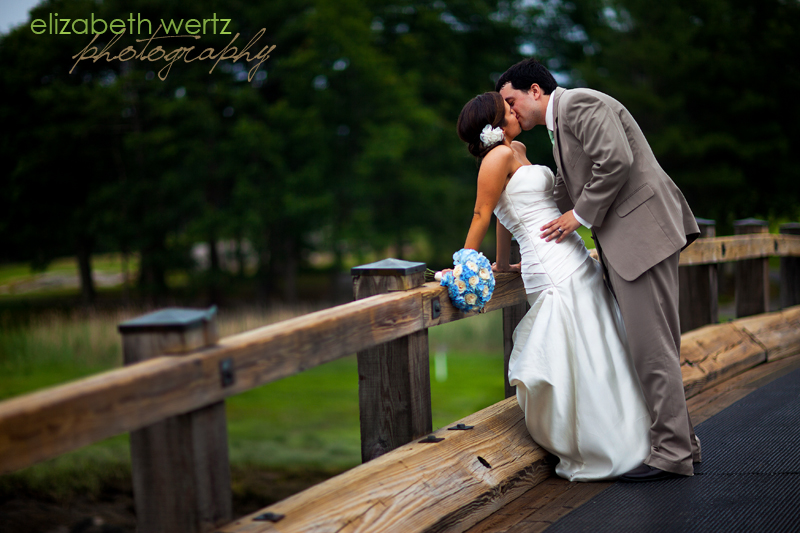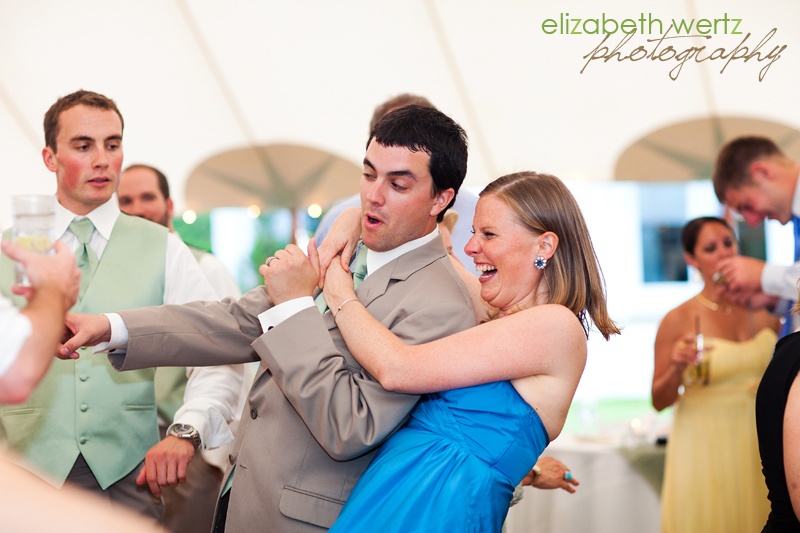 There were some killer moves on the dance floor--such as this gem...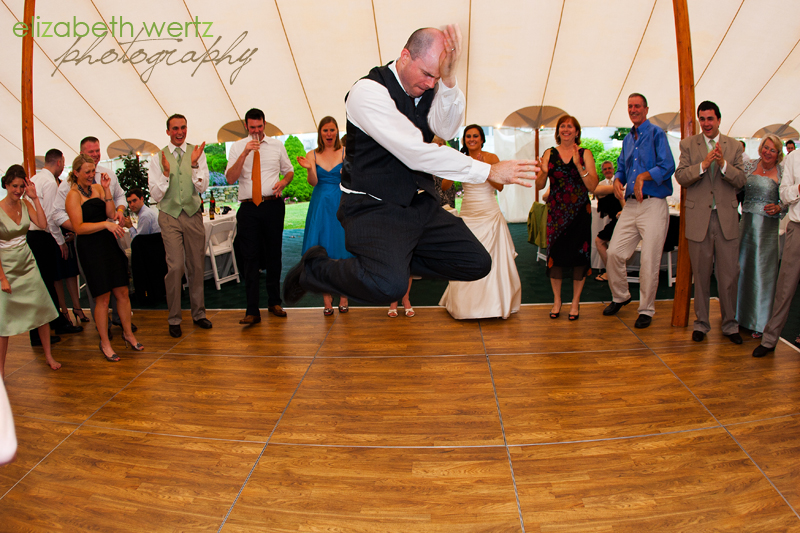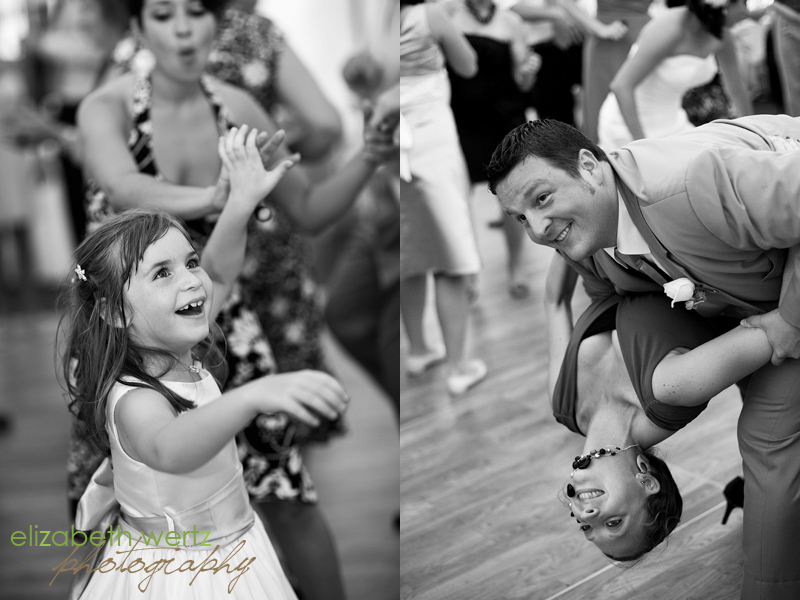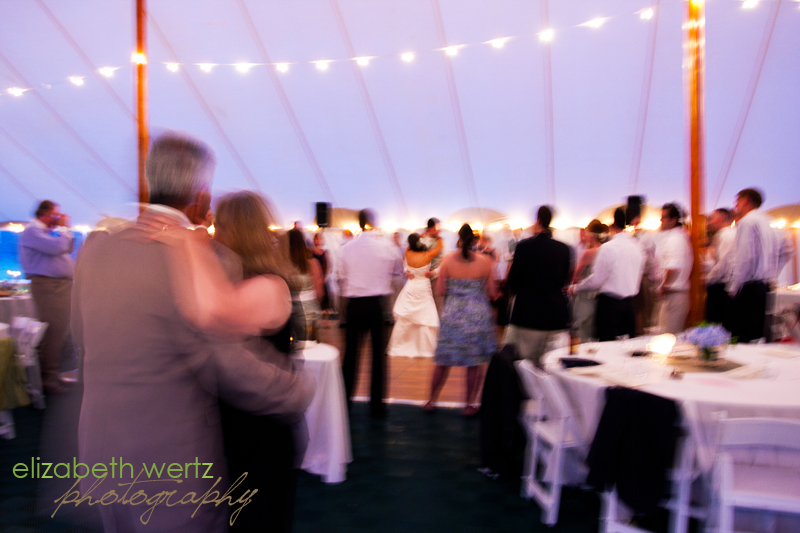 And last, their slideshow. Be sure to turn your volume up to get the full effect: