Jenny and Kevin's wedding was a much anticipated event for me. You may recognize the lovely, full-of-life Jenny. I have photographed her in a bridesmaid dress so many times, it was about time she was the one in flowing white, looking into my lens! I first met Jenny in 2008, when she donned a vibrant green frock in the wedding of one of my wonderful couples, Megan and Paul. She then told her sister Lisa about me, and there she was, gorgeous again in a long, chocolate gown on Lisa and Brendan's wedding day last October. And most recently, she sported a pale green dress at the wedding of one of her best friends, Katie (of the adorable Katie and Andy, whose wedding you'll find a few posts back). But on the first Saturday in October, it was Jenny who was the star of the day, and I loved showing up again, on another sunny October morning, at the Spinosa family home in Melrose. Again, I made use of the bright yellow and red walls, and captured Jenny's wonderful mother, father, and grandmother looking on as this time, their youngest daughter prepared to be married. This time I had the pleasure of meeting tiny Danny, born to Lisa and Brendan in July--an early one-year anniversary gift! When I conjour Jenny in my mind, I see a face that is always smiling...She is tall and lithe, with unbelievable honey eyes and flawless olive skin--and the best thing is, she is unaware of her beauty. She is a teacher, an athlete, most at home in a sweater and jeans, on a soccer field, or romping in the woods with her dogs....Which brings me to her wonderful new husband, Kevin. Kevin is a fireman, and he too is athletic, a lover of nature, of dogs, and most importantly, madly in love with his bride. From hearing their story, it was obvious when they met (playing soccer of course!) that they were going to build a life together. Their day started at the grand St. Mary's parish in Melrose, and then we fought fair traffic to attend the reception at
Willowdale Estate
in Topsfield (which I consider one of the most exquisite reception locations north of Boston). It was quite the party; Jenny and Kevin were surrounded all night by friends and family, encircled in so much love. Congratulations to the newlyweds, and at last, here are some photos...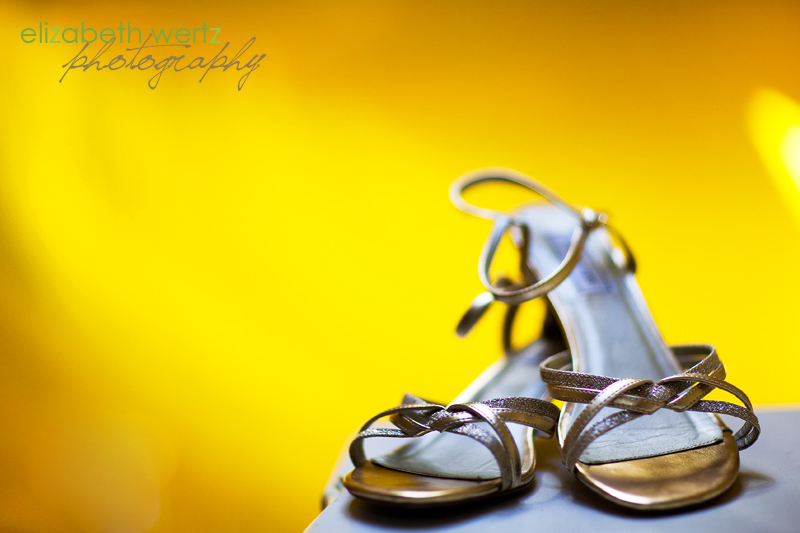 Theresa of
Dogwood Floral
did a stellar job again with her floral creations.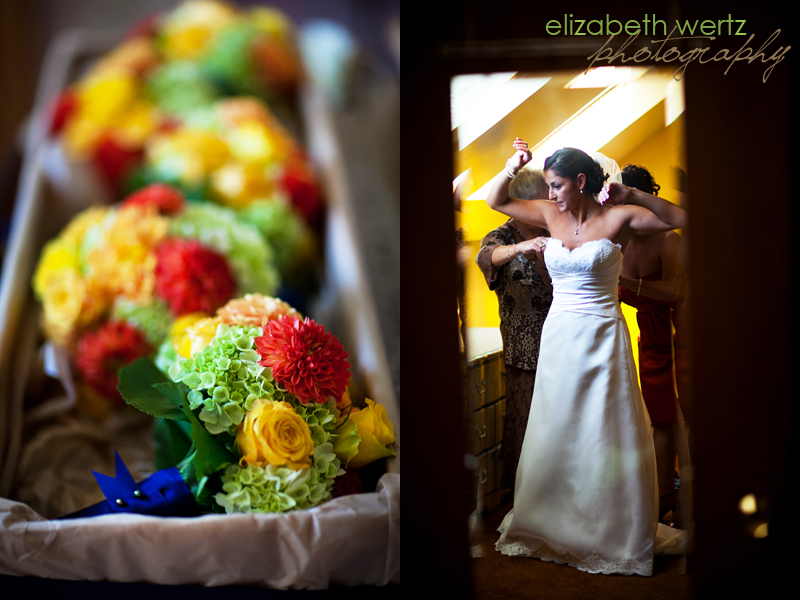 On the left, Jenny and Lisa snuggle baby Danny; on the right, Katie watches as Jenny gets into her gown...I loved photographing these girls again!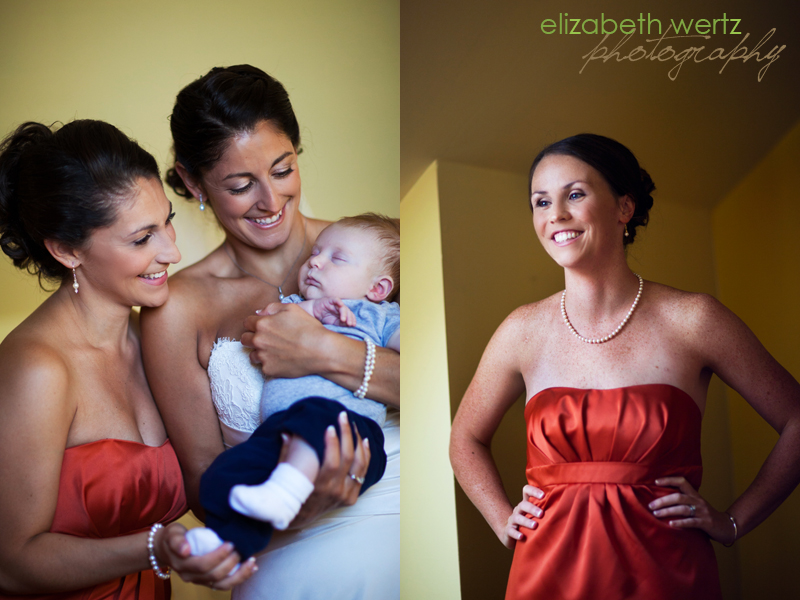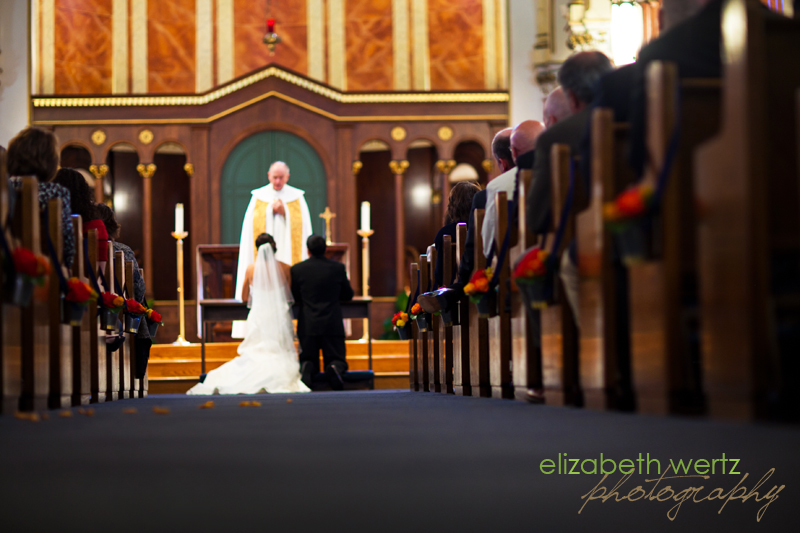 I love that the orange, yellow, and blue was even reflected in the church...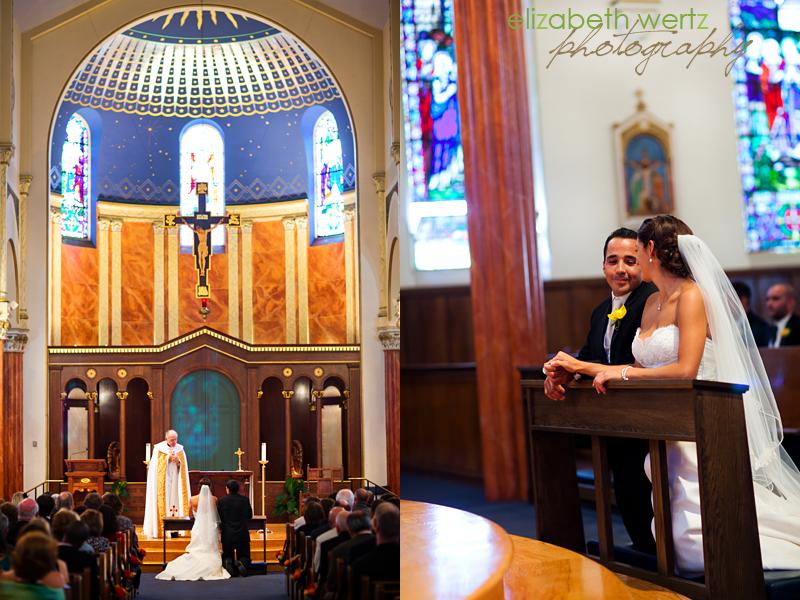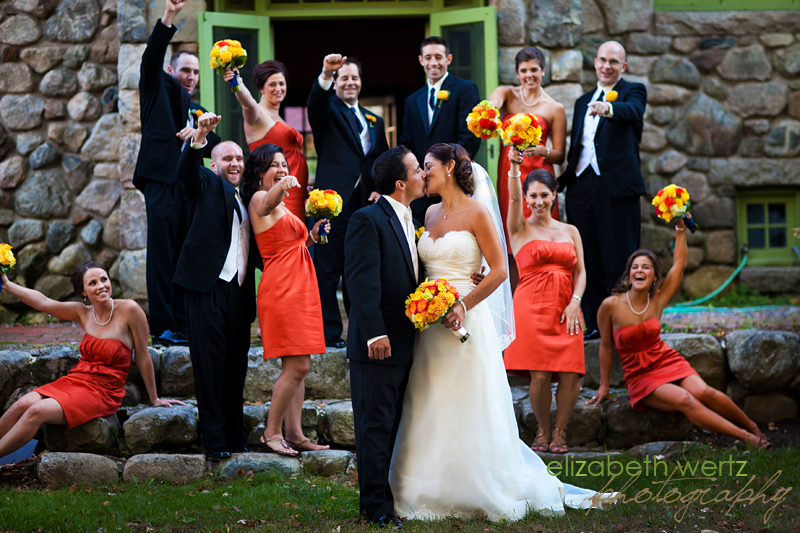 Check out Jenny's amazing golden eyes.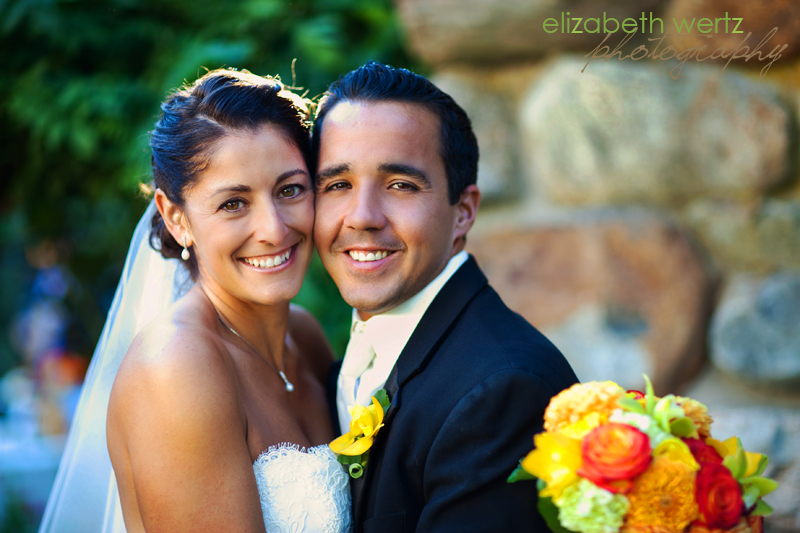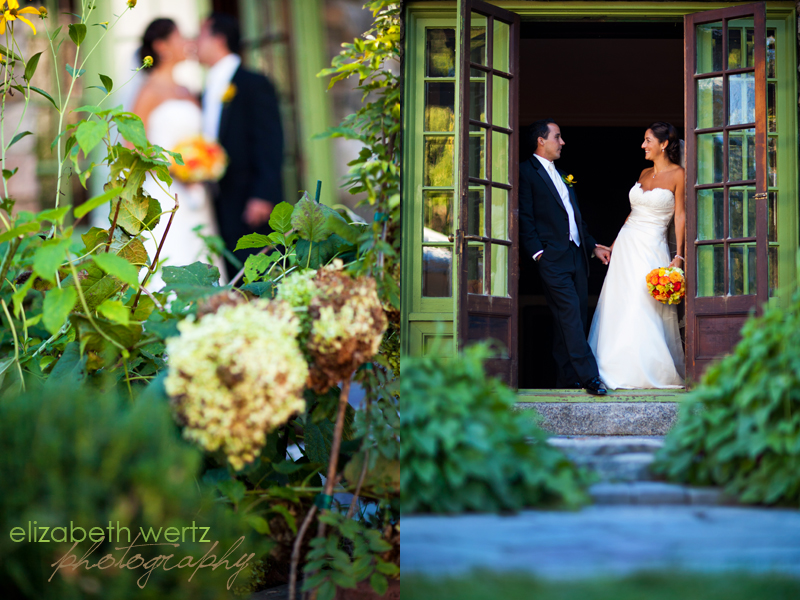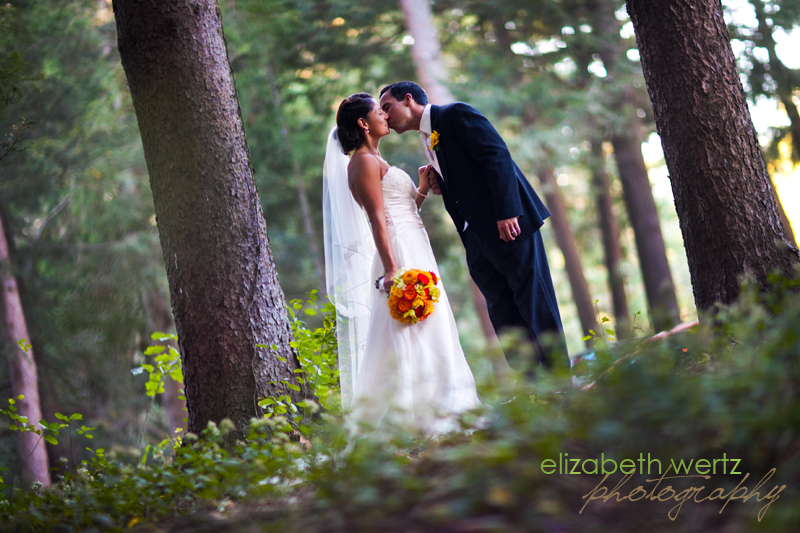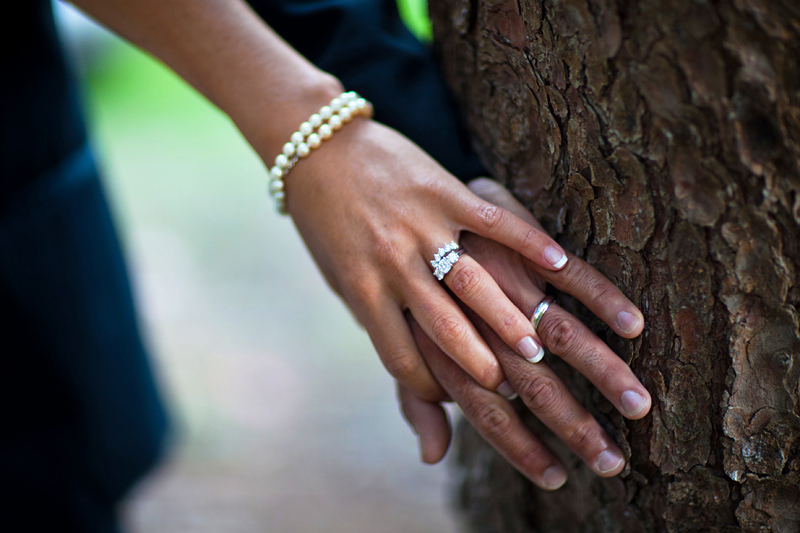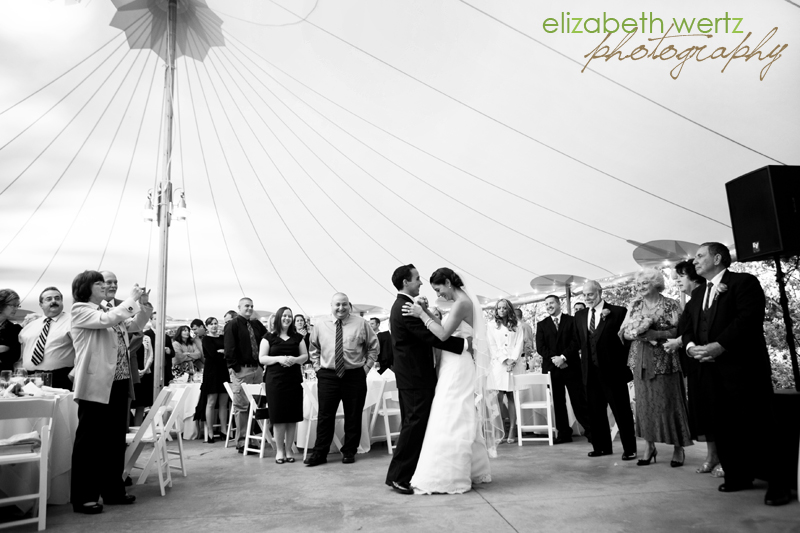 I took about a million photos of this lovely, spirited bridesmaid--whose smile I remembered from Megan's wedding two years ago!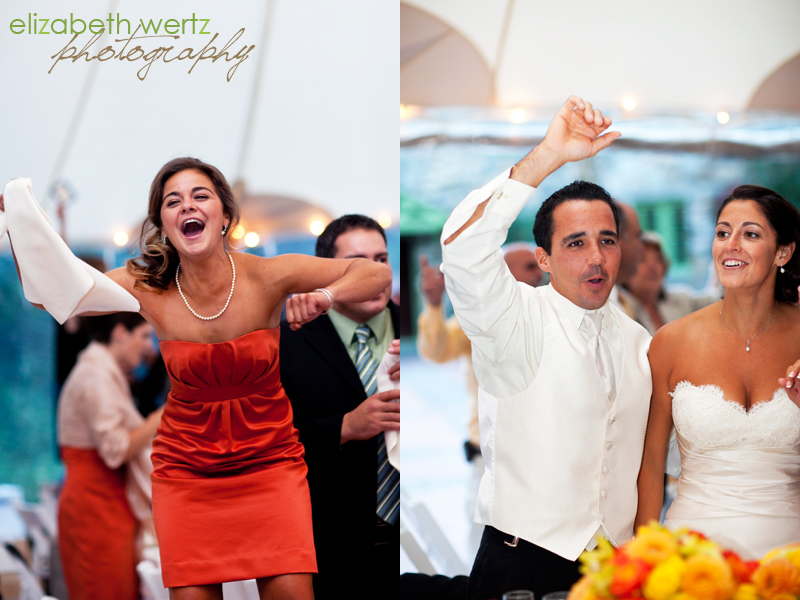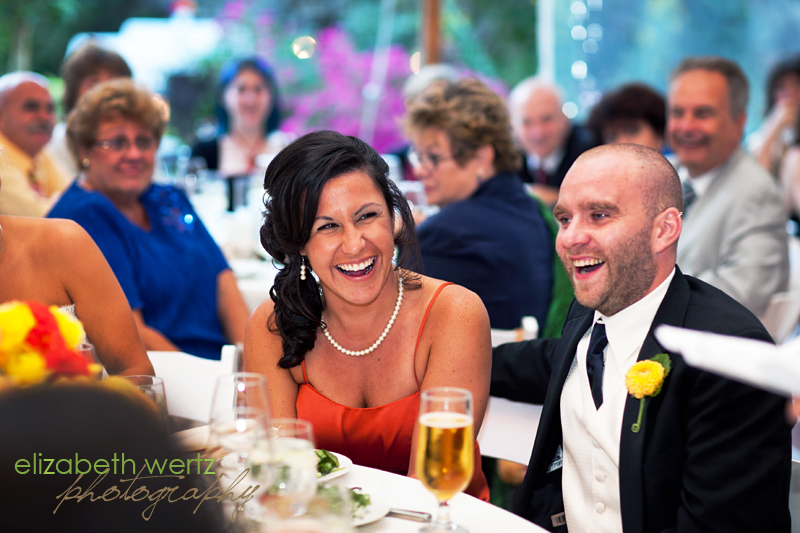 On the left, newlyweds, whose wedding was captured by my good pal
Will
; on the right, Lisa and Brendan, one year married!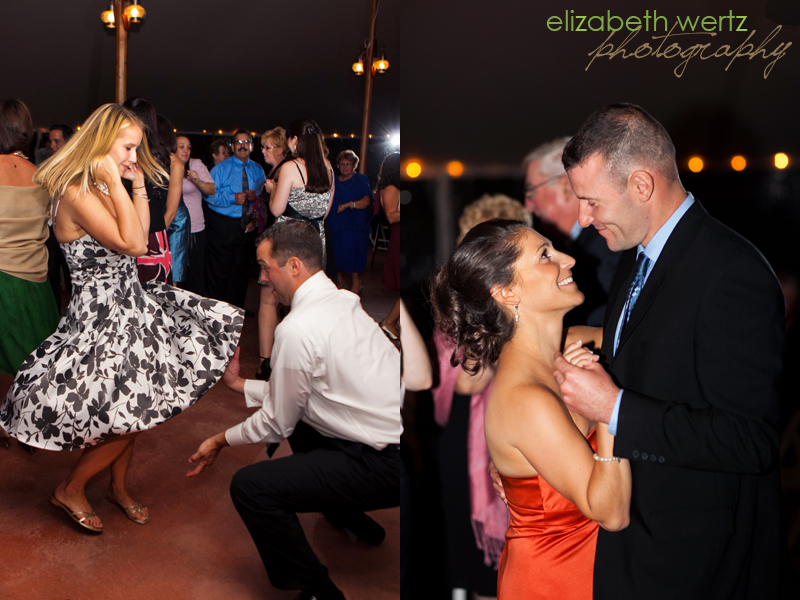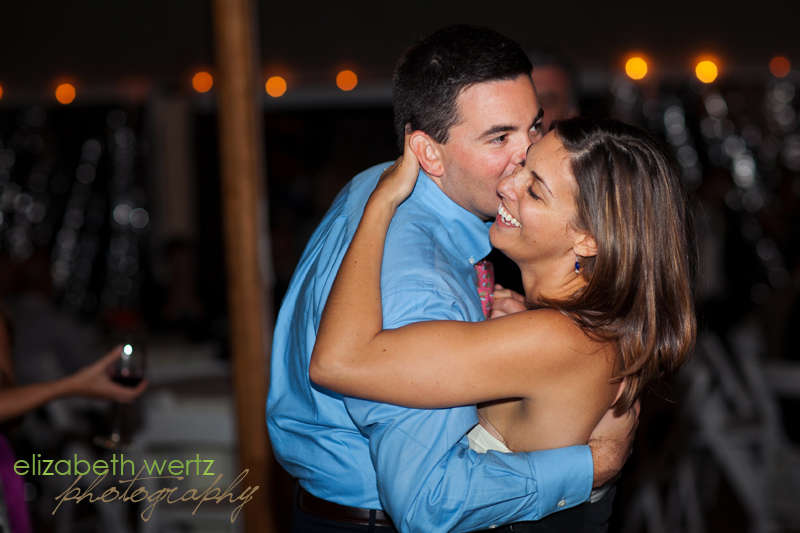 I love this shot! I documented the weddings of all of these dashing couples :)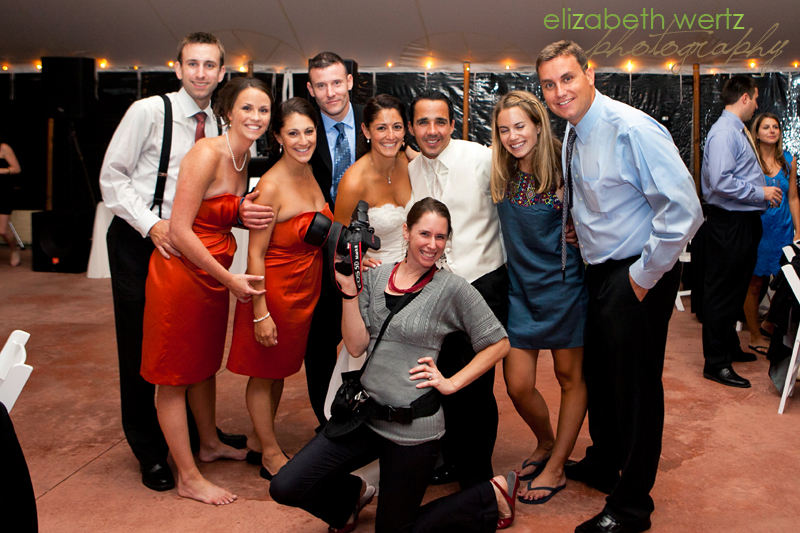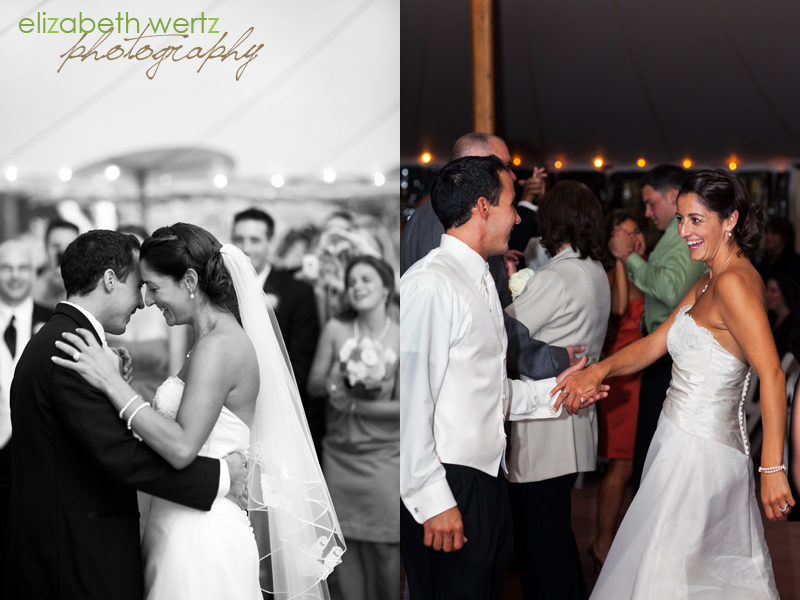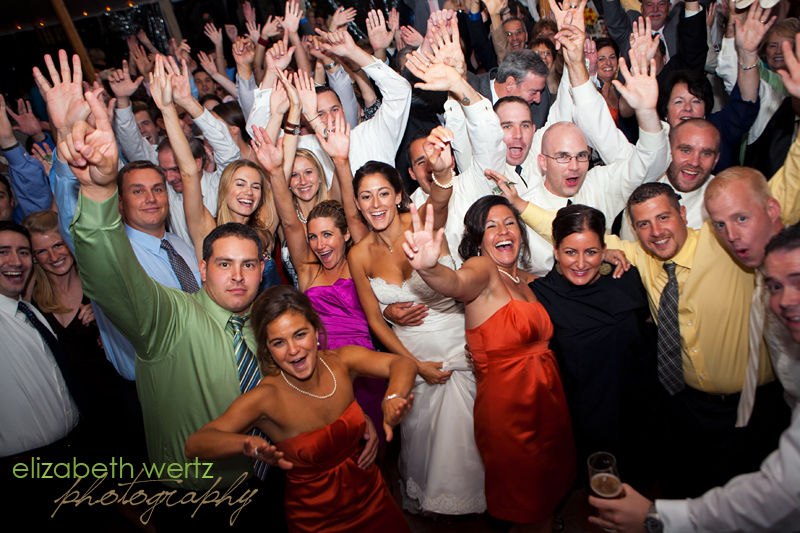 Turn up your volume and check out their slideshow: