It was back to one of my absolute favorite venues, the
Willowdale Estate
on another glistening October day for the wedding celebration of Nicole and Karl. With her rich dark hair and miles-long legs, Nicole was absolutely stunning in her lace gown. There is something so sweet and natural about her--and my lens loves her! But so do I--she and Karl are genuine and down to earth, and such good sports when presented with my crazy ideas (like stopping at random, perhaps slightly unsightly points along route one for their engagement shoot, including an attempt at "Karl's Sausages"). But it was ALL class and elegance on their wedding day. Nicole got ready in Willowdale's beautiful bridal suite, her entourage of gorgeous bridesmaids, her mother, mother-in-law, and
both
grandmothers by her side. Nicole and Karl first saw each other in the back patio, and then we made use of Willowdale's amazing grounds for family, wedding party and portraits of the two of them (chasing the "good light," I was hunkered low to the ground to avoid the parking lot full of cars, and catch the low streaming light through the trees and Nicole's veil). Then I got to hop in the limo with the bride, her father, and her girls (such an honor!) to head to the Blessed Sacrament Church in Saugus for the ceremony. And then it was back to Willowdale for a rowdy celebration lead by Nicole's charismatic cousin, D.J. Joshua Wiseman, who was absolutely fantastic! He has such energy and magnitism and I recommend him whole-heartedly--brides take note! I loved that Nicole's grandparents were out on the dance floor until the last minute--a sweet testament to the enduring love story that for Nicole and Karl is just beginning.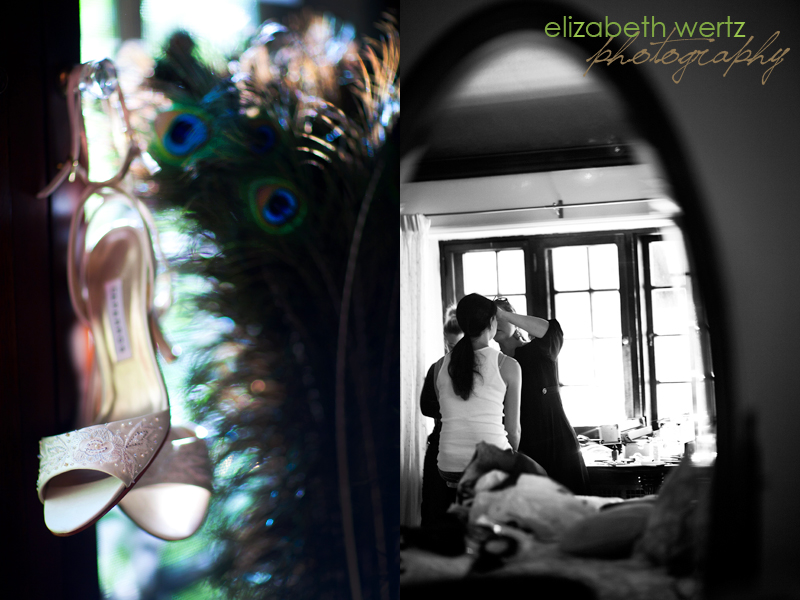 Being beautified from both sides.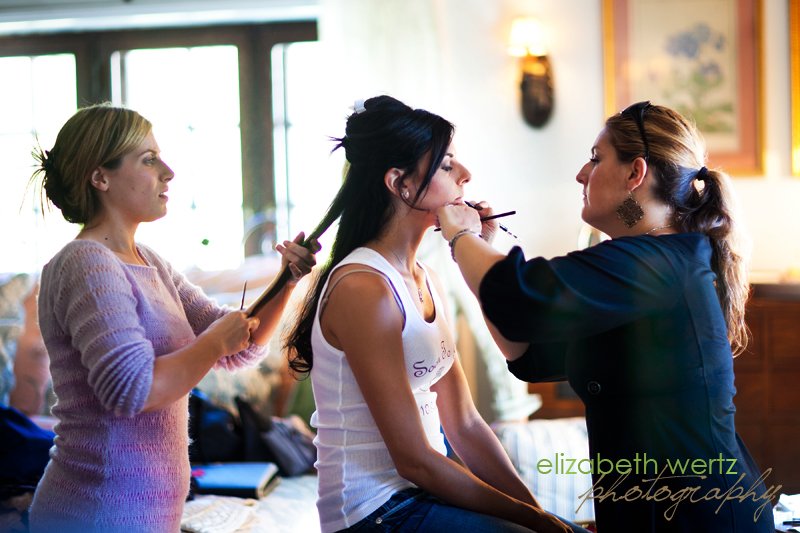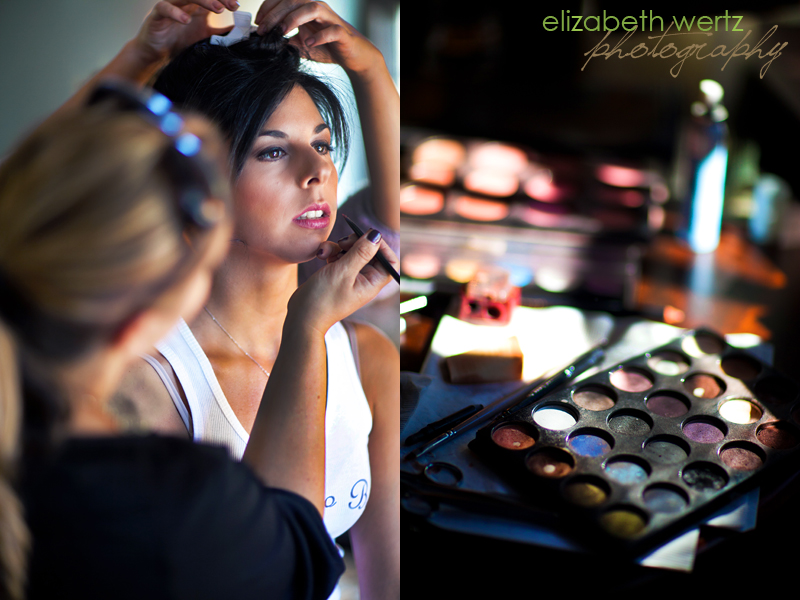 Nicole's maid of honor had these crazy-gorgeous amber eyes.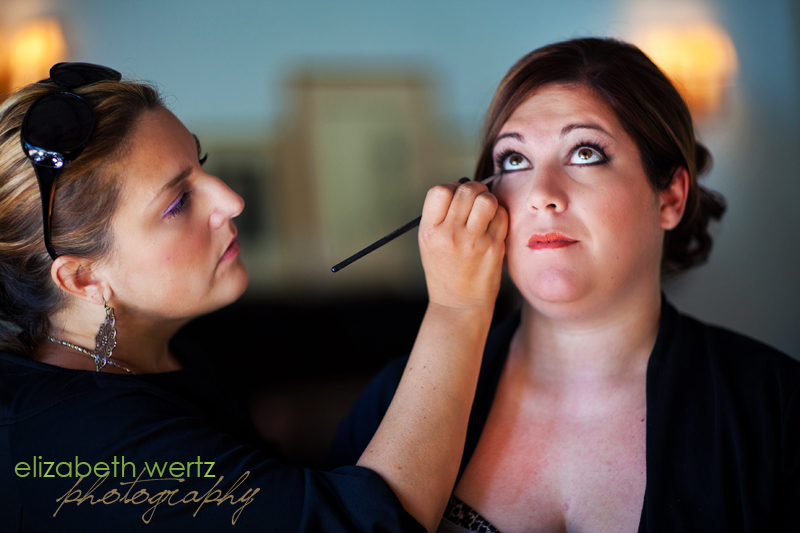 Haha, if you look close, you can see me in this action shot!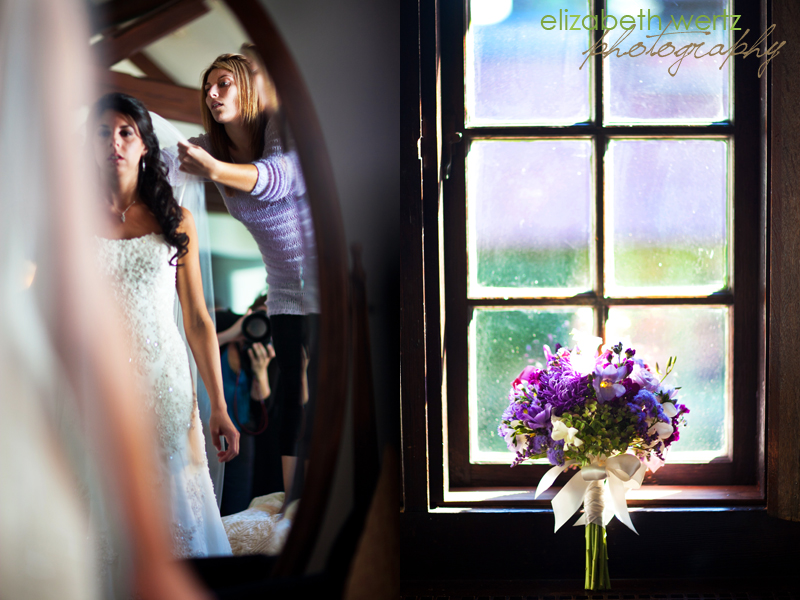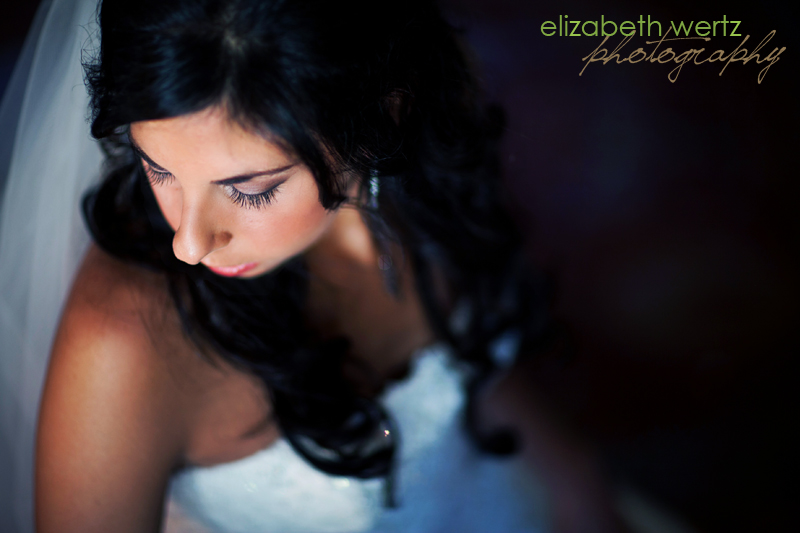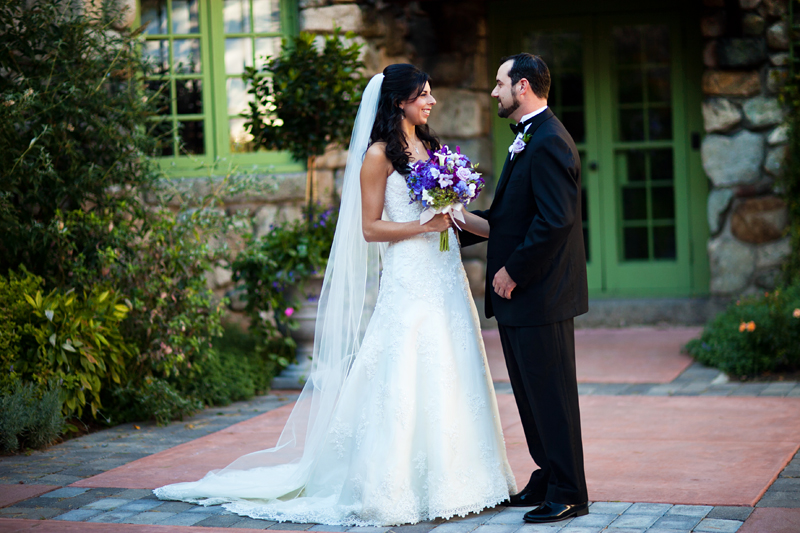 Nicole's bouquet looks the most like my own wedding bouquet of any I have seen--so of course I absolutely loved it!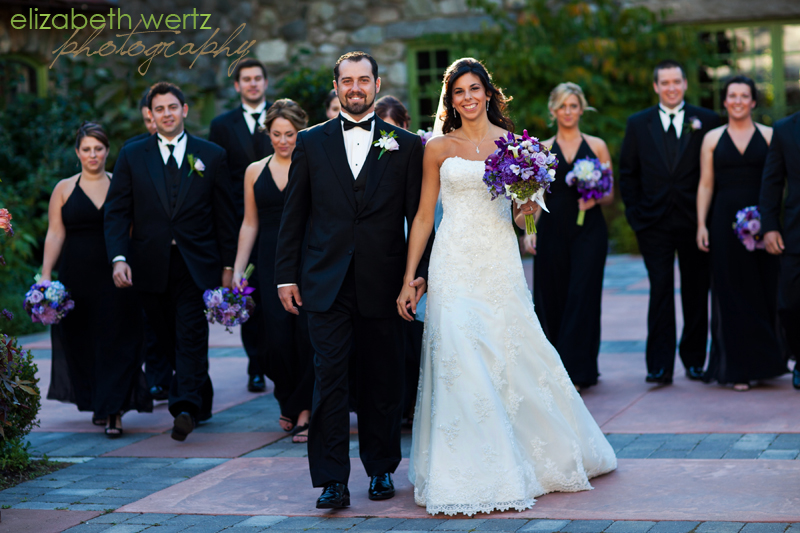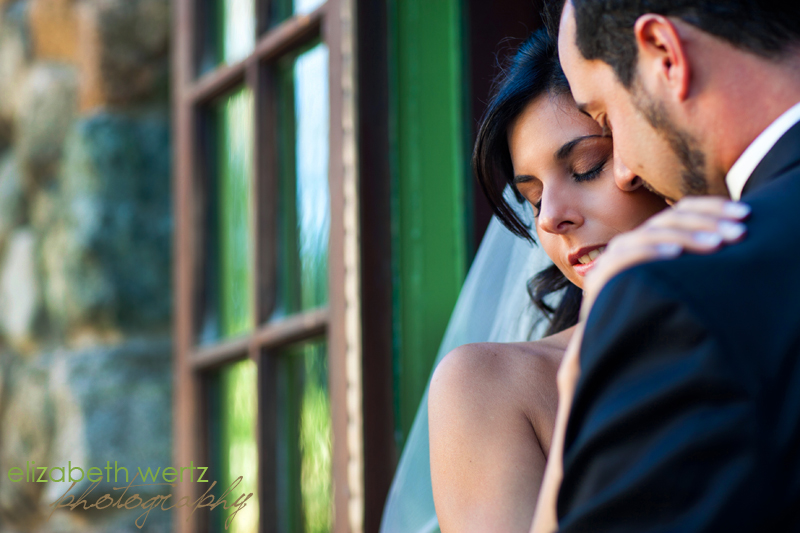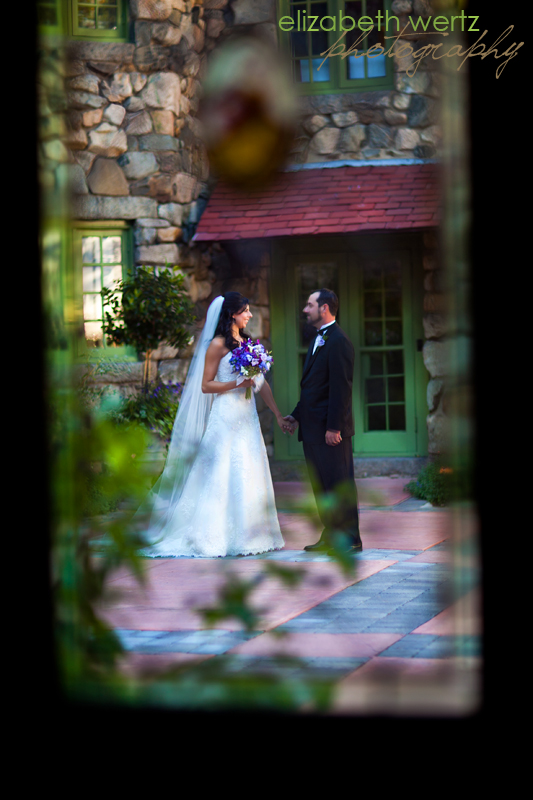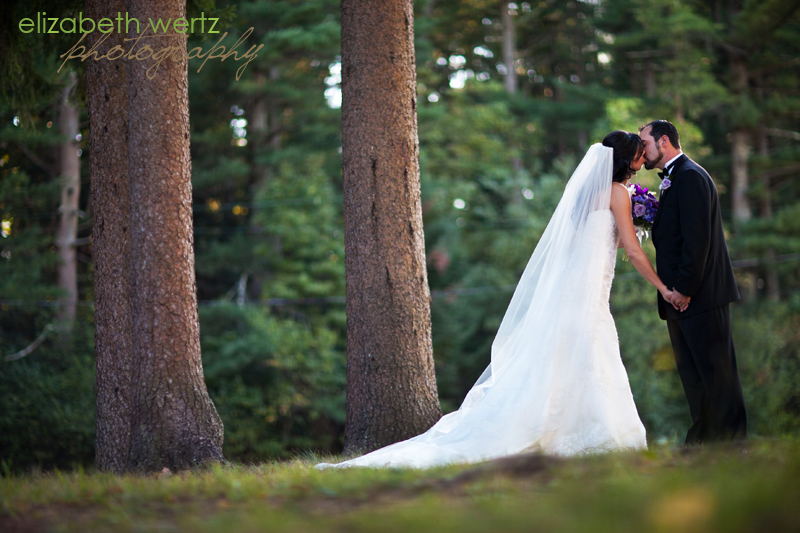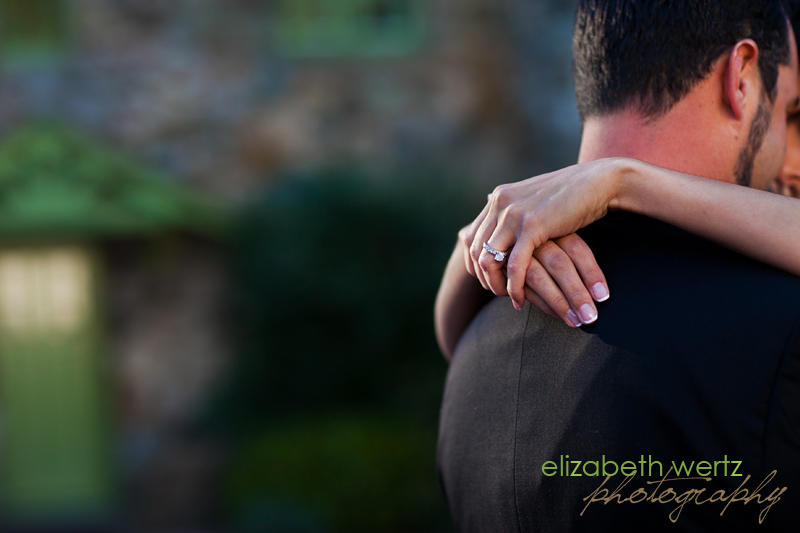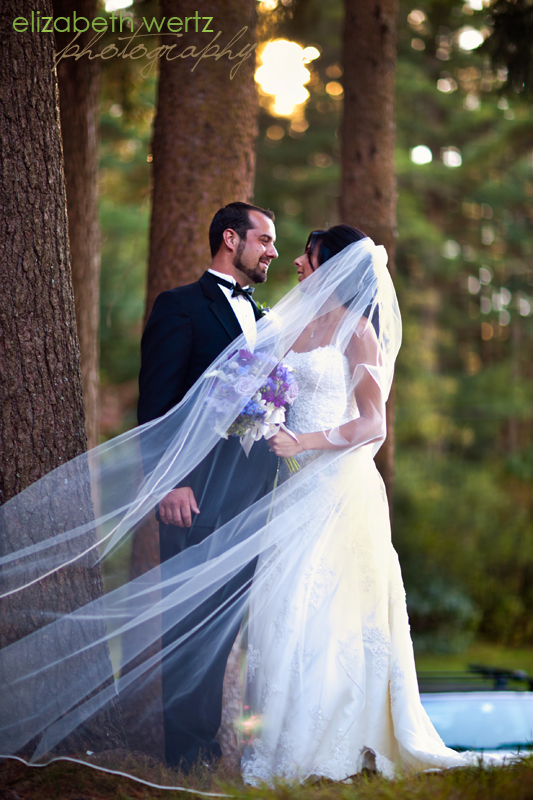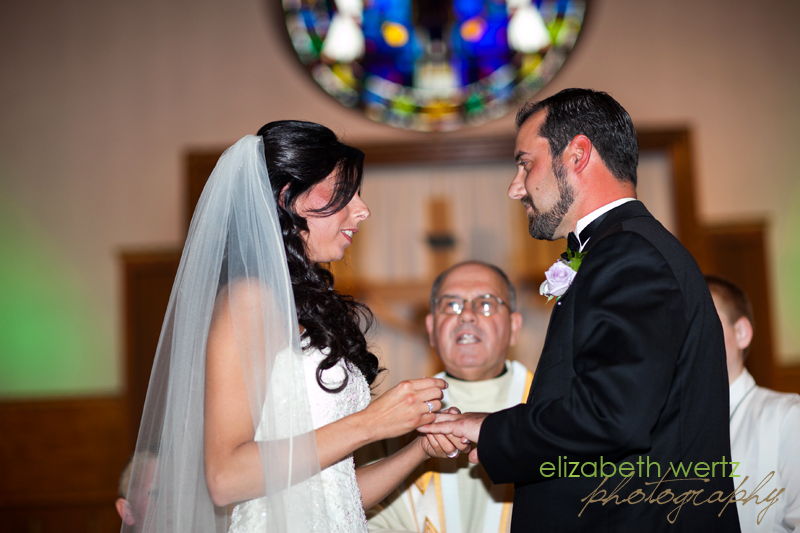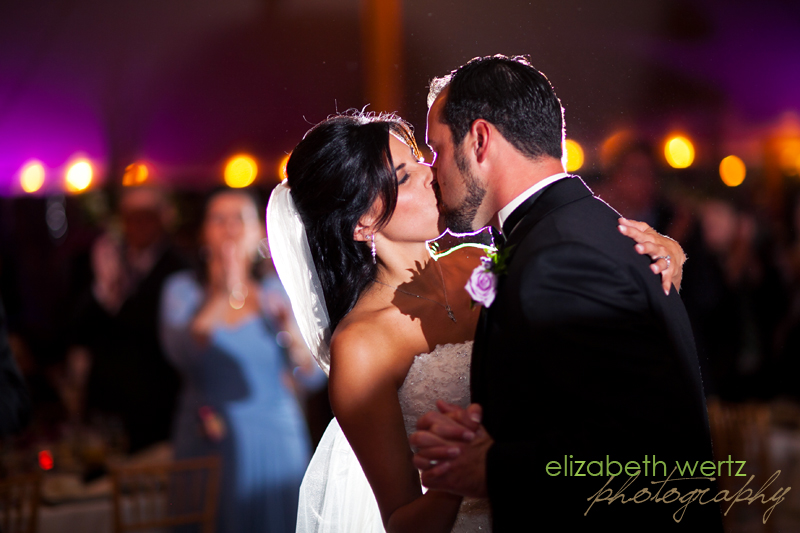 D.J. Josh lead them in a "newlywed game" (see left) and then held a hilarious dance contest (see right).