The Roulliard boys are going to be heartbreakers when they grow up! And it is no wonder, with their dashing father and stunning beauty of a mother. I was so happy to have this crew in front of my lens again; though the chilly morning made for a much less rambunctious bunch, they were snuggly and sweet as can be! I connected with their mother Kerri instantly when we first met; she is a creative soul, and has such a genuine, nurturing sensibility. She also has an impressive motherhood resume: she gave birth to three boys in a little over three years! Despite being surrounded by all things BOY, she definitely has maintained a sense of feminity and fabulousness. Proof: she came to the shoot rocking a pair of shiny red heels! Once again, the boys brought their special stuffed friends--accessories that up the adorableness factor to me big time! See for yourself...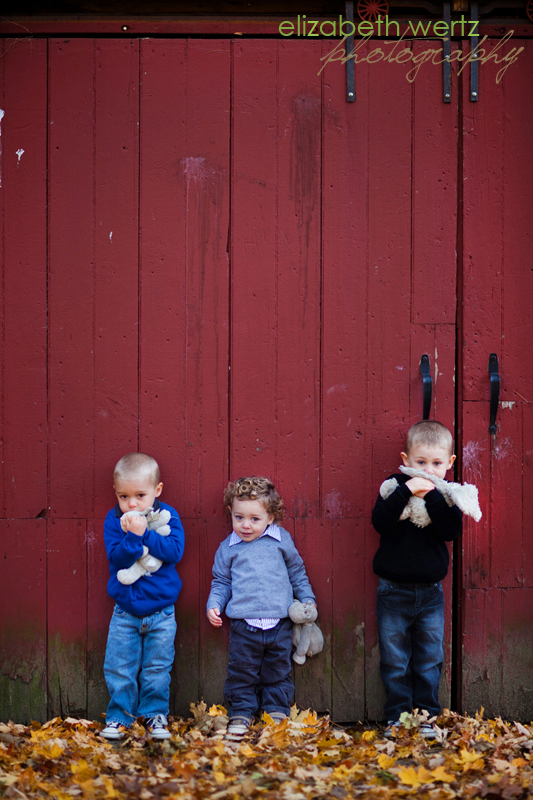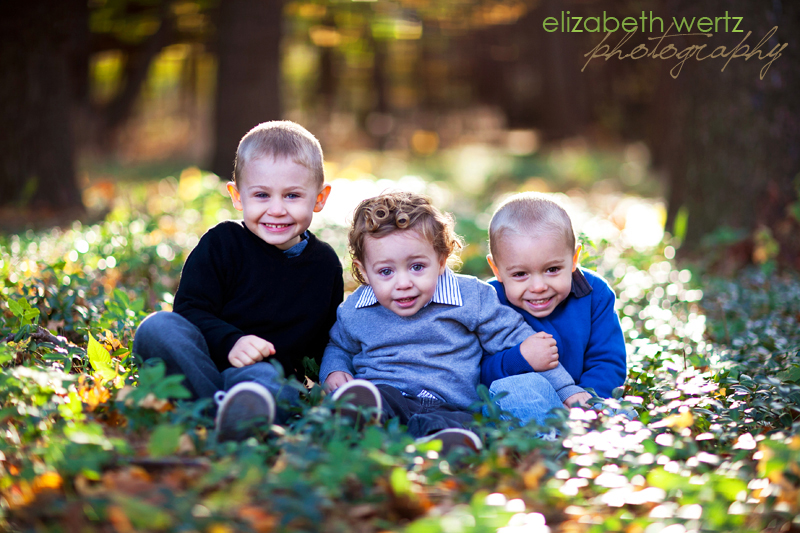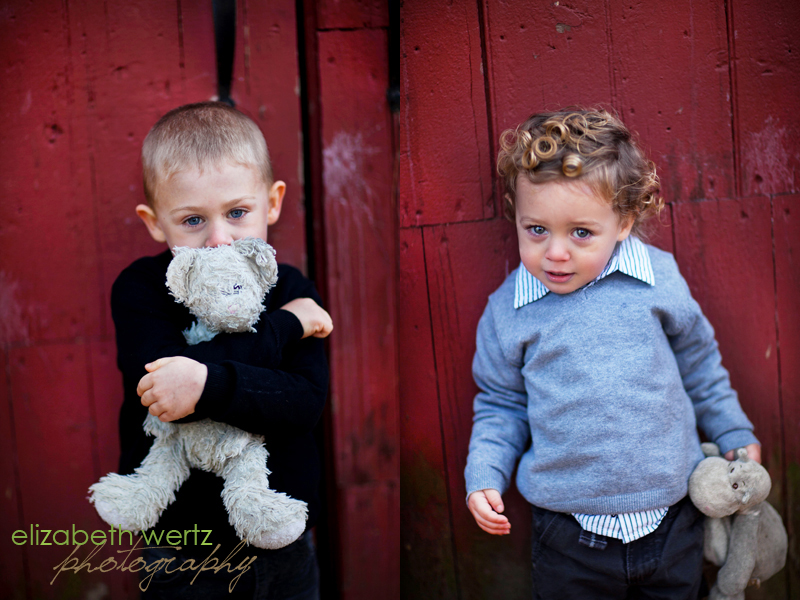 Sweet big brother Aidan...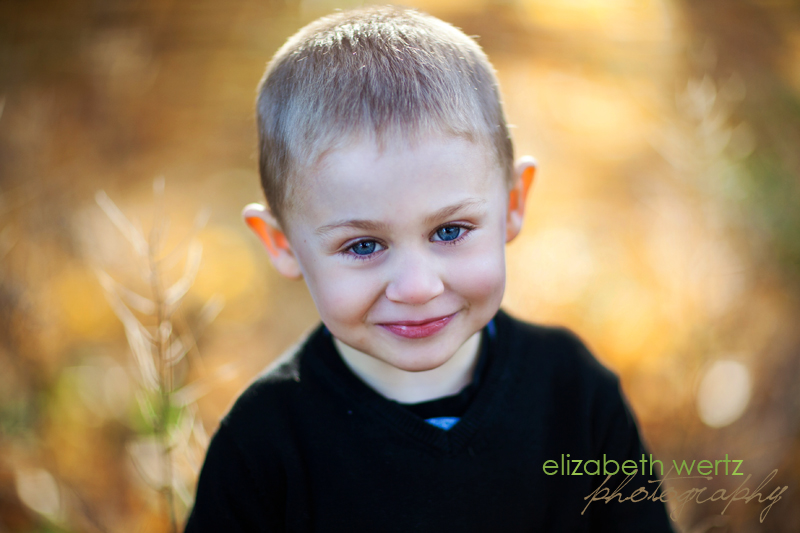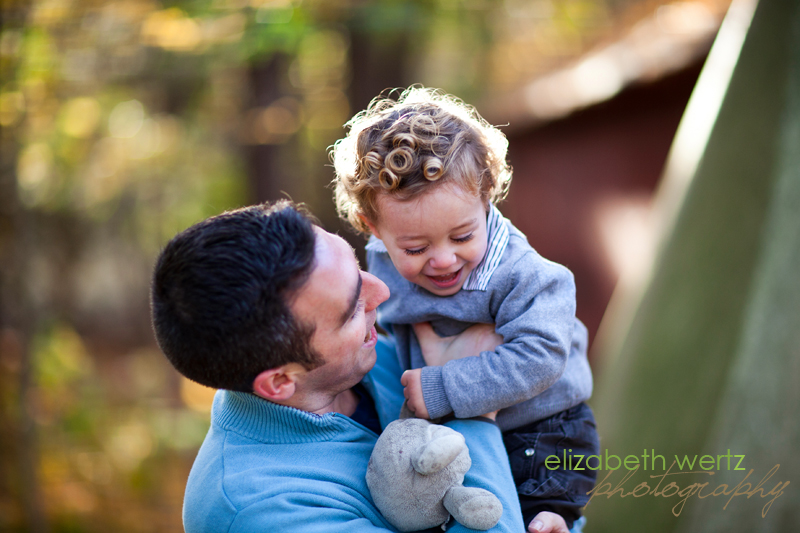 Sean and his winning smile.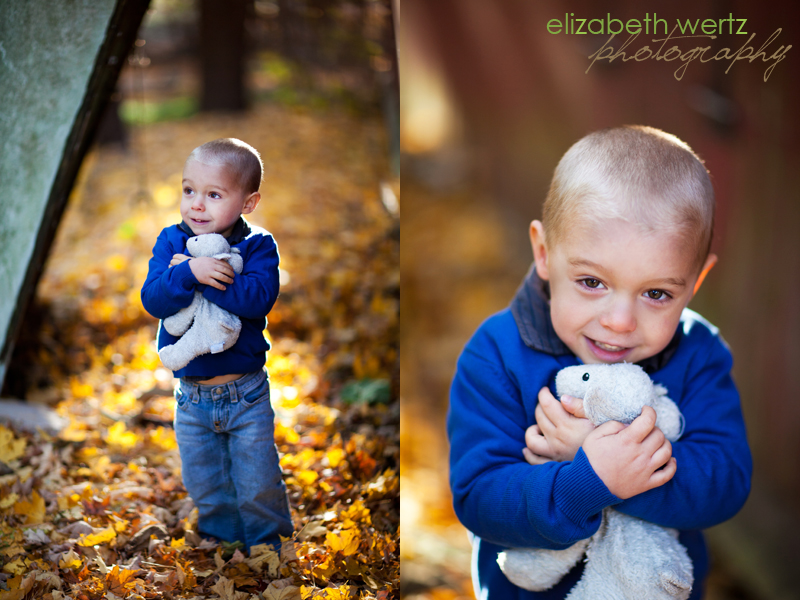 And the little guy, Nate. Can you believe those cherubic curls?