Here is another glimpse at twins Ava and Tyler, shot on a hot summer evening when they were three months old (another outdated post--they are now eight months!). It was exciting to see plumper, more animated versions of their newborn selves, each still with his/her own adorable personality. Curious and energetic big brother Cole explored our yard with Ann while Gretchen and I hovered over the twins on the front porch (my favorite spot for baby shots here at my house). Tyler wanted no part of the shoot for the first half, while his sister posed contentedly...and as soon as she was tuckered out and fast asleep, he was all about the camera--of course! So despite the fact that I continue to fail to achieve shots of both babies happy and awake, they are so cute, you can't help but smile at the result!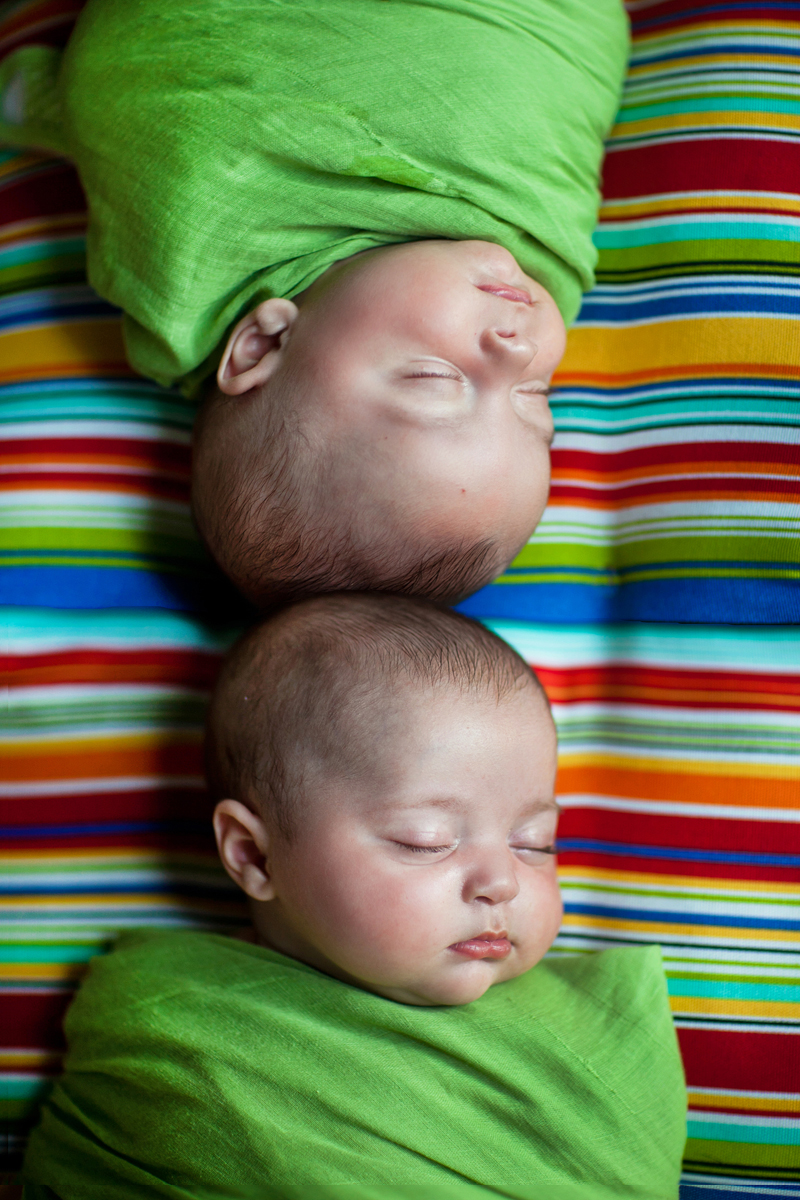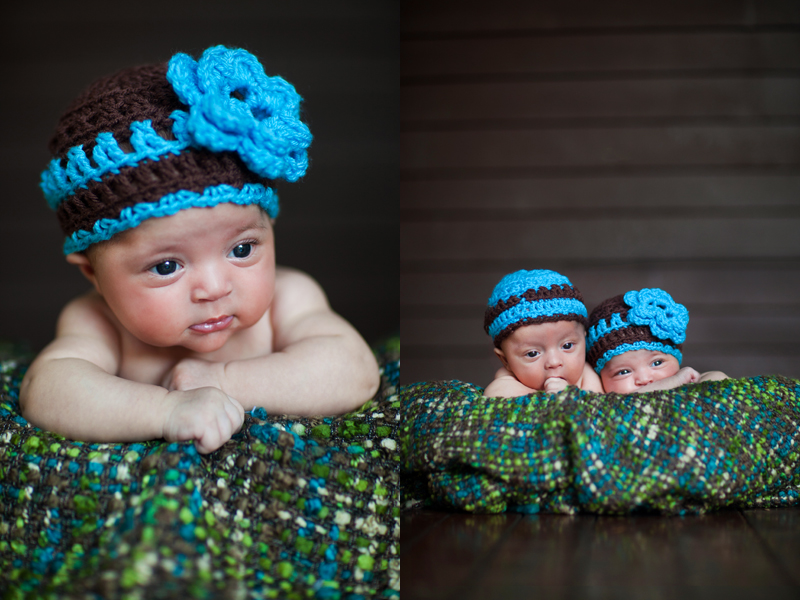 Even when crying, Ava is painfully adorable.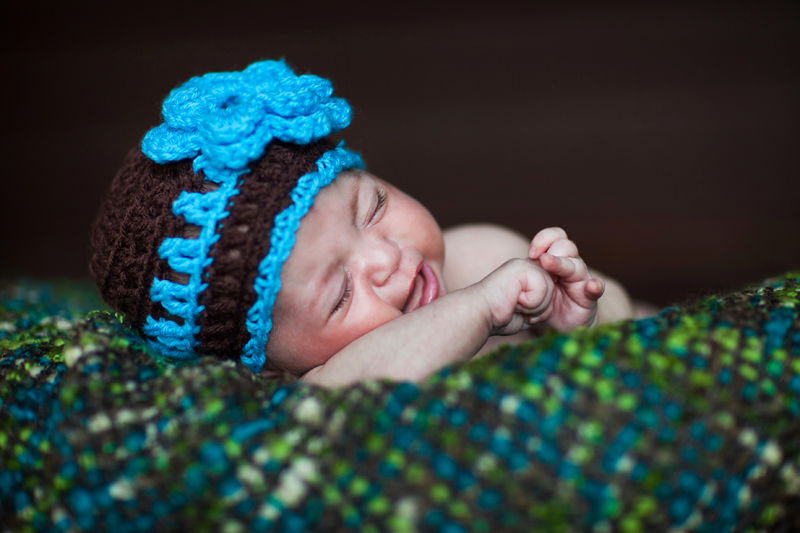 Big brother Cole helps out...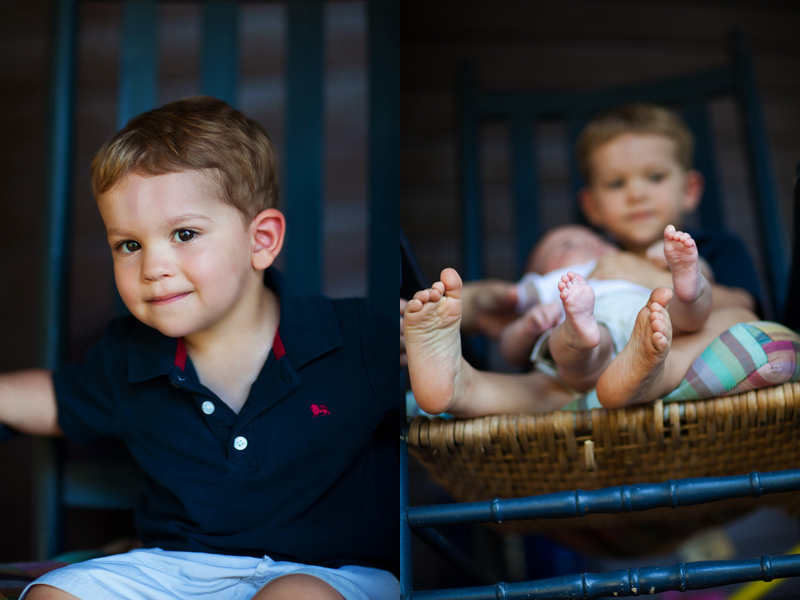 A little sugar and spice...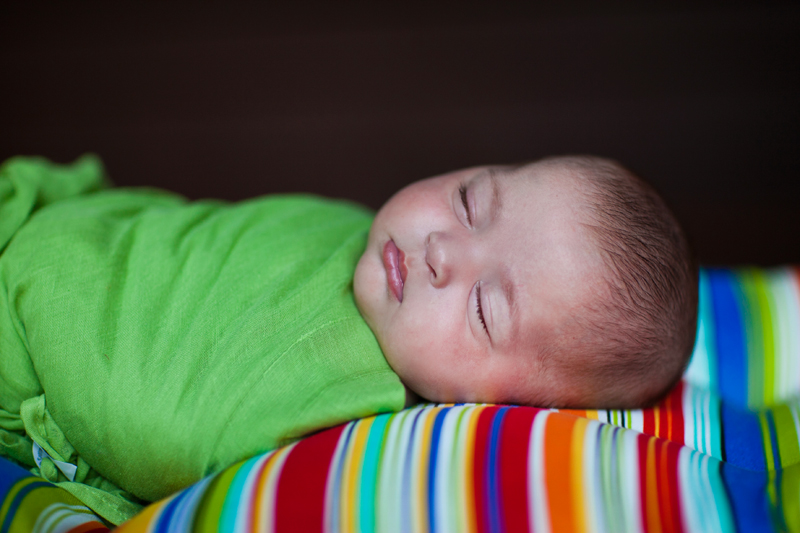 Had to bust out the pink and blue again--couldn't help myself...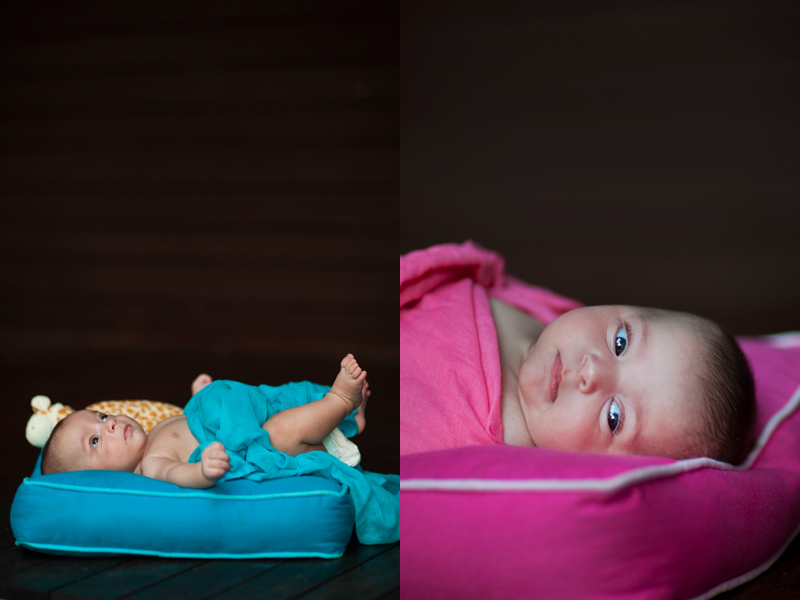 And of course, some snails and puppy dog tails too.