Two weeks ago I was in the Bahamas on a balmy evening watching my close friends Tracy and Dan exchange marriage vows beside the Carribbean. I am halfway through editing the photos, but I realized that I never posted photos from their engagement session....And as it was one of my most fun shoots ever, I have to get some of the images up here before releasing the wedding photos! On the morning of the shoot, I went over to Tracy and Dan's condo, and she let me raid her closet to come up with fun, colorful outfits--despite the fact that it was frigid February, she agreed to all dresses, adorned with pieces from her vibrant wardrobe: vintage coats, fun shoes, and most importantly--her amazing jewerly! Tracy is a talented jewelry designer, and we filled a bag with her lovely pieces so we could change out her jewelry for each look. So, with Dan navigating, Tracy sat in the back and did quick costume changes between locations... In college when I discovered photography, Tracy was my go-to model. She loved the camera and the camera loved her, and she was up for anything: poofy 1950s prom dresses, painting recreations, etc. Tracy-girl and I have been through so much together, and she means the world to me. She met Dan one night at the pub right next to the apartment we shared in Brighton, and she never looked back. Dan is a gem of a guy; he is interesting, clever, energetic--he is a storyteller, and just draws you right in with his wild factoids and wonderful anecdotes. What a fella! Let me get to the goods--check out our session!
We started at Tracy and Dan's beautiful home. On the left are some of pieces from Tracy's jewelry collection.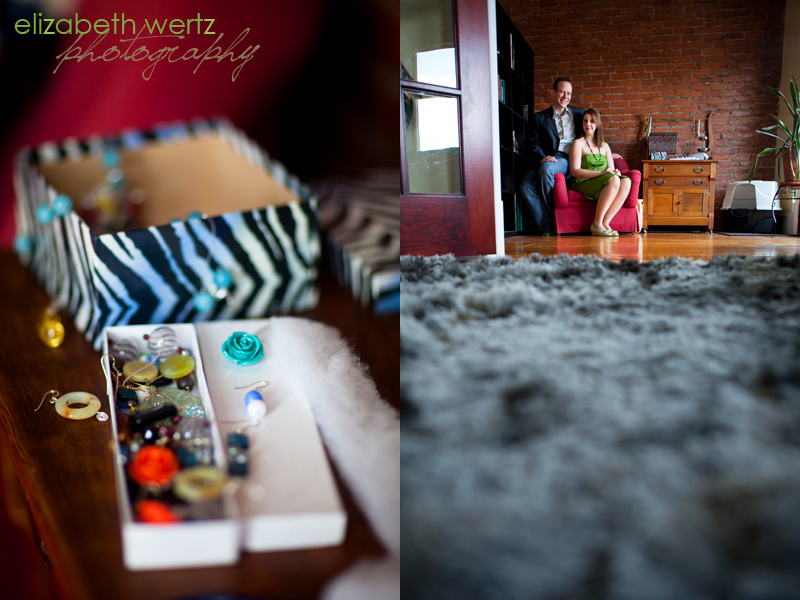 Of course, the "kids" had to be involved! Below is adorable "Fatty" (fitting eh?)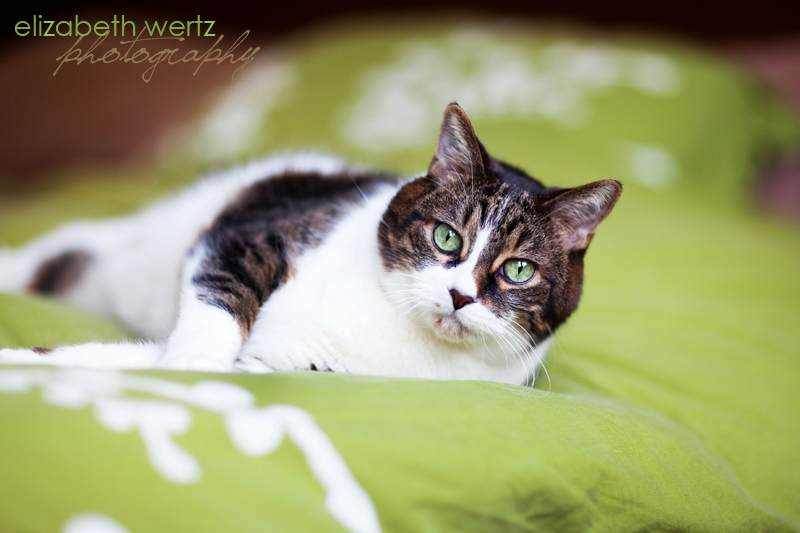 And on the right, Malcavia snuggles with Tracy.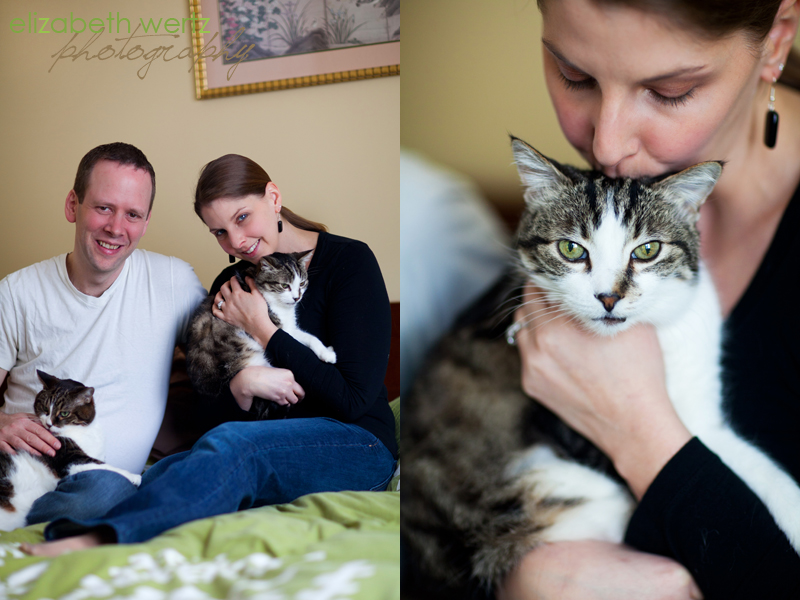 And then we hopped in the car and made our way into the city--first stop, an East Boston shipyard.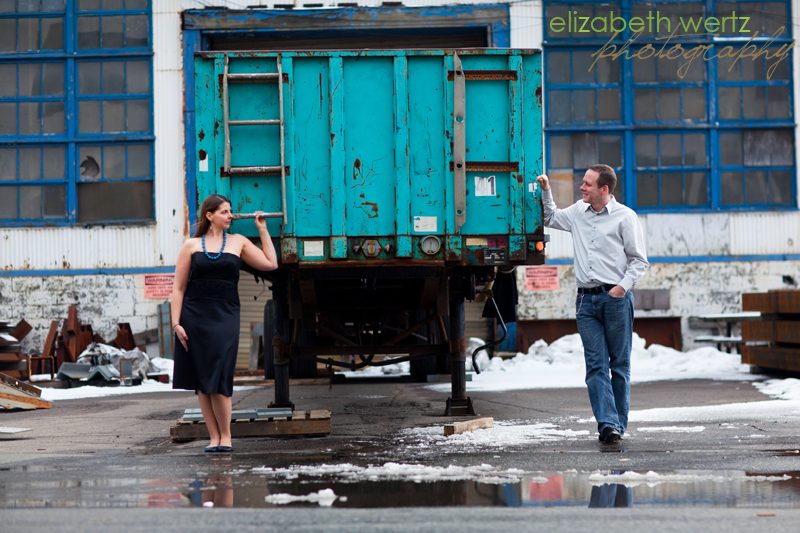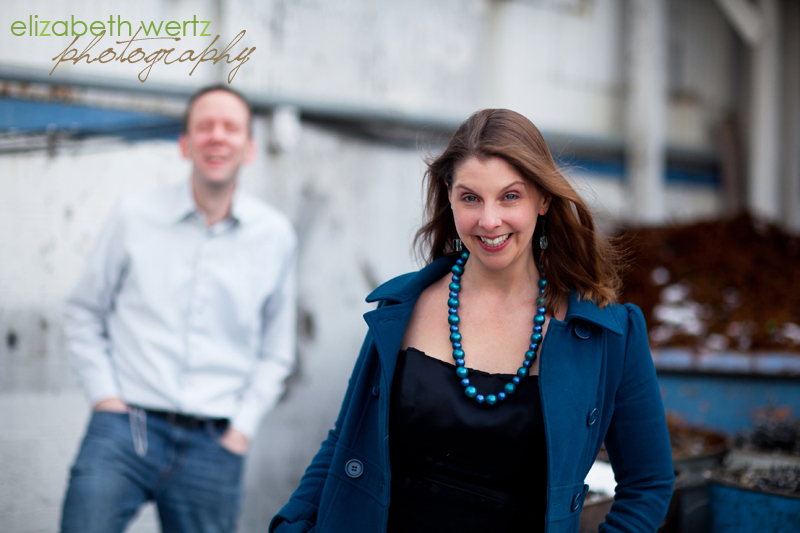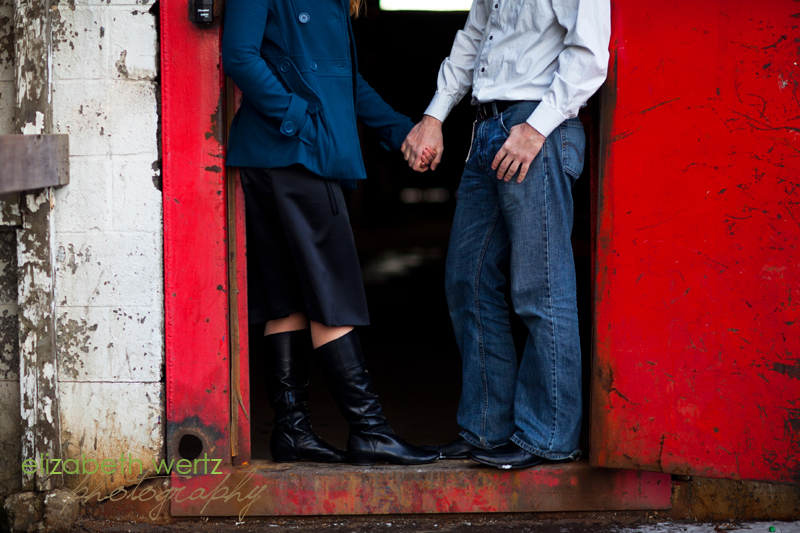 I couldn't resist the vibrant red and blue!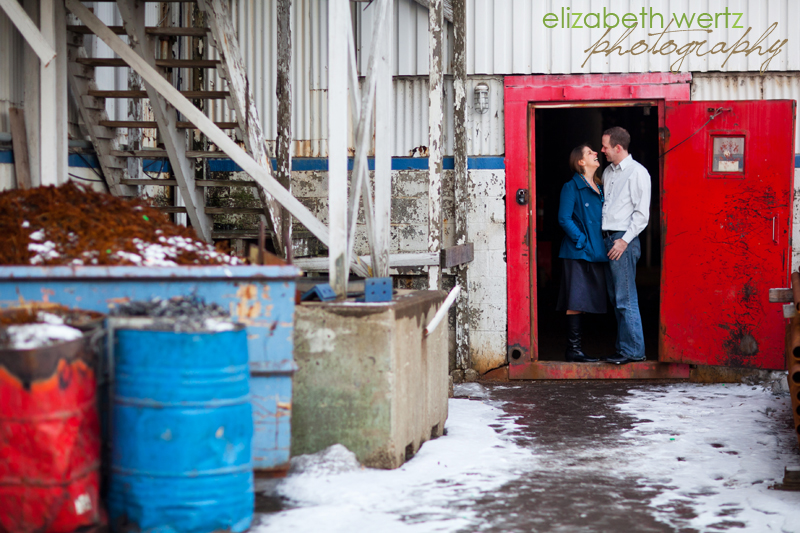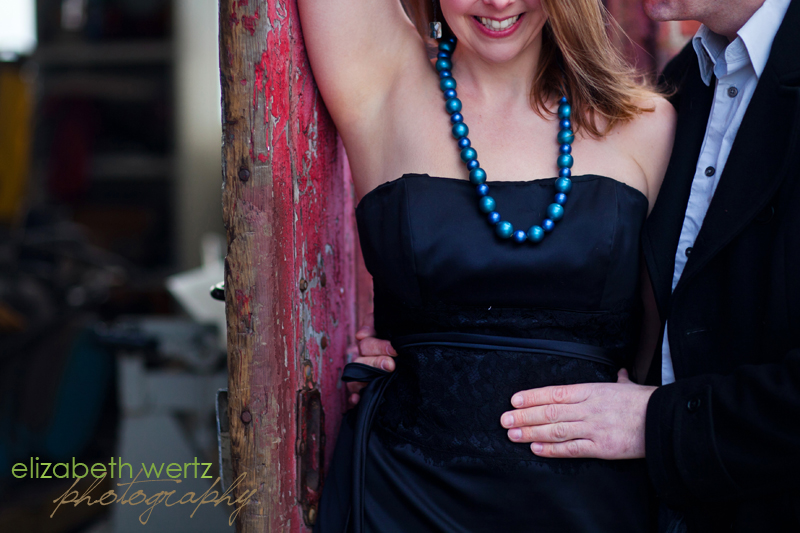 And of course, these wonderful red doors.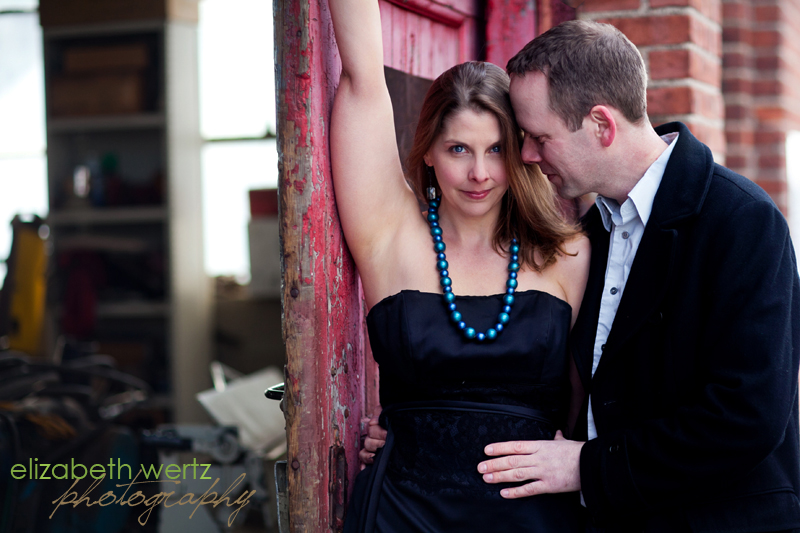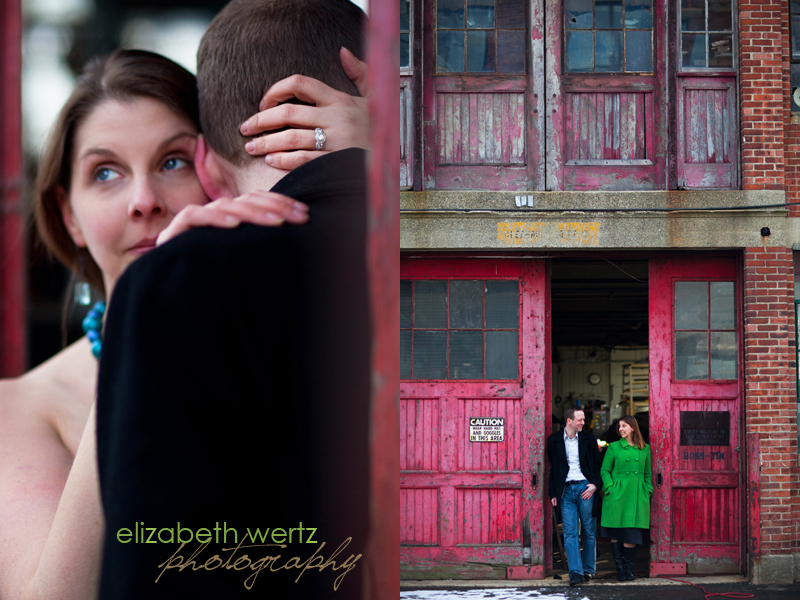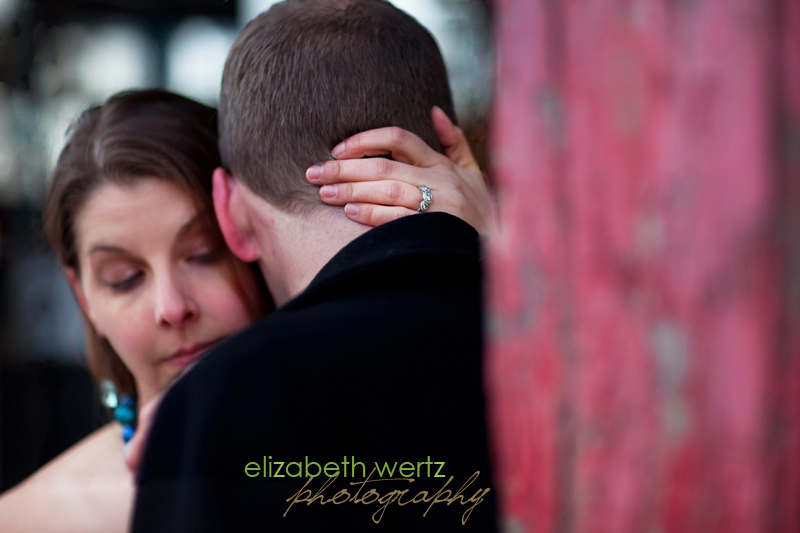 No detail was missed...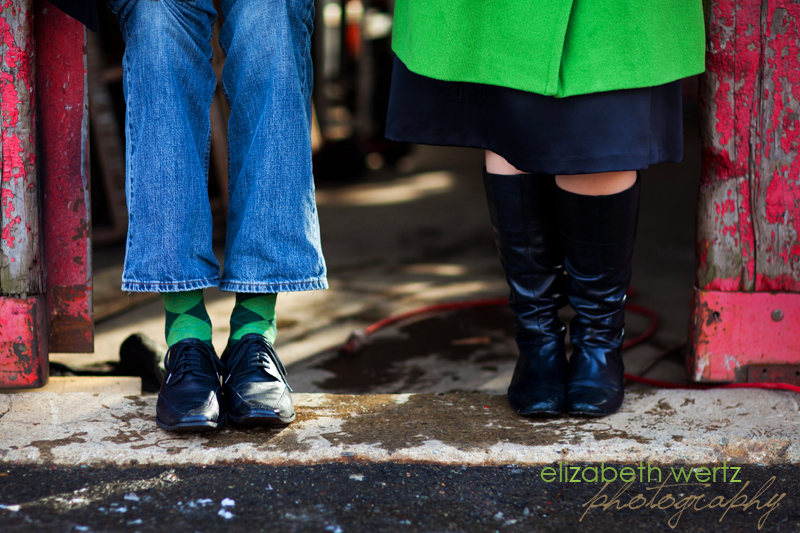 What session is complete with out a little rule-breaking (or following, I don't quite get it)?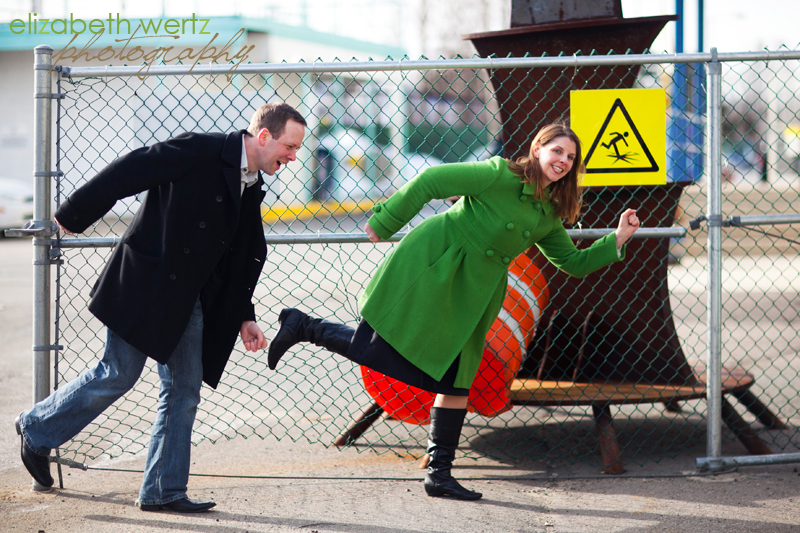 Octa-lady was one of my favorite pieces among the wonderful scupltures surprisingly scattered across the marina.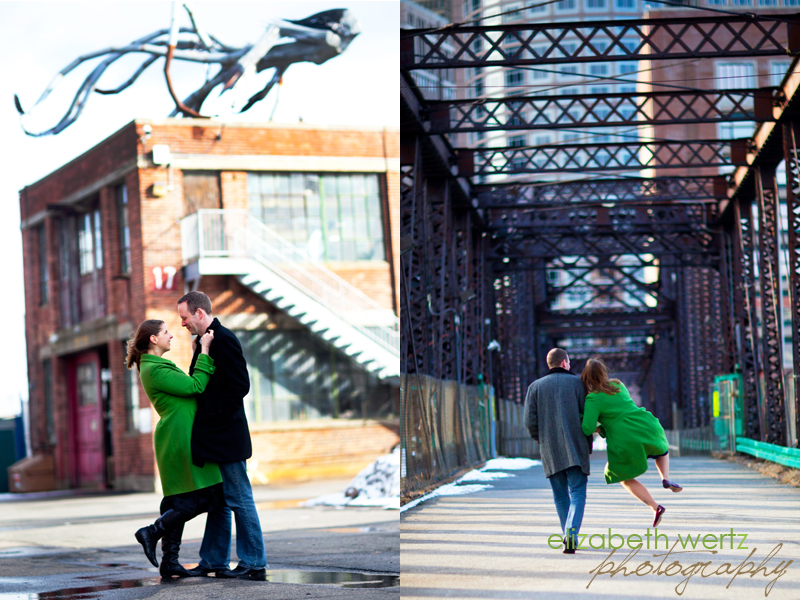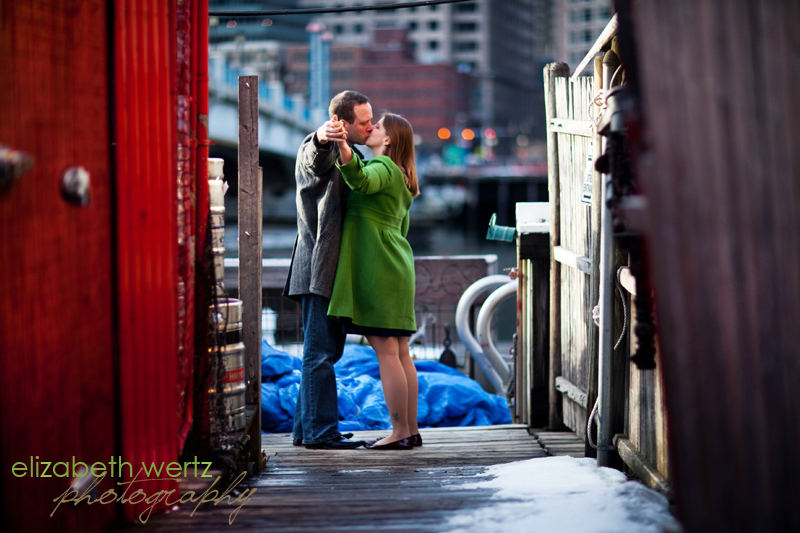 Love this series...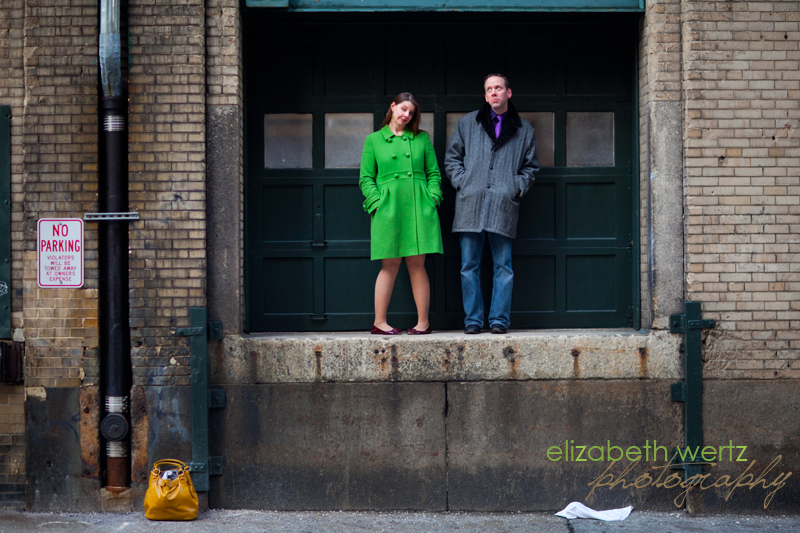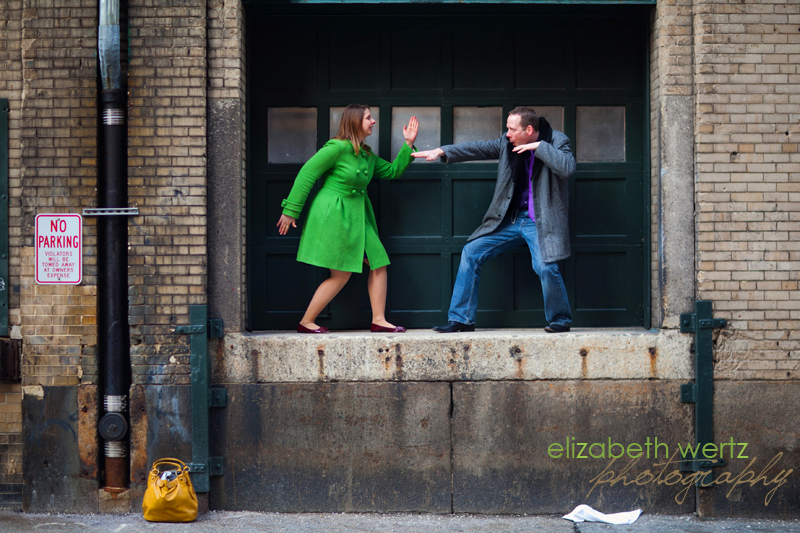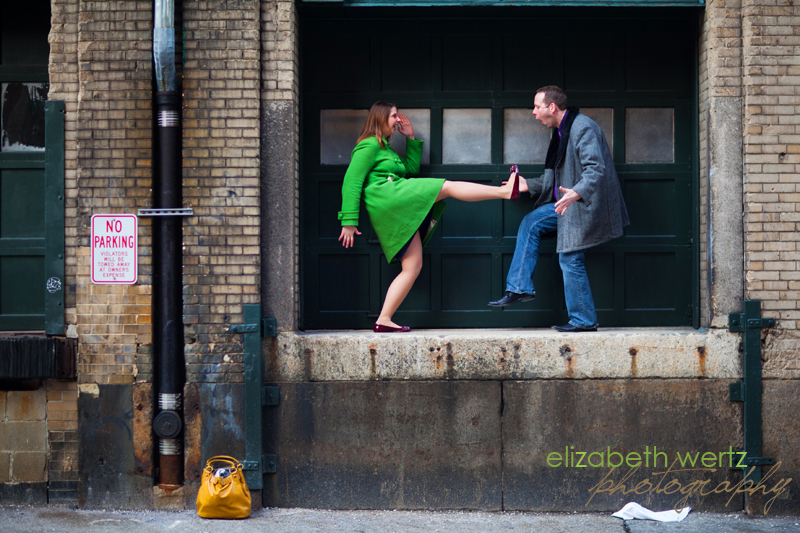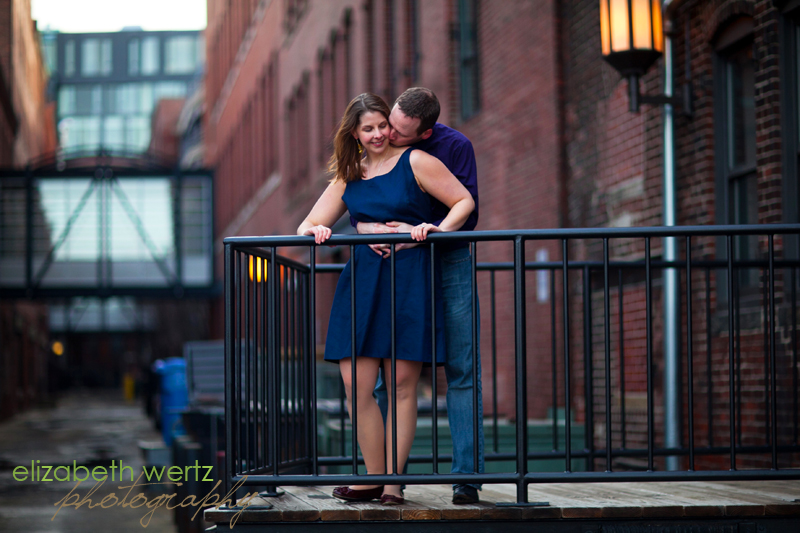 At dusk we landed in the heart of downtown.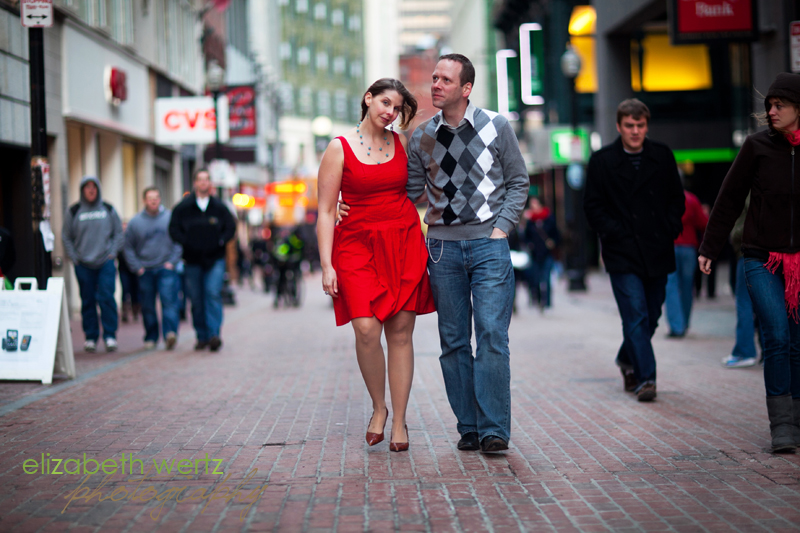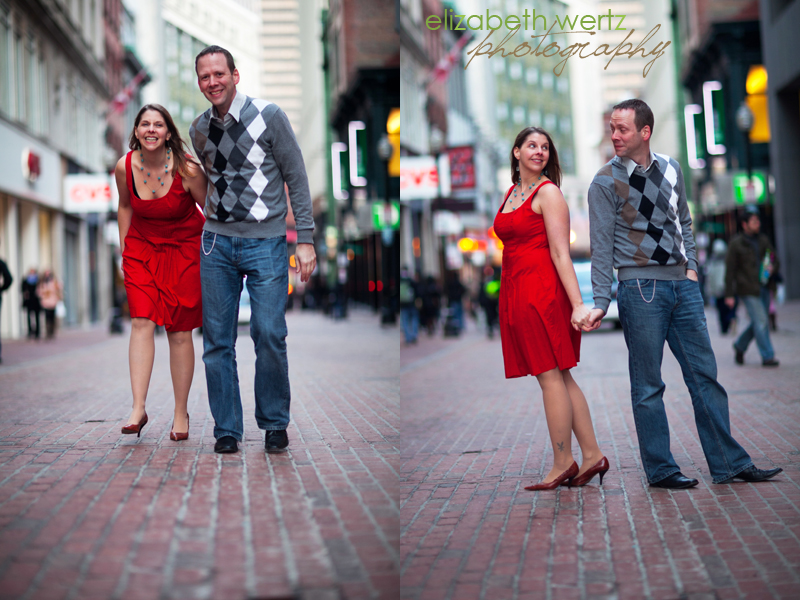 And Tracy was hotstuff in her RED dress in 40 degree weather.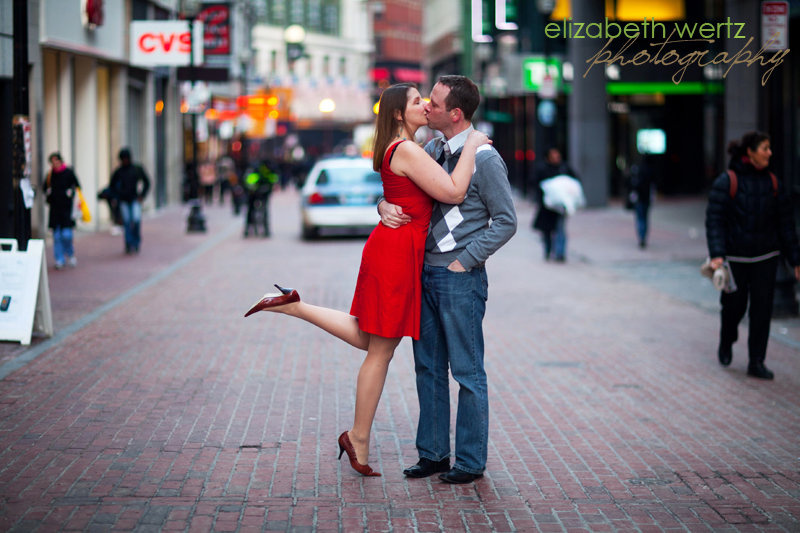 The Brattle Street book shop in the alley on West street...doesn't it look like they are on the set of a play? The coat belonged to Tracy's grandmother.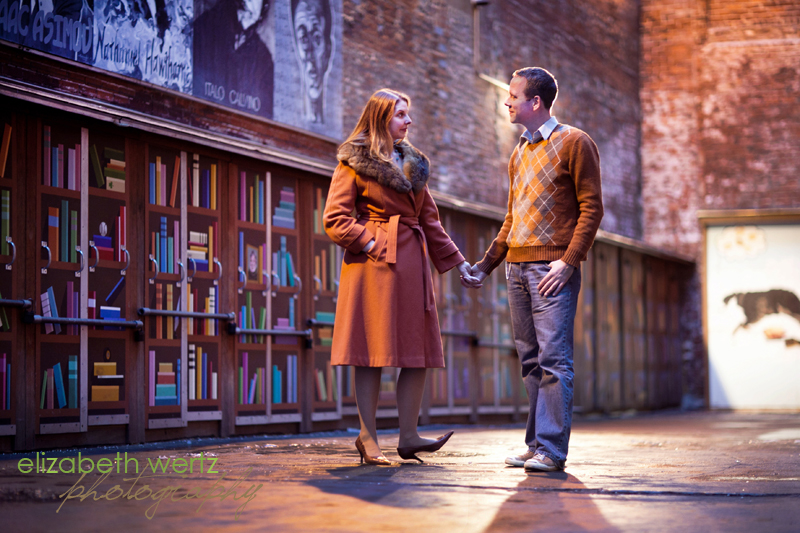 And of course, the bling...custom designed by Dan himself...