I am pleased to post some of my favorites from another shoot I did for
New England Finery
magazine, product of the talents of my good friend and neighbor, Yvonne Blacker of
Yvonne Blacker Interiors
. This was particulary special because the piece was featuring another creative and talented friend of mine, Lorrinda Cerrutti and her realized dream of opening a clothing boutique in Boston. She and I used to teach together, and we would also daydream together about the visions we had for using our creativity to grow our own businesses. About five years ago, around the time I left teaching to pursue photography full time, Lorrinda and her partner BethAnn Hoyos opened their exquisite boutique
the Velvet Fly
in Boston's North End. The Velvet Fly features fashion and accessory treasures that range from boldly modern to exquisitely vintage. We were lucky to have some gorgeous models featuring some of the vintage looks: Courtney King,
Julie Sterling Williams
, and
Nicole Carlson
(the latter two are photographer friends of mine, and I was impressed that they were able dazzle in front of the lens too!). They were troopers, and toughed it out, striking gorgeous poses despite bare legs and freezing heel-clad toes! It was such a pleasure to document the fabulousness of "the Fly." Every item in the store: the garments, the decor, the jewelry, even the fashions modeled by the lovely owners, are lens-candy for a photographer, and even in that small space, I couldn't keep my shutter still!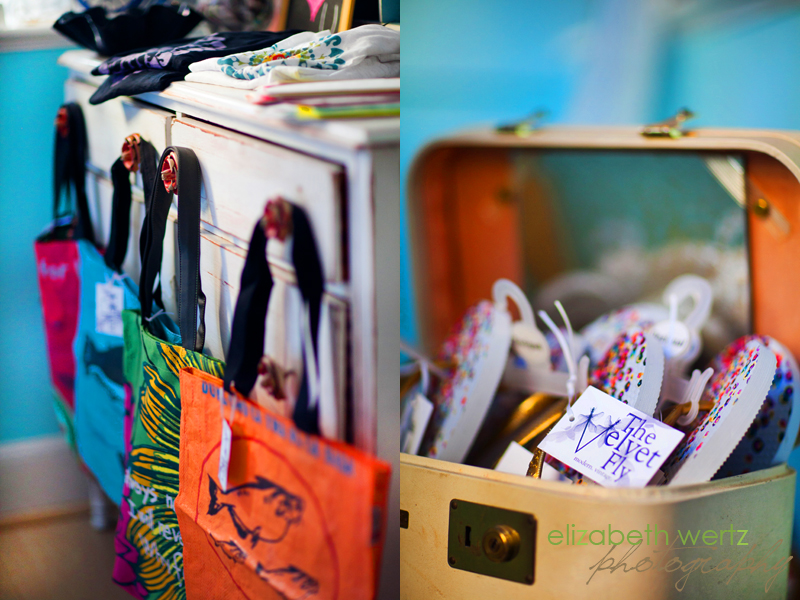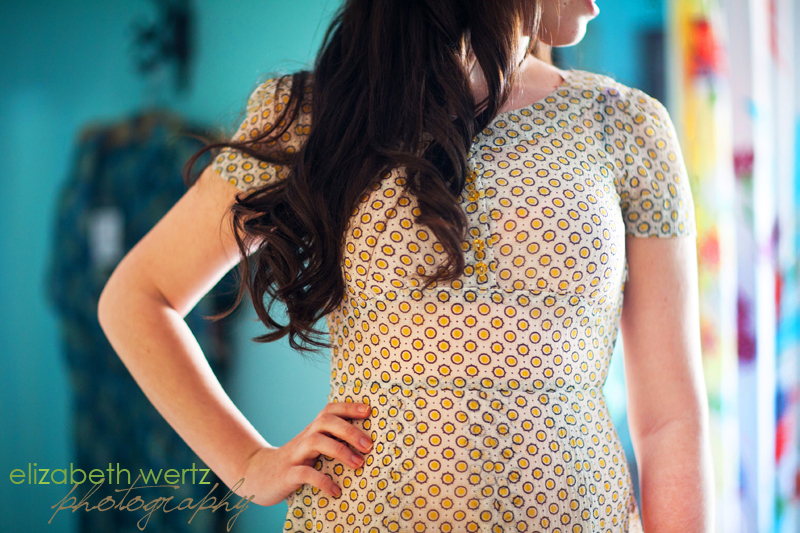 My girls were there for part of the shoot--Maeve modeled designer bags, while Viola showed off the outfit and accessories she had picked out herself that morning.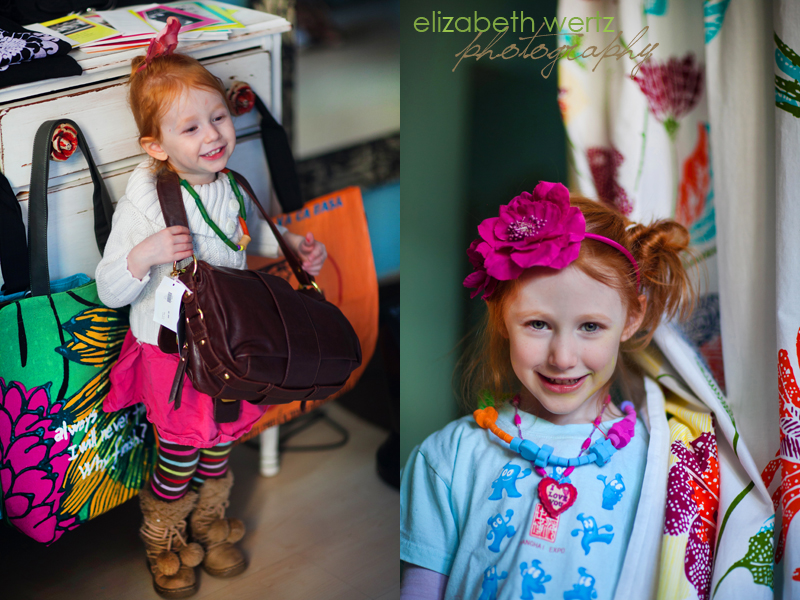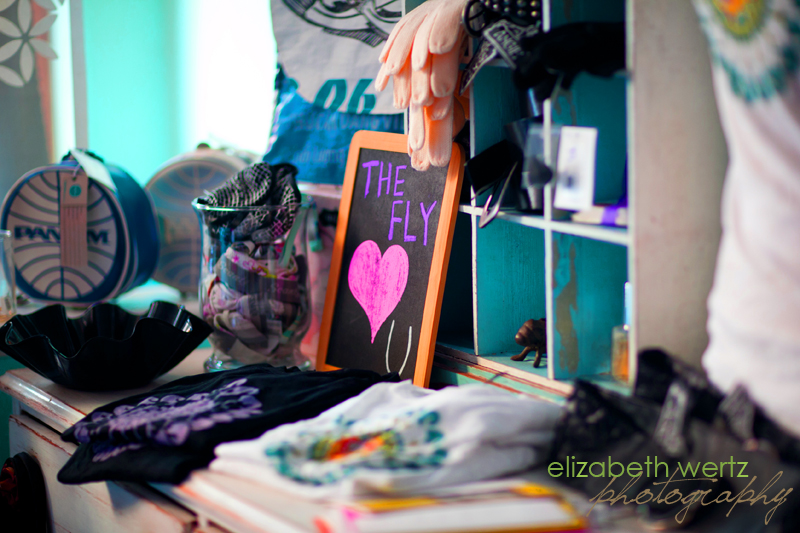 The image on the left ended up being the magazine's cover shot.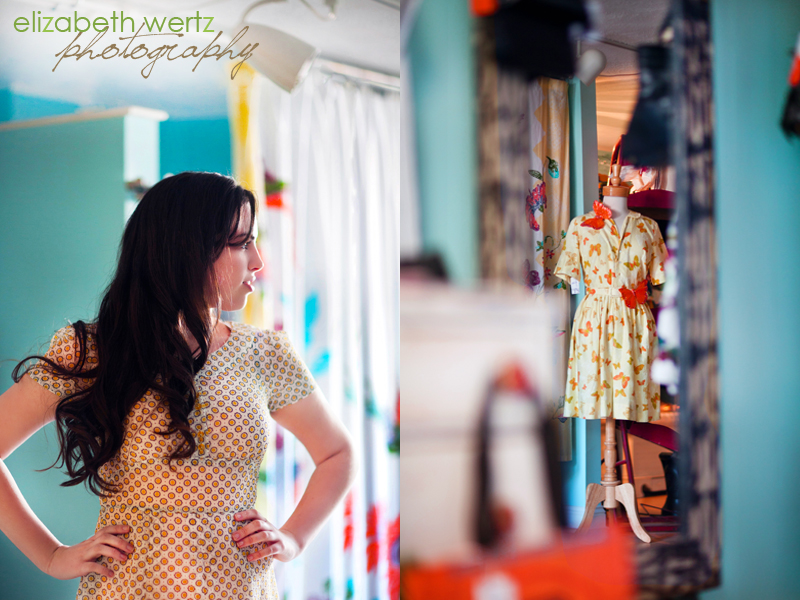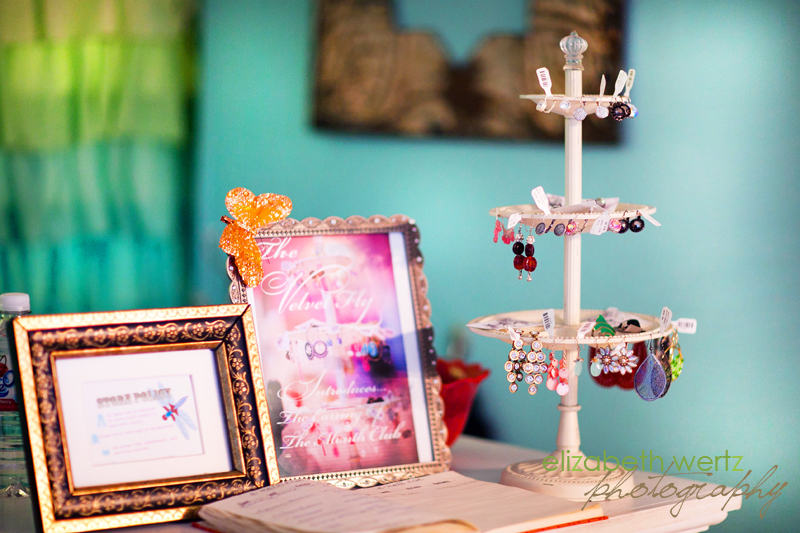 On the left, beautiful Lorrinda, co-owner of "the Fly"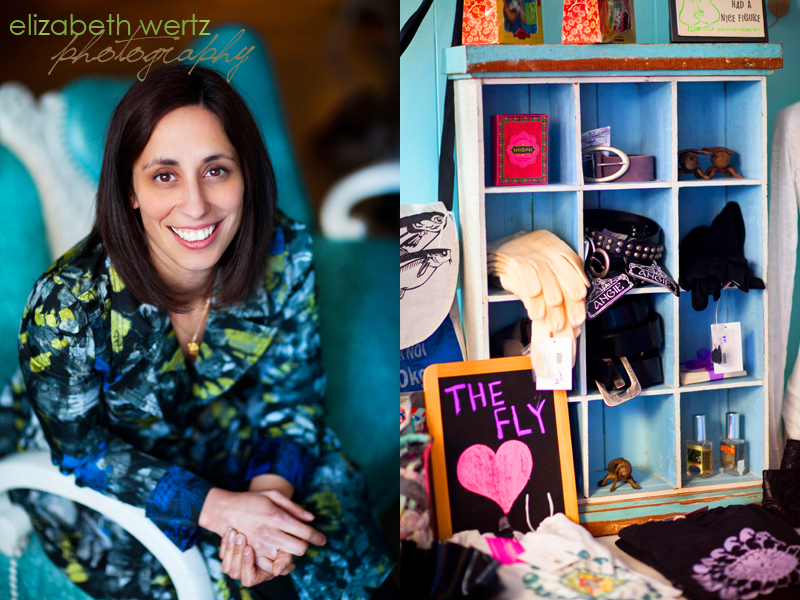 Our other two models arrive!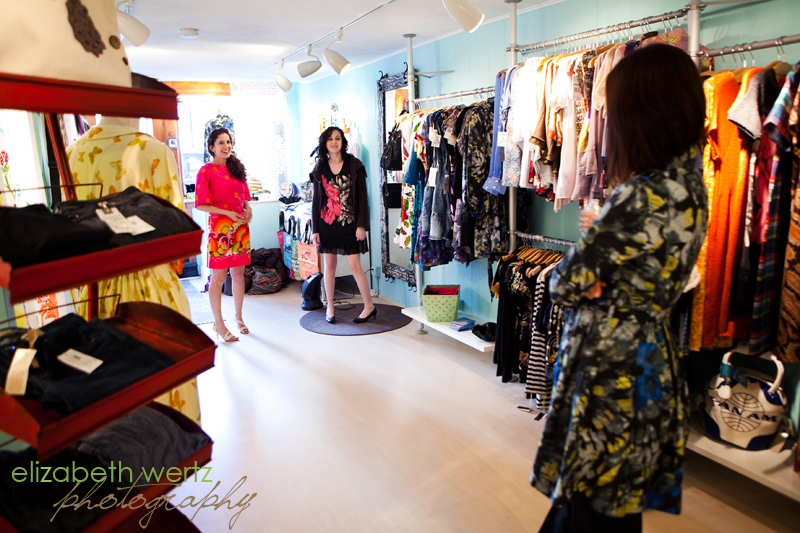 "Fly girls."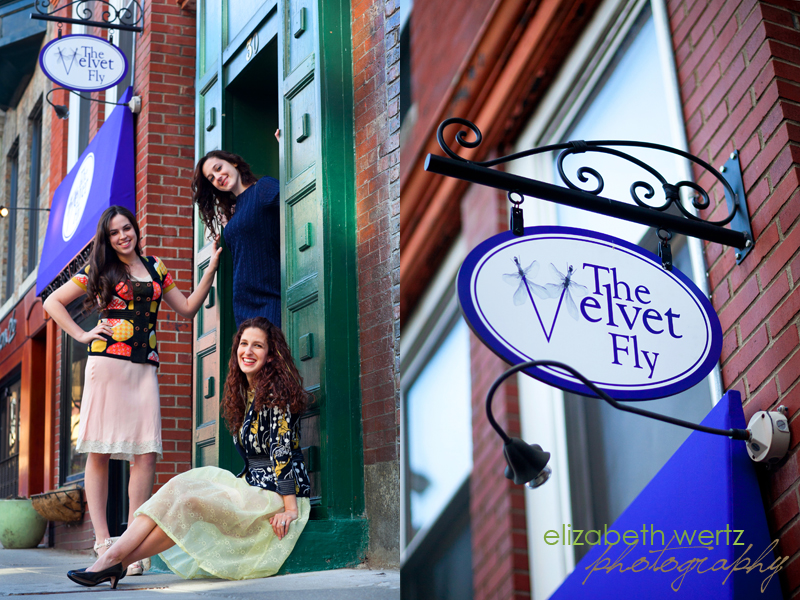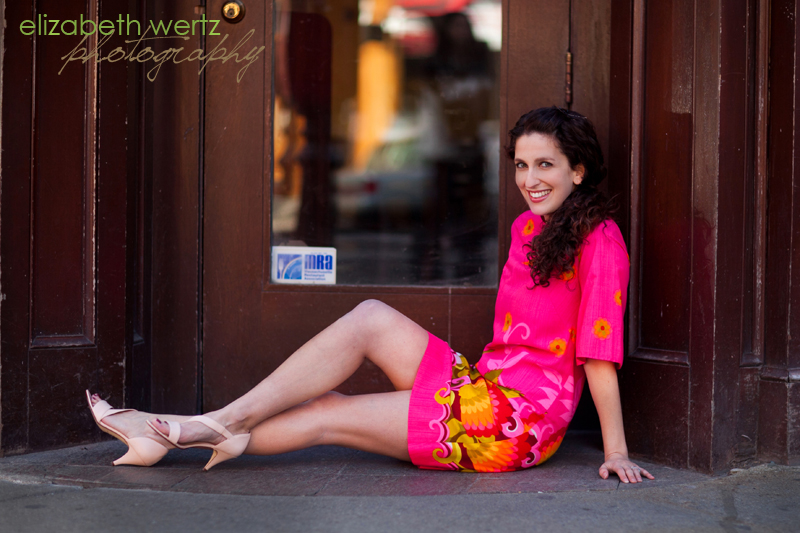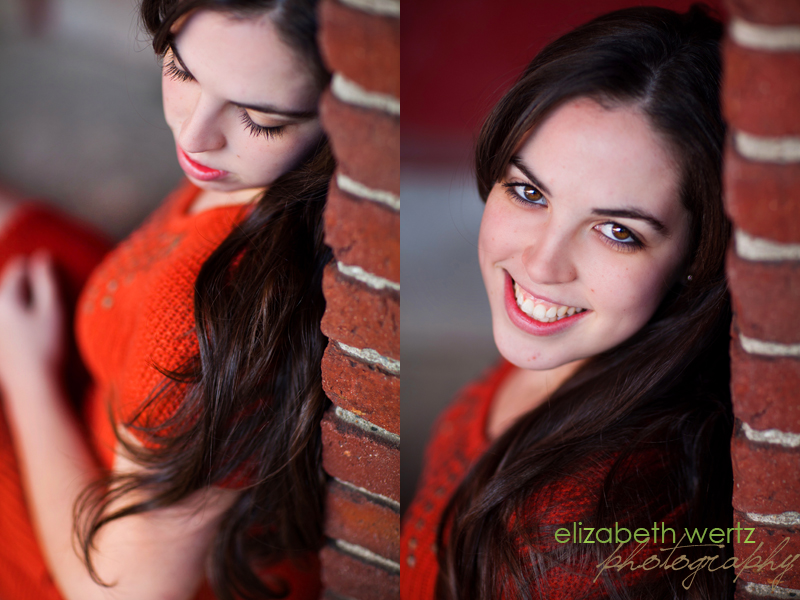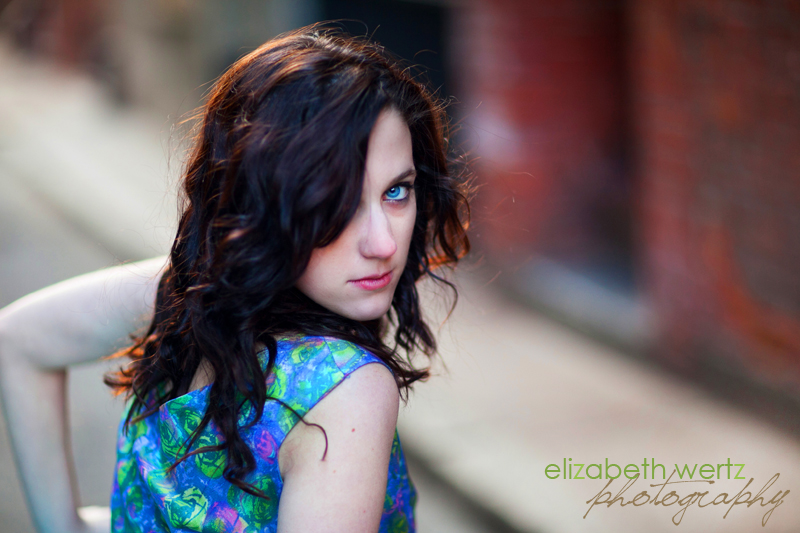 Lorrinda refinished this antique sofa--it was the perfect prop for our shoot.