Three years ago today, Matt and I exchanged marriage vows on the hottest, but most perfect day I can remember. We celebrated our anniversary by both taking the day off (I sent off a couple emails this morning and then ignored my computer until right now--I am more than swamped with work at present, but it felt good!) and going out for breakfast, for a nice long bike ride, and taking Viola to Canobie Lake Park (it was kid chaos, but she was in heaven). We then brought her to Mimi's house so we could have a date (we went to the Chart House at Long Wharf). When we dropped Viola off, I brought my camera, found a good patch of light, and instructed Sandy to snap a few photos. Matt romanced me a little in front of the camera. Strange being on the other side...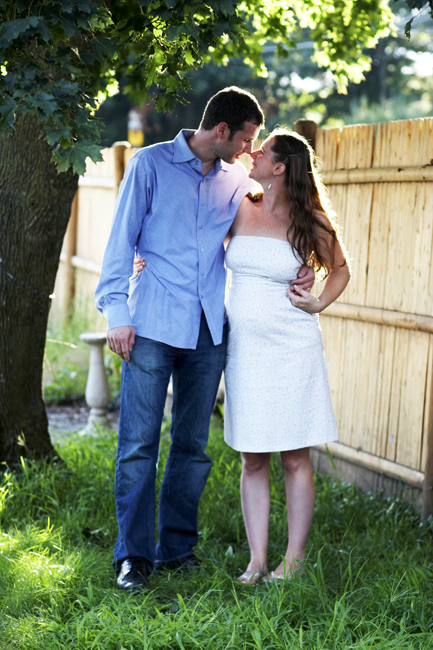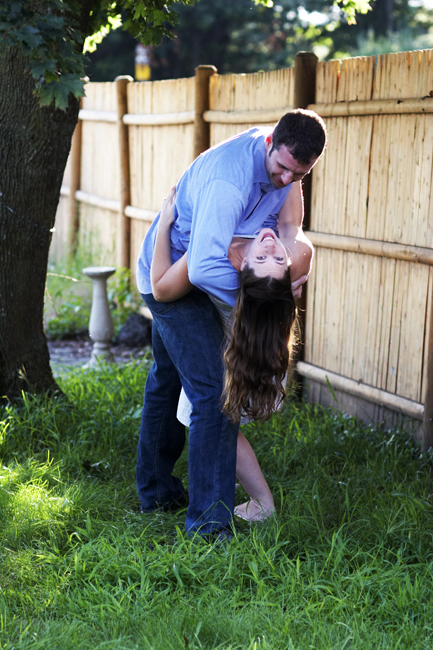 In response to a request, I have added an image from our wedding to this post...Don't let the graininess fool you, this image was scanned from film, and the original, taken by my moon-sista and artist extraordinaire Simone Jae Shin, is gorgeous. This was taken on the evening after our wedding in a field of queen anne's lace on the street where I grew up. The farm belongs to my parents' neighbor Peachy, an elderly farmer--in fact, Peachy and his wife were sitting on their porch that evening watching us frolic in their field!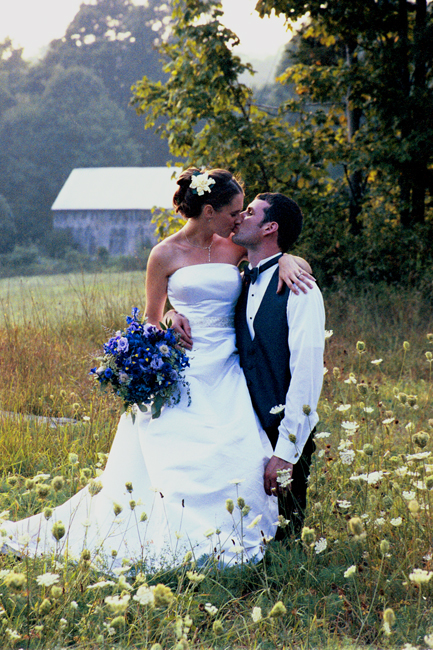 In other news, we have an exciting family announcement as of today. Matt's brother Chris and his wife Brooke are expecting--not one, but TWO babies! Viola can't wait to have twin baby cousins. And the babies will be only about four months younger than our new baby. We are so thrilled for you guys. Oh and Happy Birthday, Chris!