I absolutely adore this couple. So far, I have photographed Jenny as a bridesmaid twice: her friend Megan's wedding, her sister Lisa's wedding, and this summer I will be shooting her friend Katie's wedding. But in October, it will be Jenny's turn to donn the white gown--and I can't wait! Jenny and Kevin are wonderful; they are down-to-earth, nature-loving, athletic--modeling may not be their favorite way to spend an evening, but they were awesome. We were all over the place. We started at their home with a couple "family portraits" with their adorable doggies, then went to the Lynn Woods Reservation, then to the beach in Marblehead, and since Kevin, a fireman, had to work that evening, we finished our shoot with a couple shots at the firehouse, which I LOVED...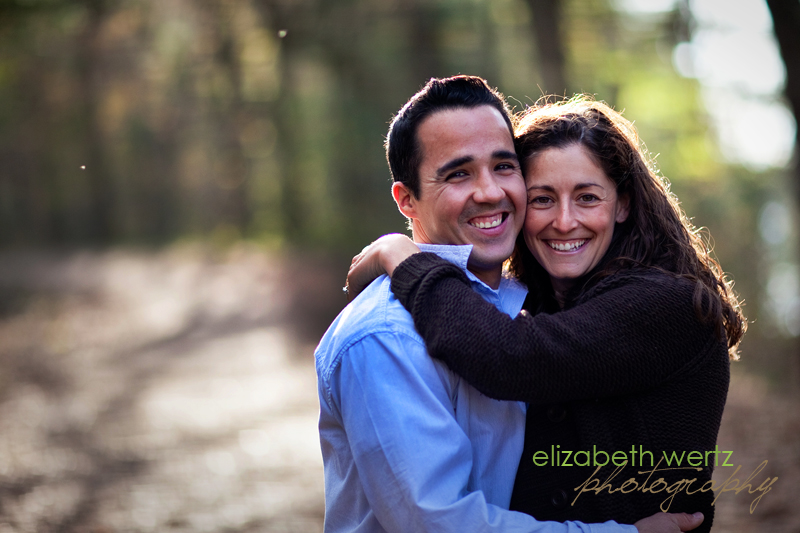 I spotted their names in cement in front of the garage...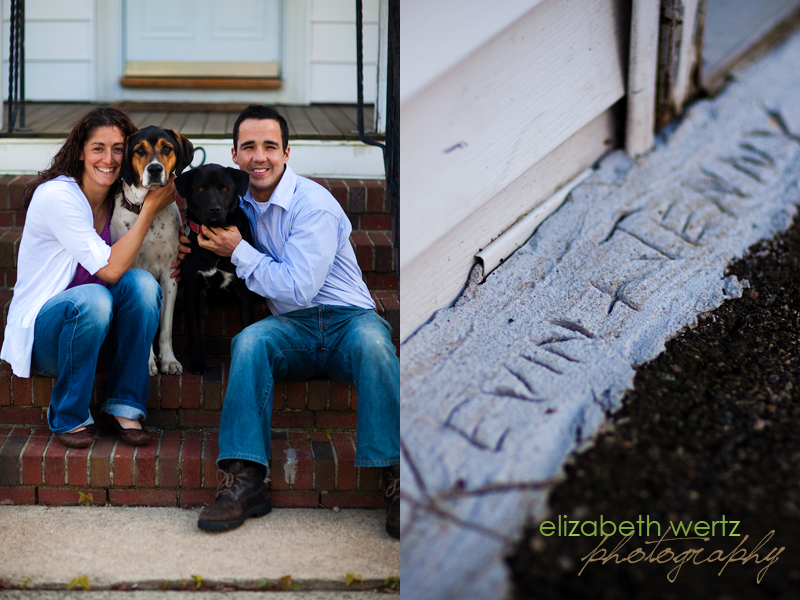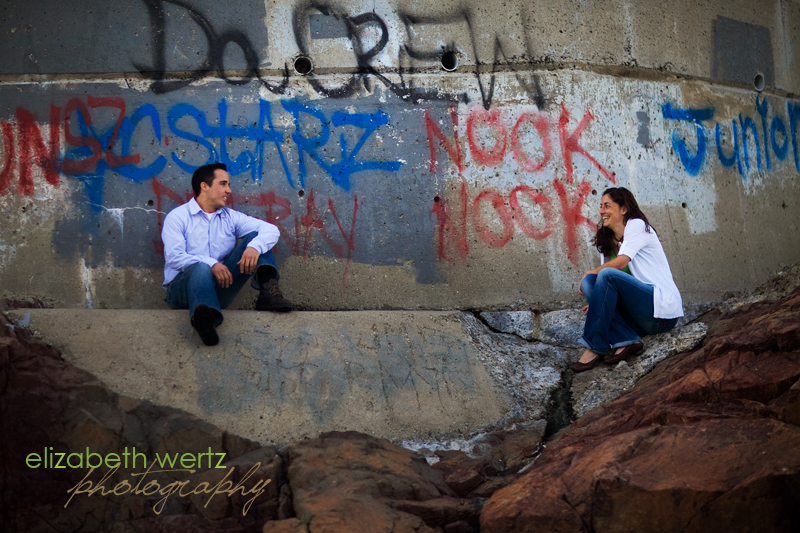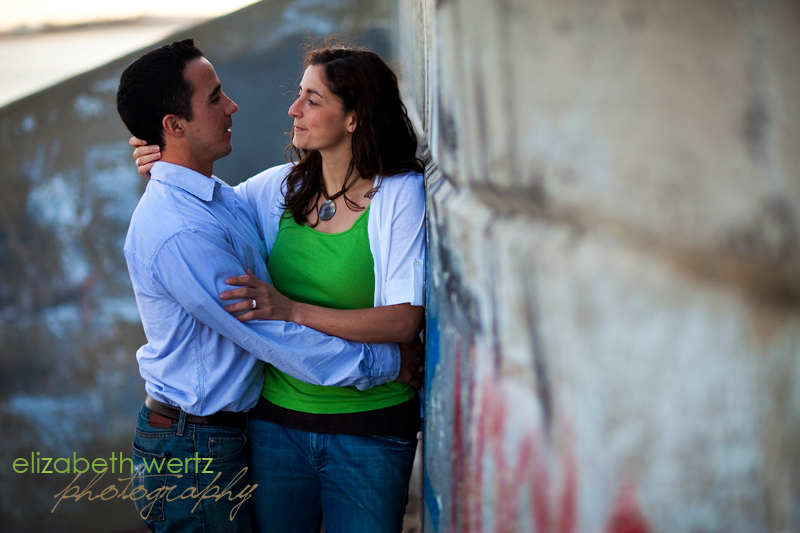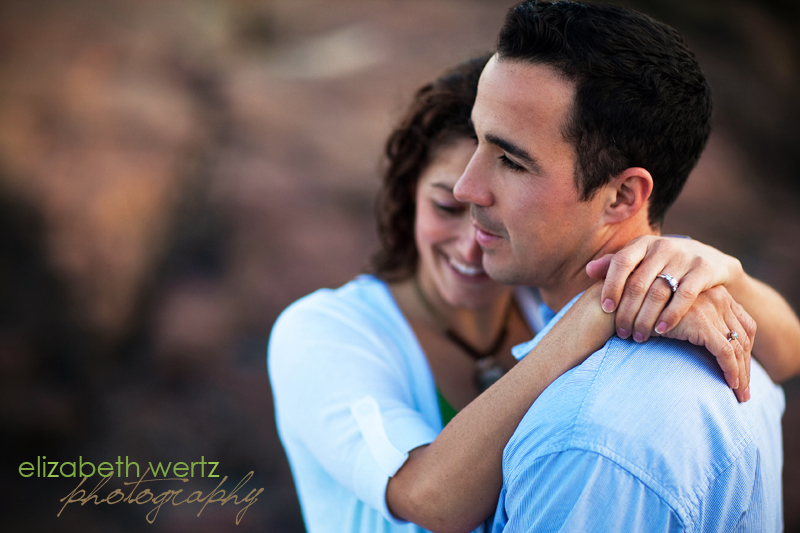 Kevin's gear--his shift was just about to begin.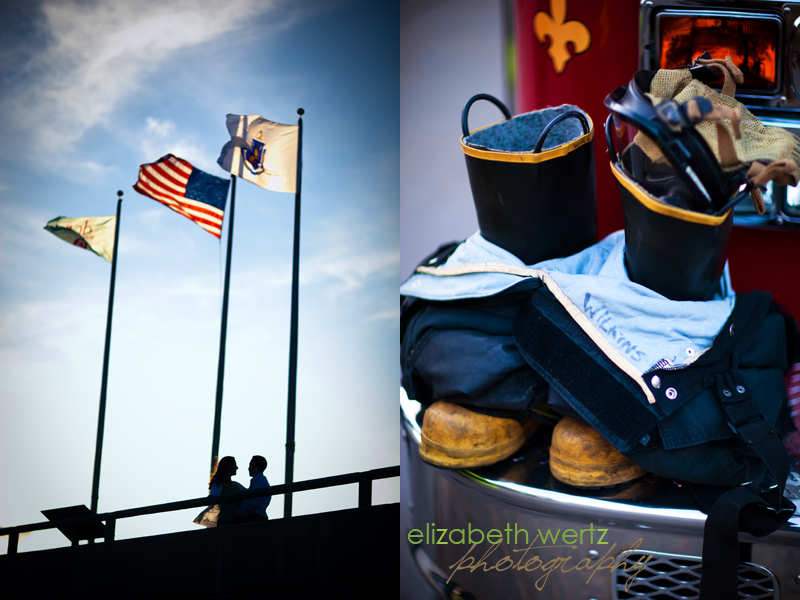 We had some onlookers while at the firehouse...