When I first met Michelle and Nick, as they sat across the table from me and told their story, they couldn't help but snuggle and kiss each other. And I knew instantly that I was going to love them, that they were going to be so much fun to photograph, and that their wedding was going to be an absolute blast...Michelle and Nick met at the gym they both worked out at, and instantly felt a spark. They each have a son (interestingly named Jake and Jacob), and like I said, you only have to be in their presence for five minutes to know how passionately in love they are. Their wedding was on a boat on the Boston Harbor--a first for me. Something that made me know Michelle and Nick would be BOMB to shoot was when Michelle requested some "sexy photos." Nick is a body builder and she wanted some steamy shirtless shots--which I was of course happy to make happen! The ceremony was on board the boat, and the sun was blaring, but I found a sweet spot where I could obvserve the sweet expressions on Nick's face as he smiled at his bride. After, we all boarded the Majesty and sailed off into a gorgeous sunset against the Boston skyline. It was a rockin' party, and Michelle and Nick were so warm and enthusiastic (and they treated me like a friend/guest which is so sweet!), that I walked off that boat feeling contentedly exhausted (I had a cold!) but with a huge smile on my face.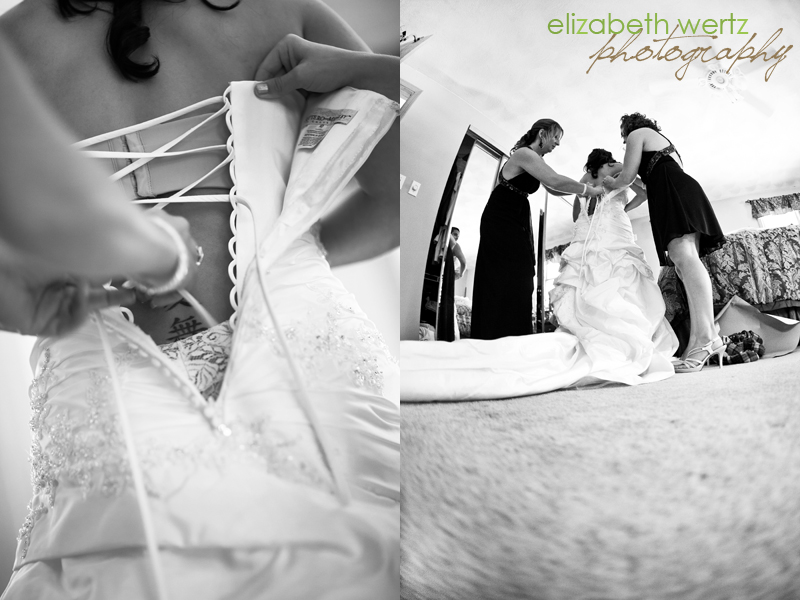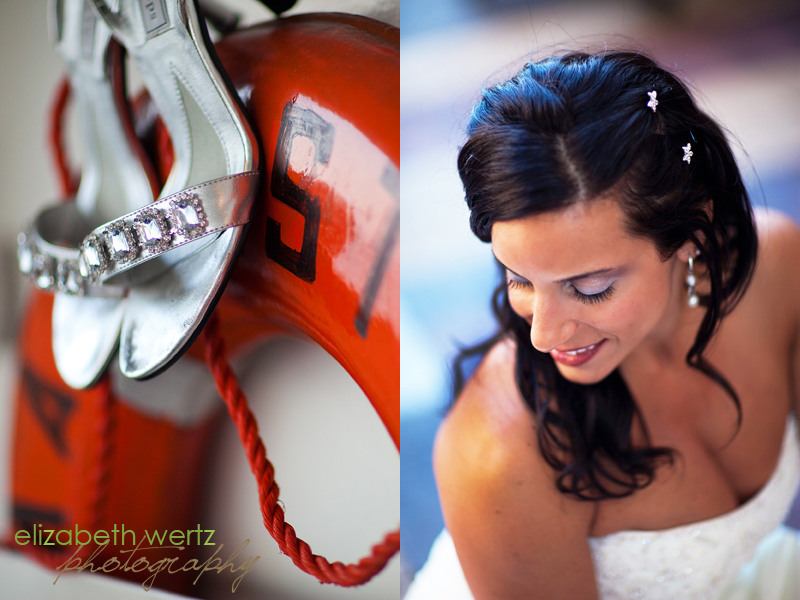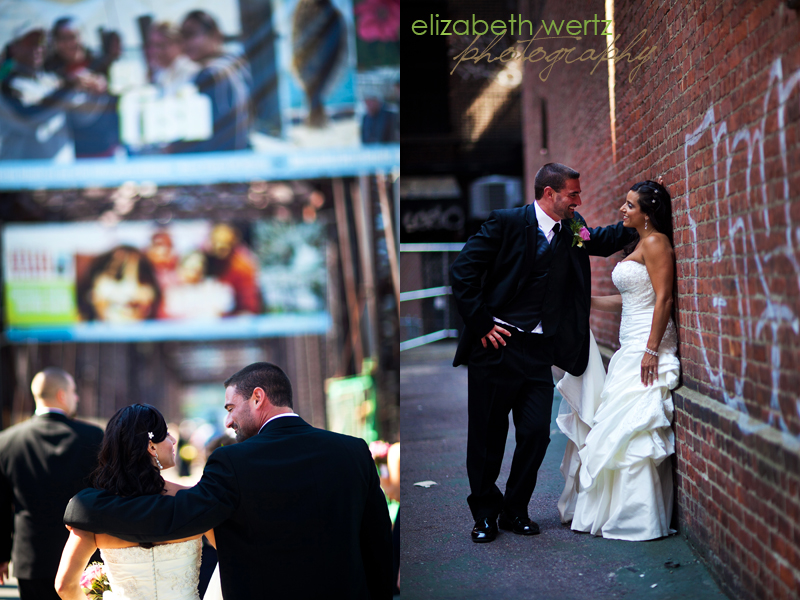 We found a perfect alley for some sexy shots...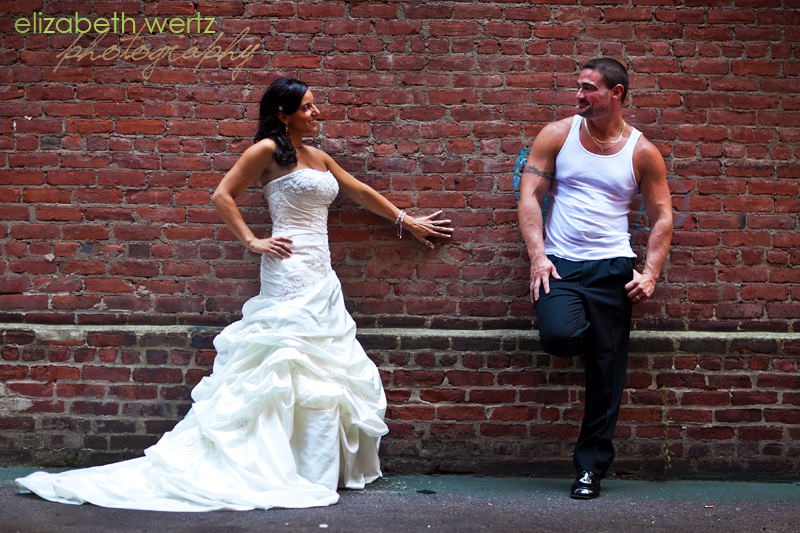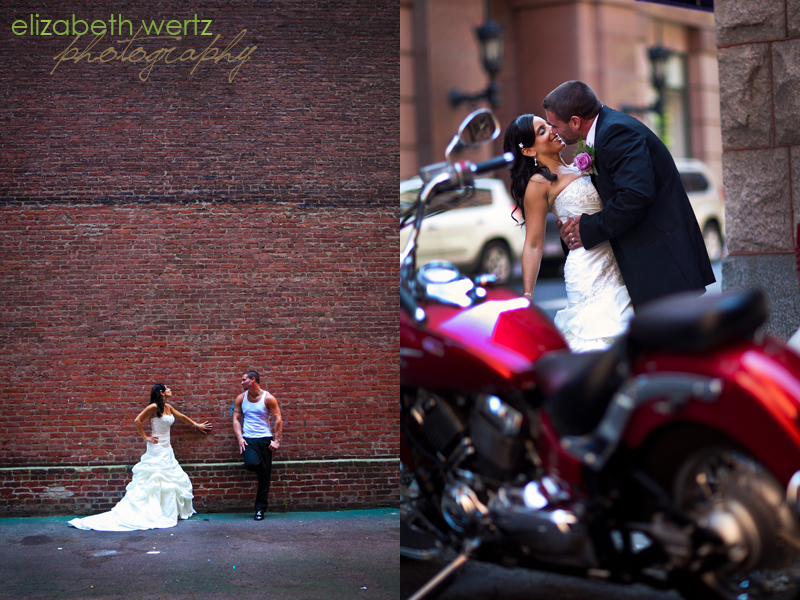 This was one of the groomsman's ideas--he was totally helping direct the shoot and I loved him!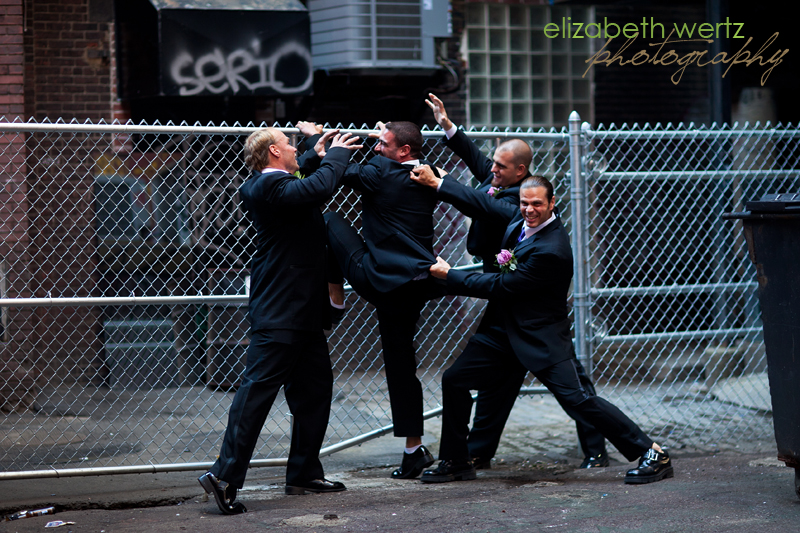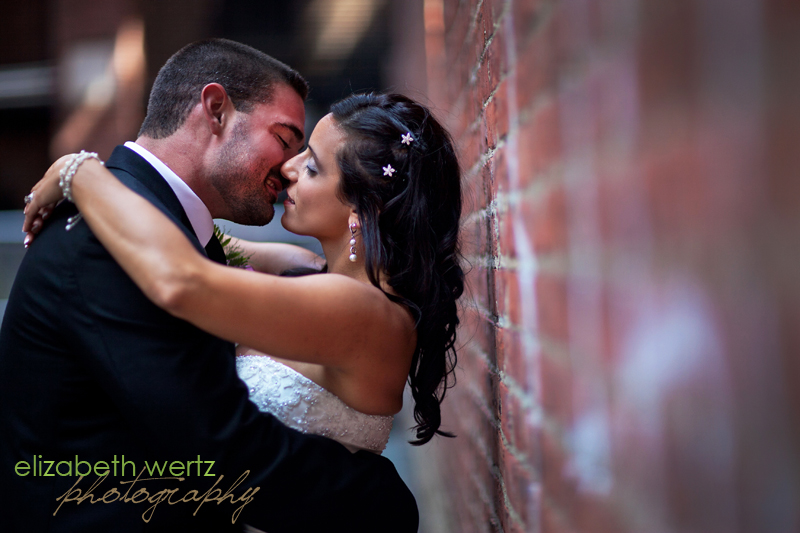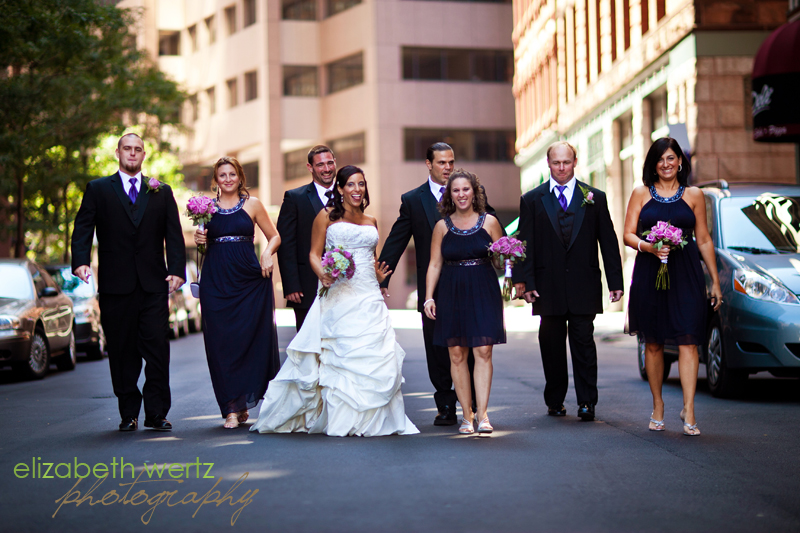 We were kicked out of this spot just moments later...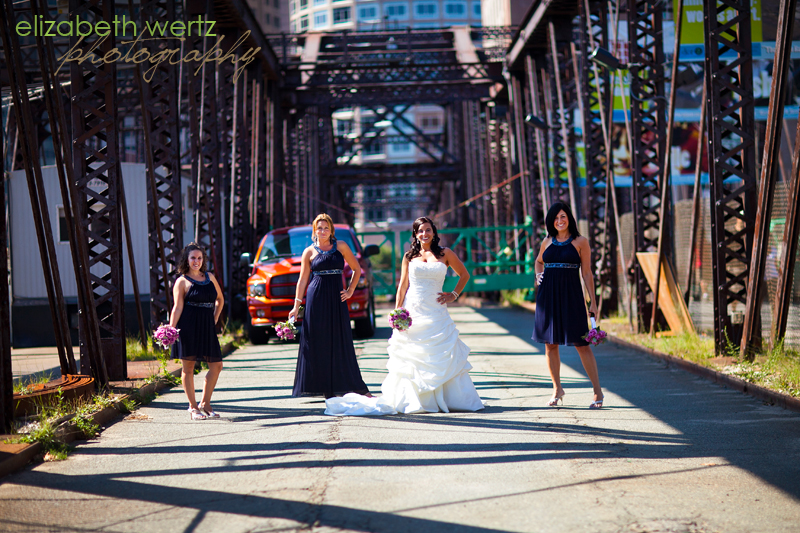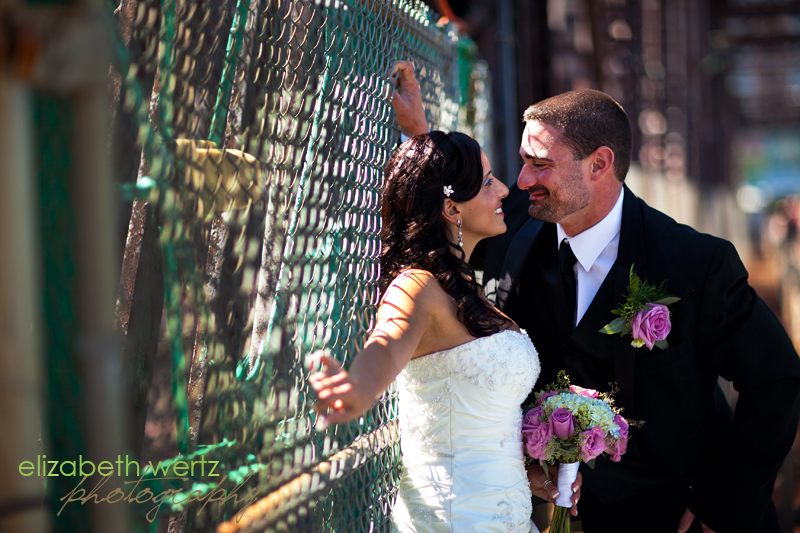 On the left, Michelle and her son Jake; on the right, the new family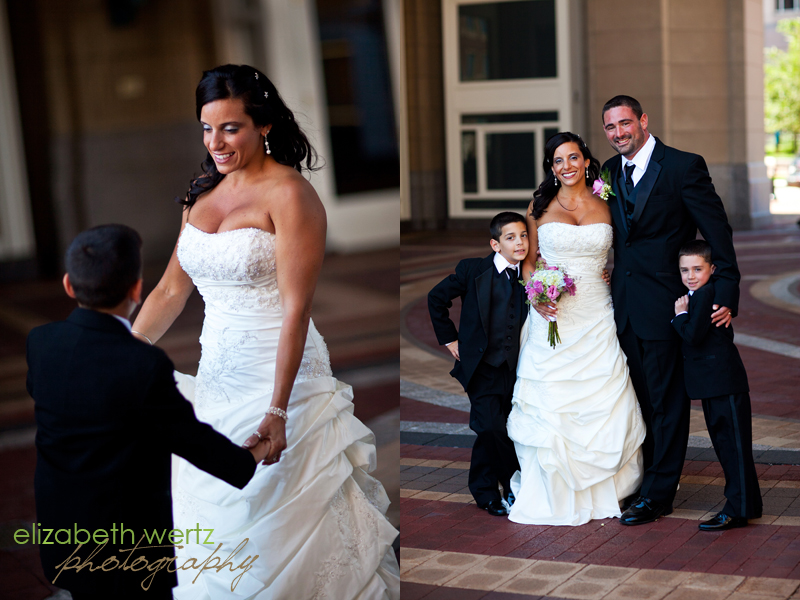 Little Jake walked his mother down the aisle.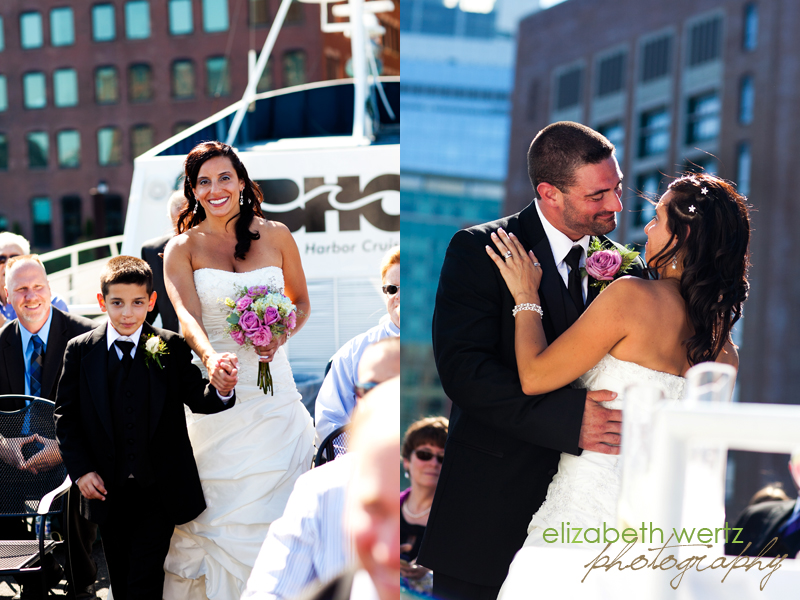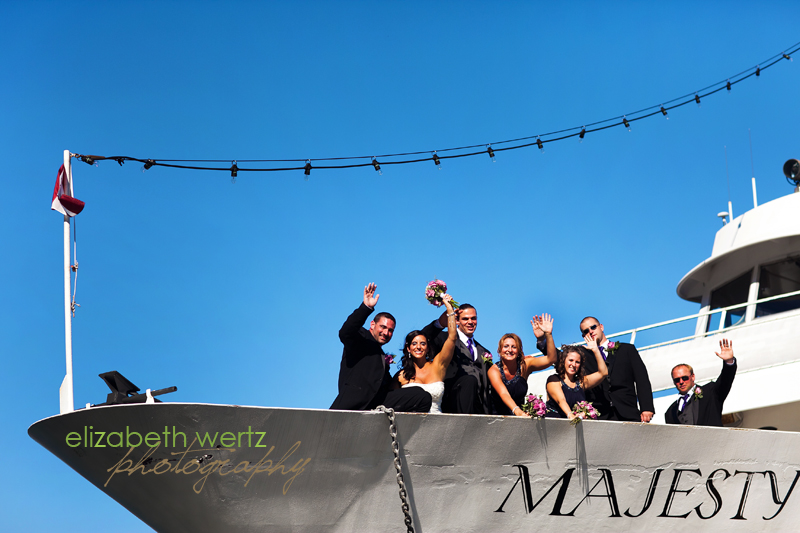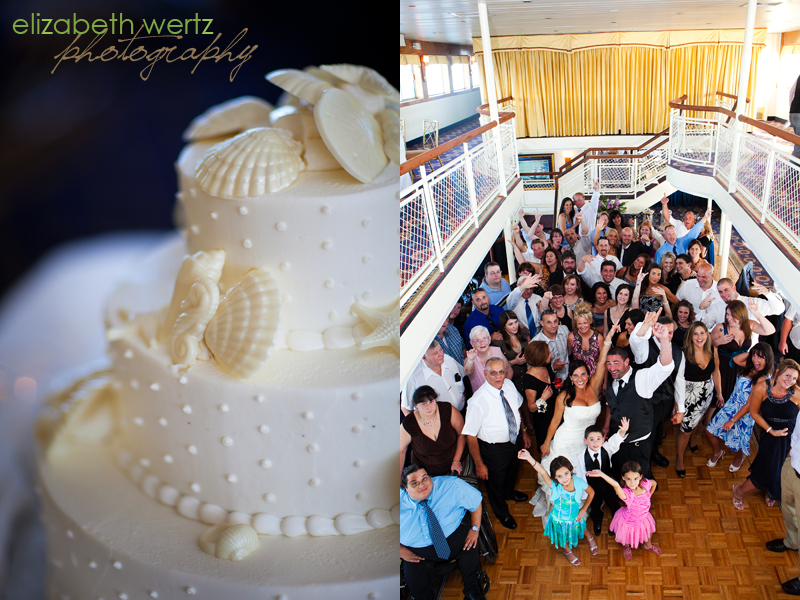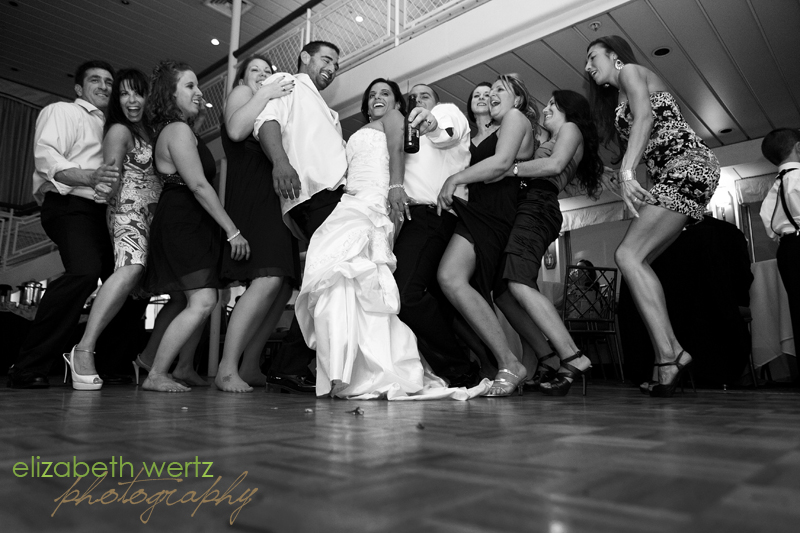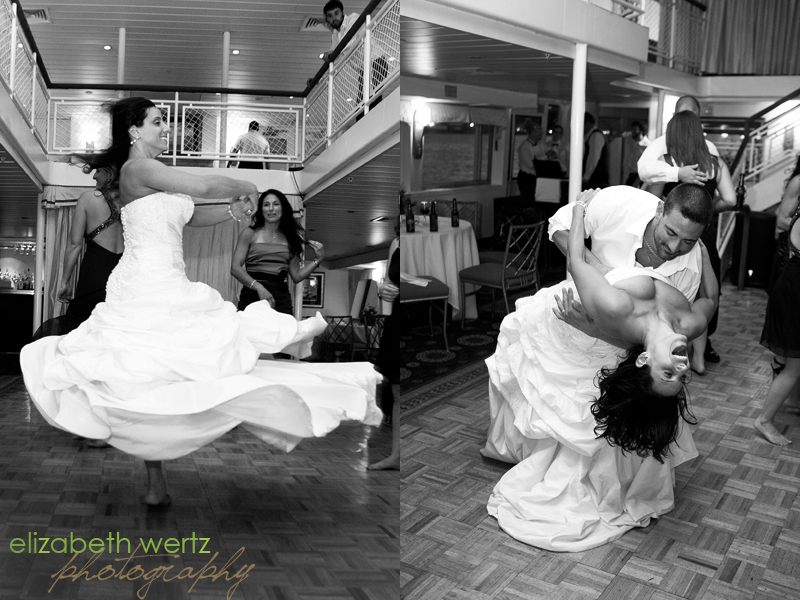 This was our view of our beautiful city as the boat headed back to port.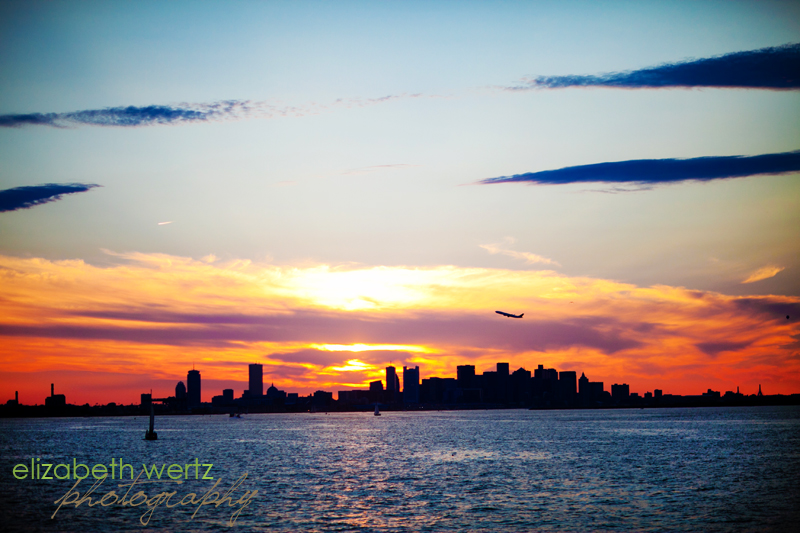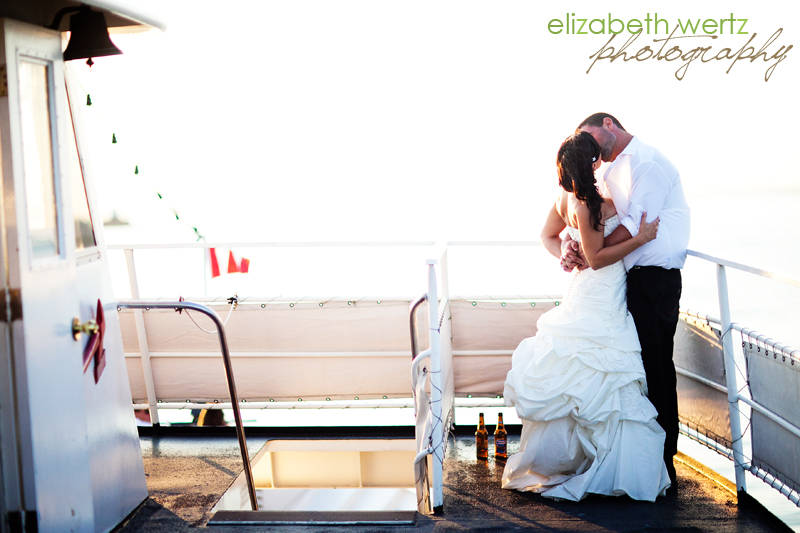 To see more, check out their slideshow (and be sure to turn up your volume to hear the song):