Romance is in the air today, as it is the much-anticipated wedding day of Kate and William. And in honor of the royal nuptials, I decided I must blog today (I've been slacking)...So I am going back a few months to post some snowy engagement shoots! The engagement session of Alicia and Ian is perfect for today since Ian is a dashing British lad, and his fair lass, though all-American, totally reminds me of the new Dutchess Kate (something I kept mentioning during their session, as it was the first time we had met). Ian and Alicia are a kind of nomadic pair: Ian hails from England, they met in Massachusetts, they currently reside in Southern California, though consider themselves offical residents of D.C. (where they are homeowners), and they will be tying the knot this summer in Connecticut--whew!
Alicia and Ian's wedding is going to be particularly significant for me because it will be the first time I have the pleasure of shooting at the location of my own nuptials! Matt and I were married at
St. Clements Castle
in Portland, CT, and Ian and Alicia's wedding will be the first time I have returned there since our wedding day...I adore Ian and Alicia, and I simply cannot wait to return to St. Clements and document their marriage. We met up on a snowy day just after Christmas, the day after one of the first snowstorms of many this past winter. And at least, here is the result...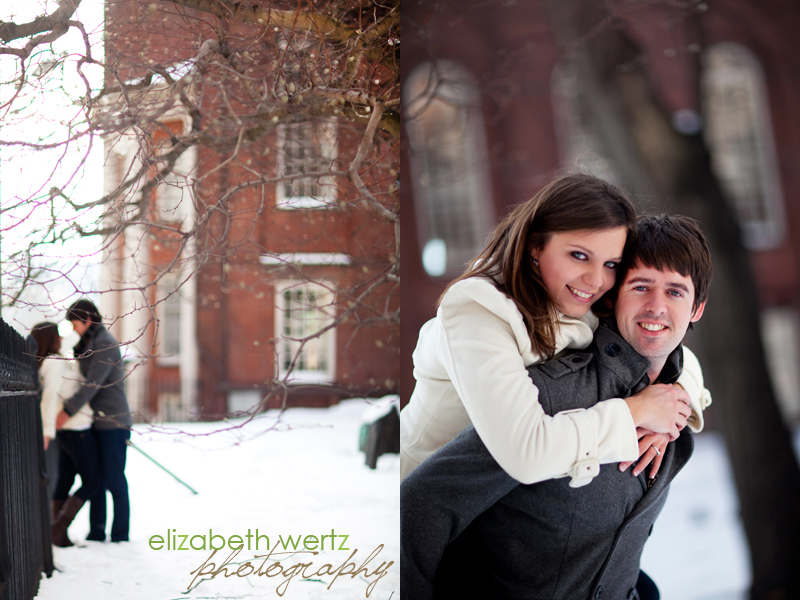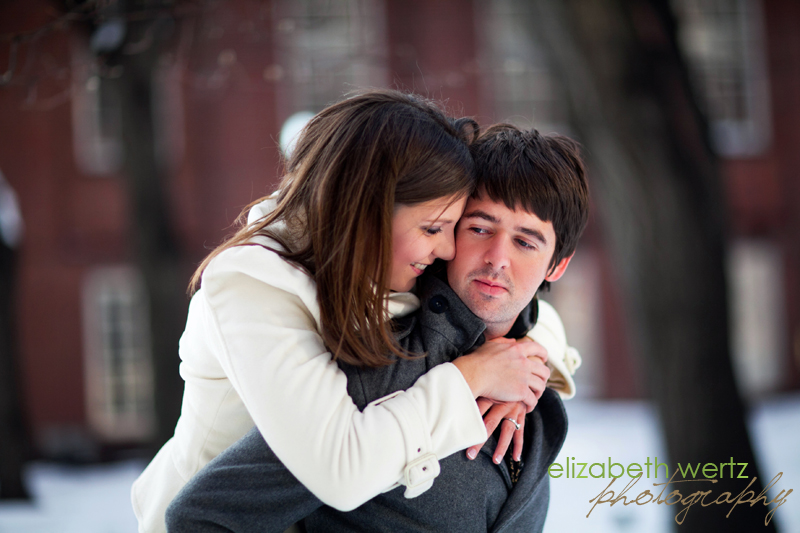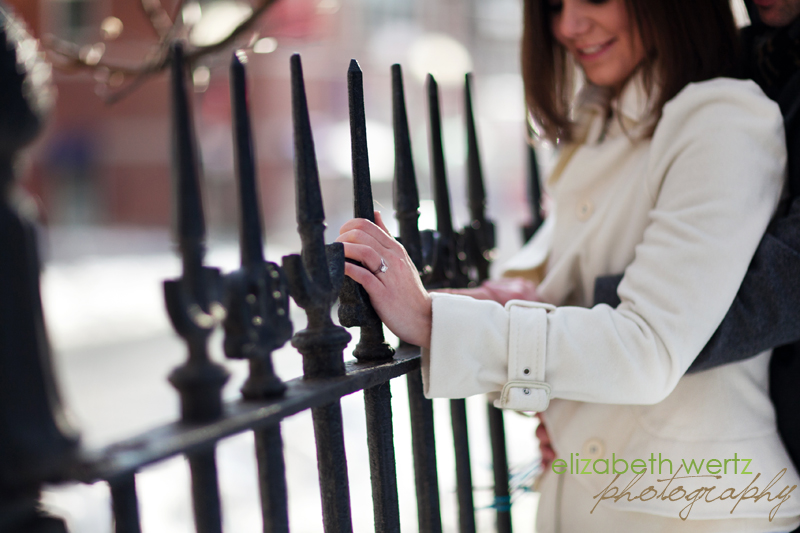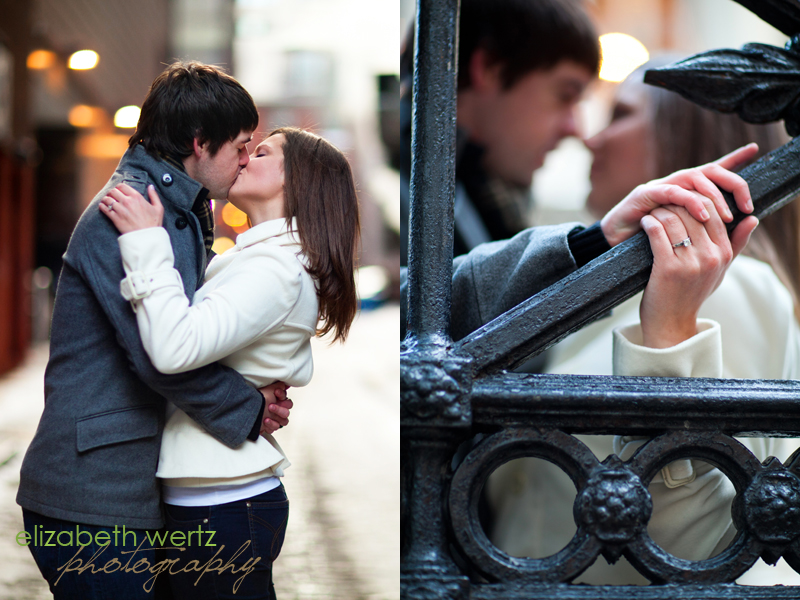 No engagement session is complete without some dance moves in an alley.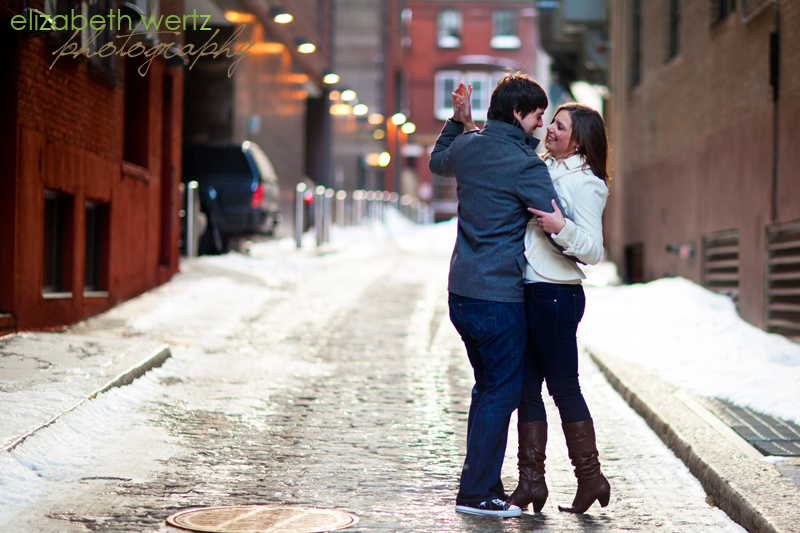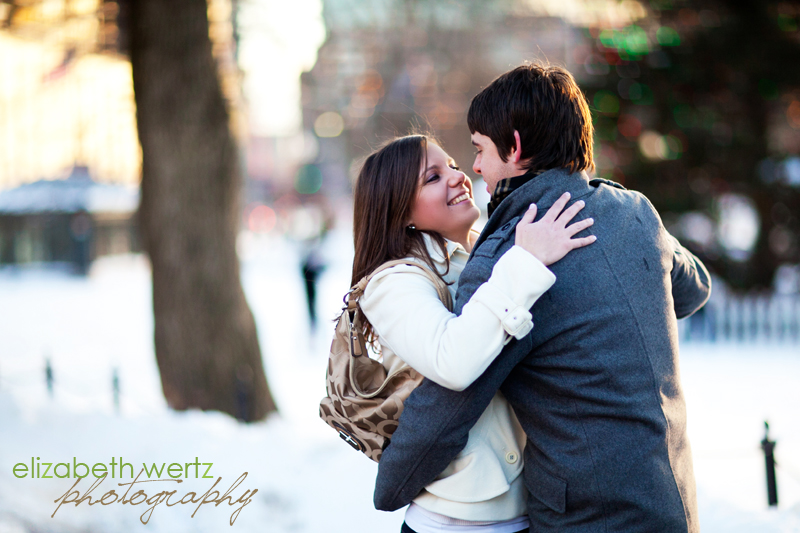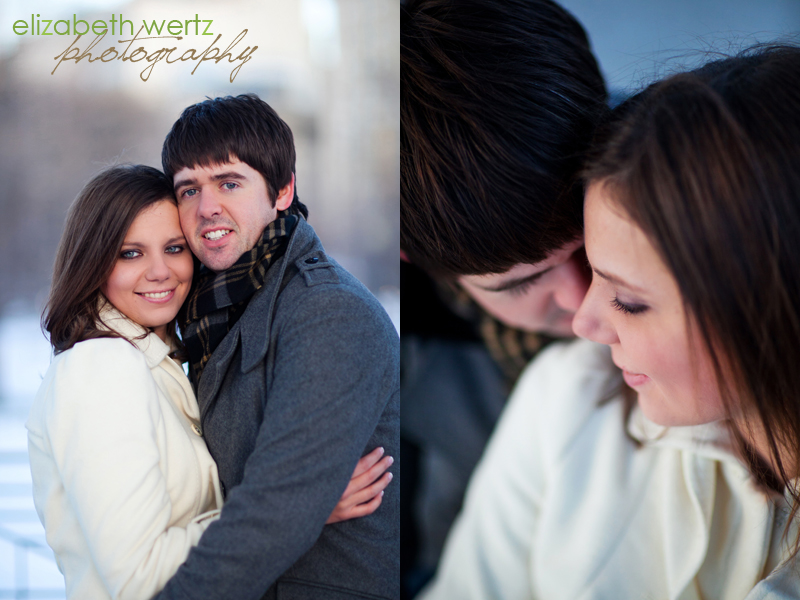 Look at her eyes. Amazing.