A few weeks ago I had the pleasure of doing a few more photos of twins Tyler and Ava, who are now 11 months old. They are now crawling up a storm, and keeping their wonderful mother (my dear friend Gretchen) very busy. And they couldn't be cuter! We had some girly fun with Ava, dressing her in a blue tutu and feather headband--she absolutely loved it, which was so adorable because with two brothers, she doesn't get to be all girlied up very often! Tyler was very busy, and not easy to reel in for a photo--but once those round, deep eyes fixed on me, I was smitten! Oh, and I should mention the behind the scenes--or I should say, right up IN the scenes shots, involving my own little ladies, who were "assisting" with the shoot....I was trying to shoot the babies amidst a whirlwind of big kids romping around, and in the case of my little ladies, sometimes busting right into the shot. On the other hand, big brother Cole had lots of interest in playing, and little interest in the camera (which is why you don't see him here). Viola was dressed as first a Native American, and then a tutu'd butterfly...and Maeve's choice of attire was a polka dot bathrobe. On the fashion front, my girls like to keep it interesting.
Take a peek at the pair of adorableness known as Tyler and Ava!
Little Ava, all dolled up!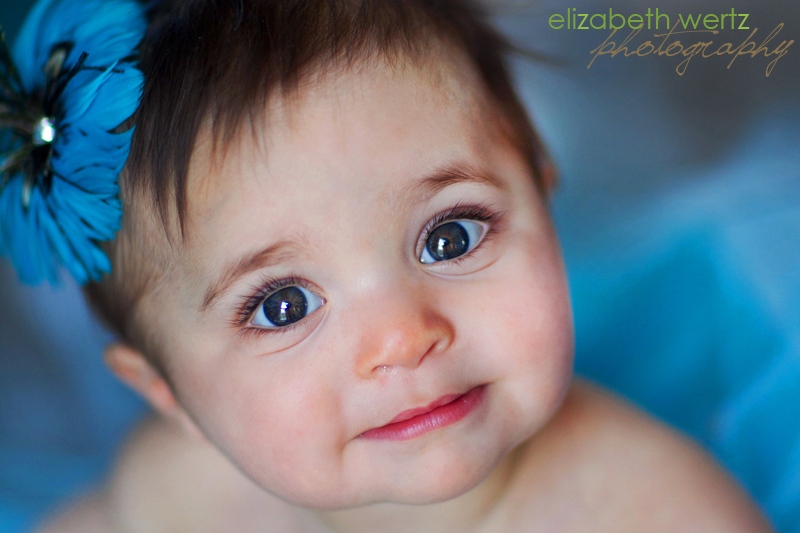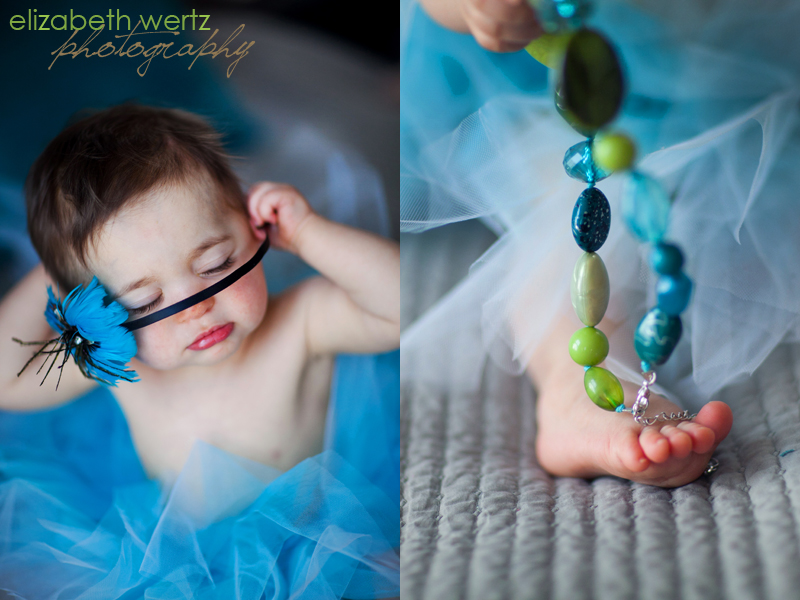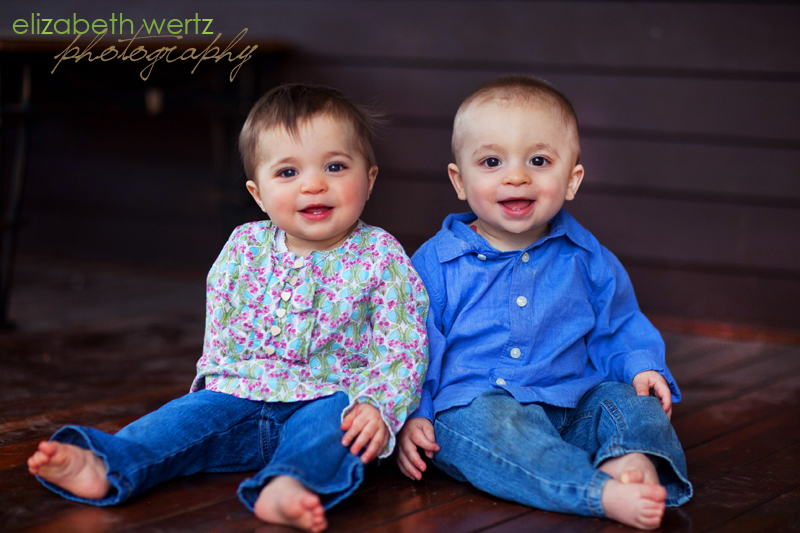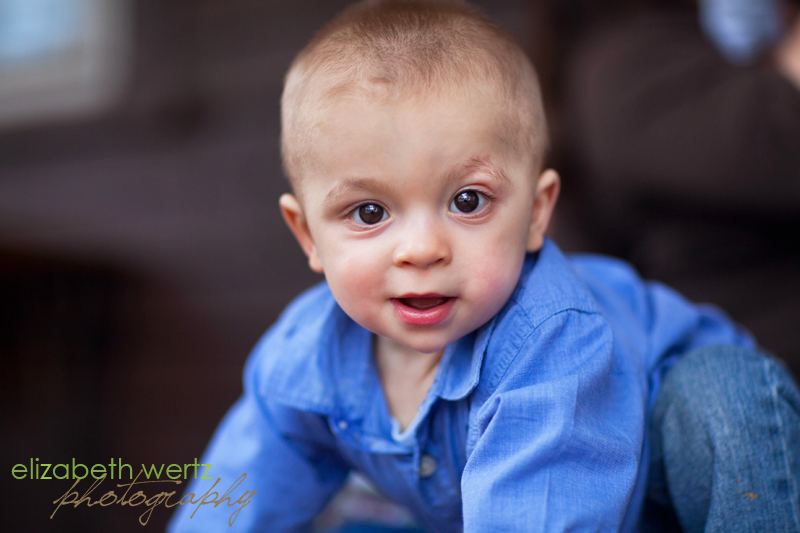 The proud mama with her babies...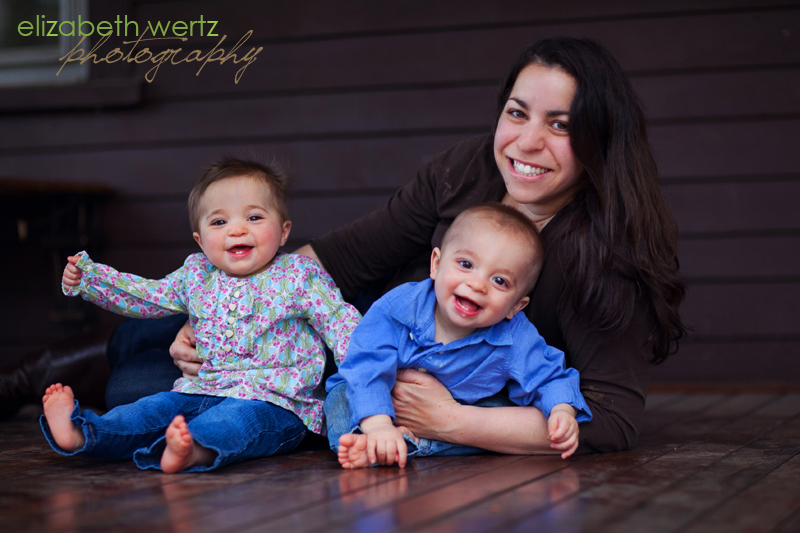 My little butterfly.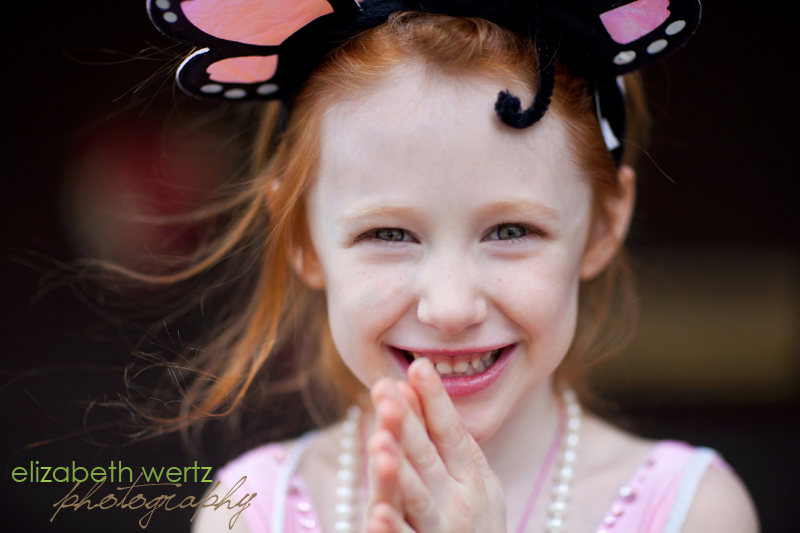 Maeve infultrating "the set" during Ava's tutu moment.