I went to Charlestown to meet sweet baby Reed when he was only two weeks old. But you wouldn't guess it; he was so alert and curious, definitely not the average newborn enveloped in a sleepy fog! Despite his initial eagnerness, he soon lost his interest in modeling--but even when crying he had the most perfect, precious little face, so couldn't help but keep in some of the "out-takes." Except for a few adorable minutes spent snoozing all snuggled in a blue knit blanket, little Reed valiently fought off sleep until after I left for the evening. I loved watching his mother Erin looking at him (he looks SO much like her!), and I enjoyed being in their warm, sunny home, as the evening light streamed in to Reed's nautical nursery. Thank you, Erin, for allowing me to come into your home, move furniture around, and jostle your little fella for a couple hours. I hope that having snap shots of these early moments were worth the chaos!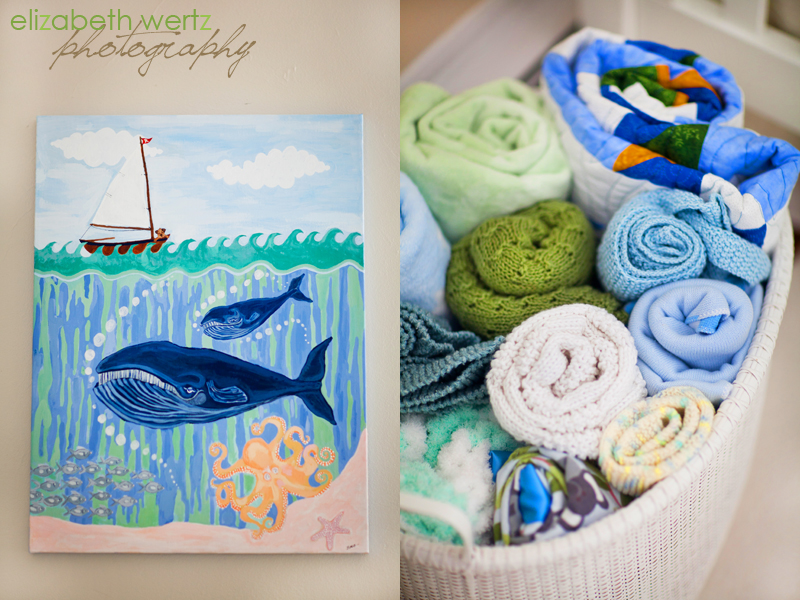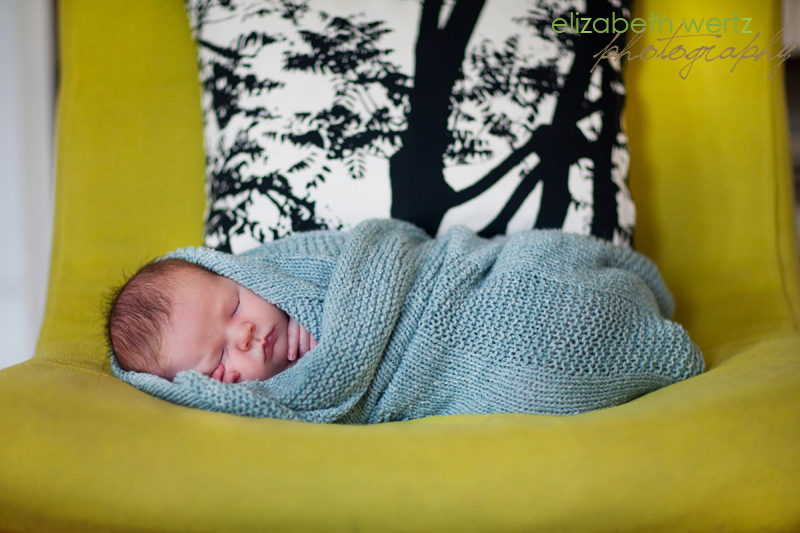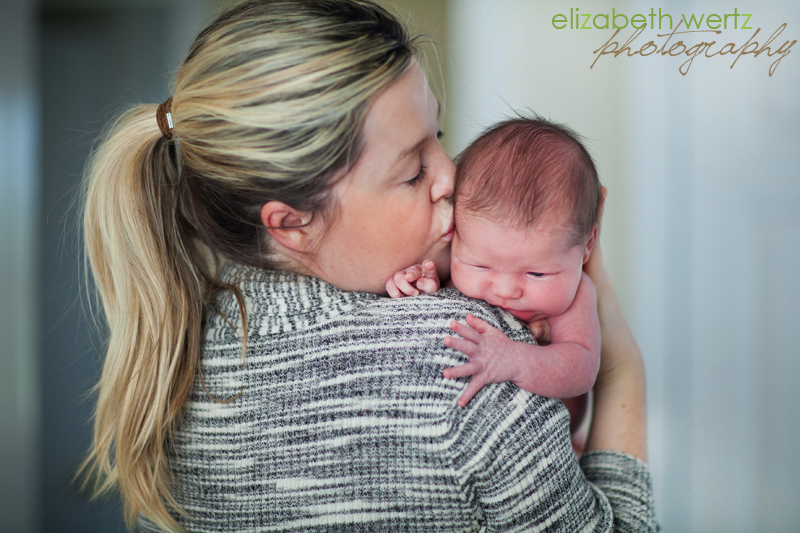 Little Reed was very aware of my presence--such an alert little guy!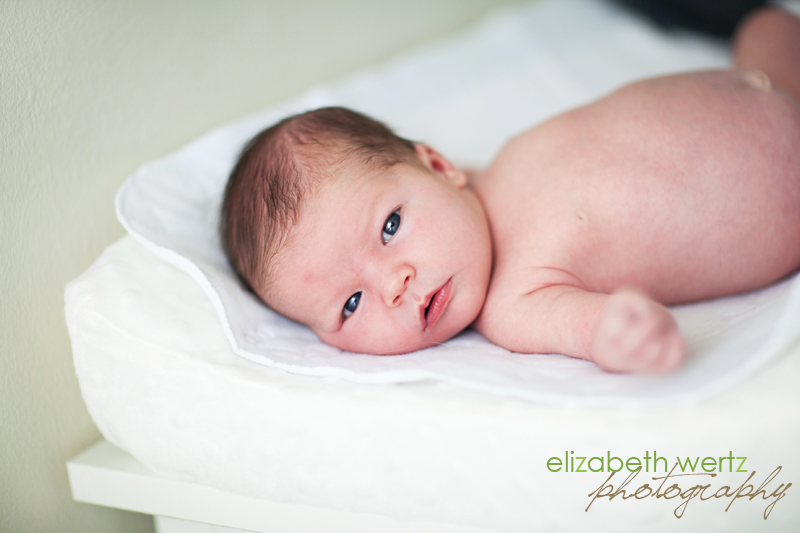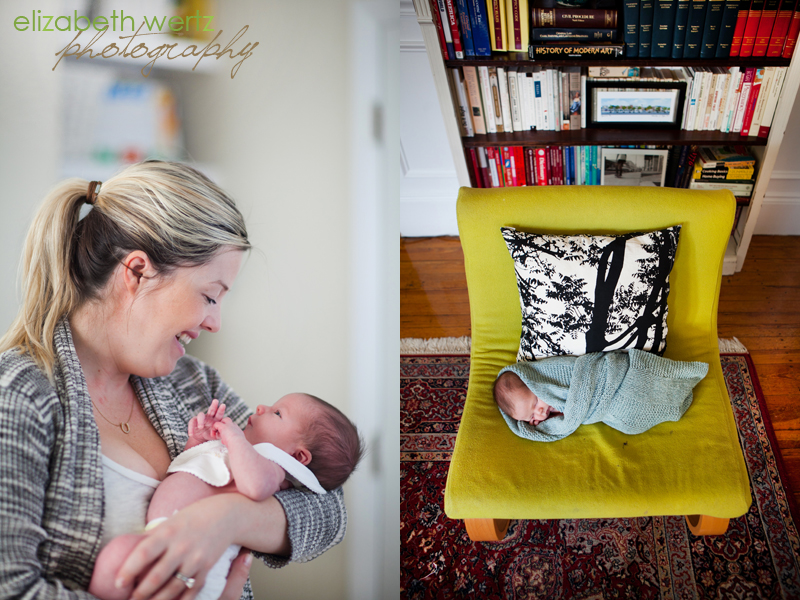 I couldn't help myself, I had to plop him down in the bin of rolled blankets.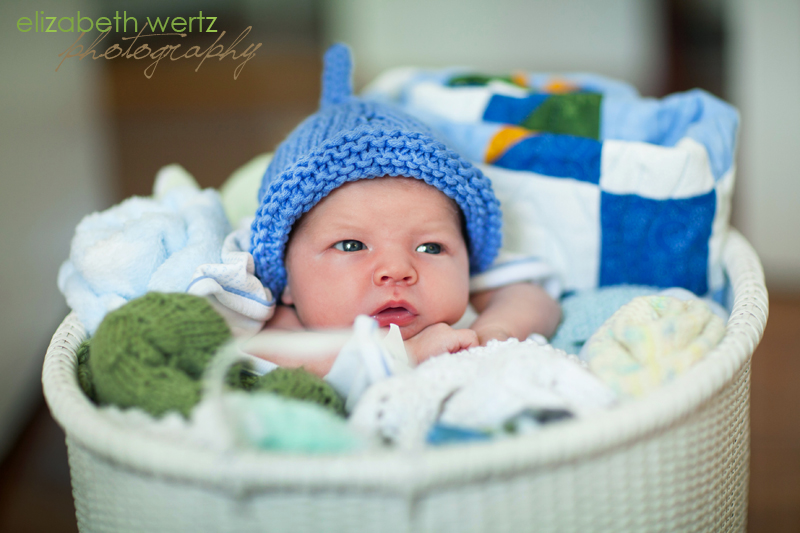 On the left, an interested onlooker; on the right, the new little family...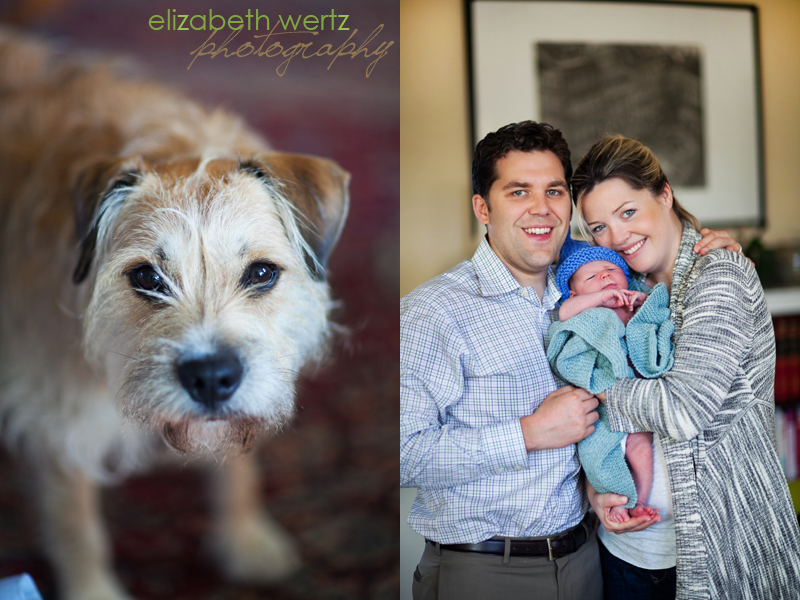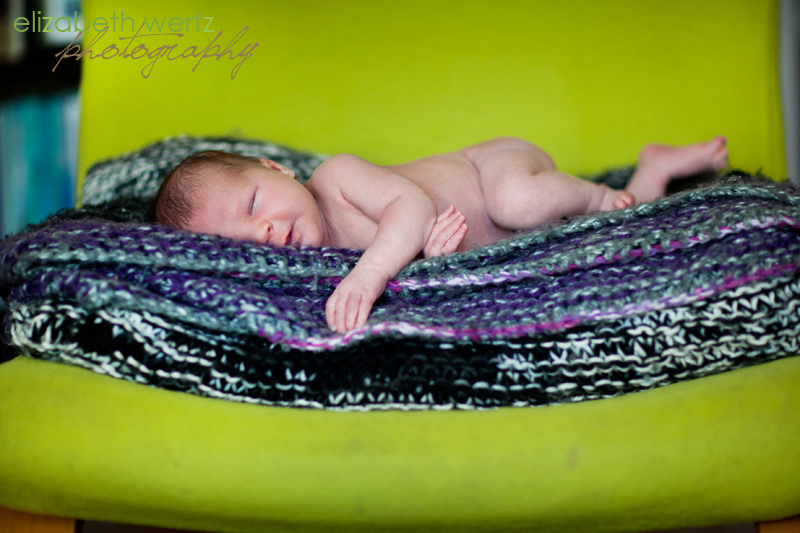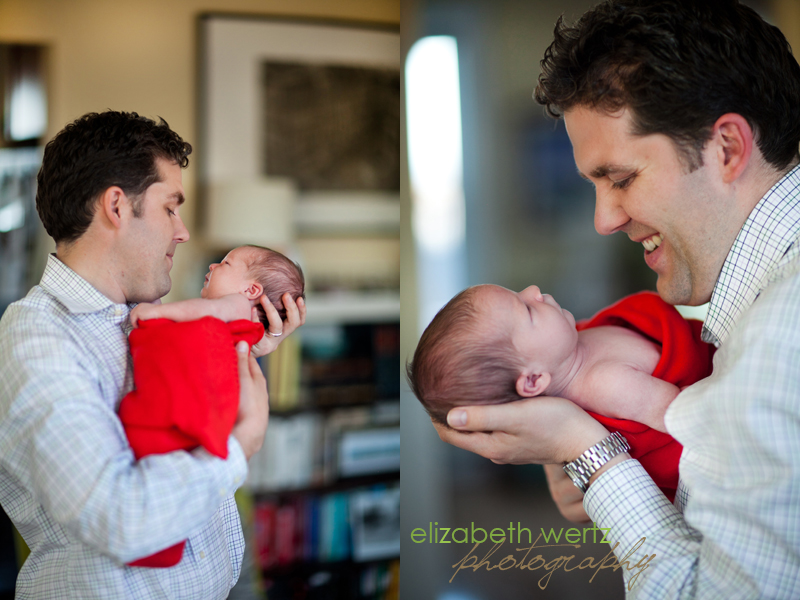 Awww look at that face. Even when crying he is adorable!