Okay, so this post is a little out of control. My new nieces are just so precious, I couldn't narrow the photos down, so here are a zillion images featuring little Sheridan and Samantha in all of their teensy-tiny sweetness. In the girls' third week of life, Brooke and Chris made the journey from NYC so that the babies could meet their Boston side of the family. They stayed with us and it was a baby-girl fest--and I loved every minute of it. Take a look at them in all their wee wonderfulness!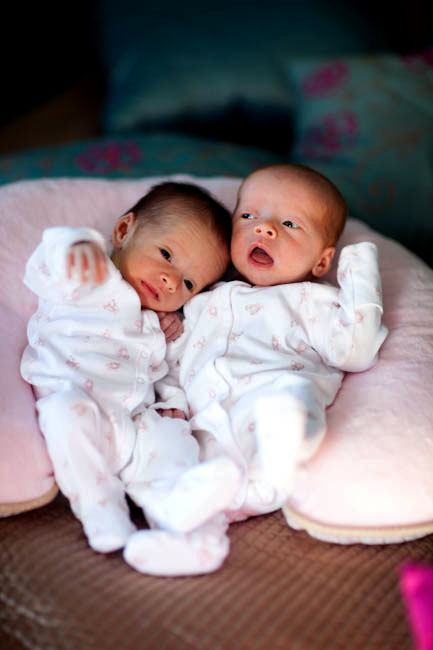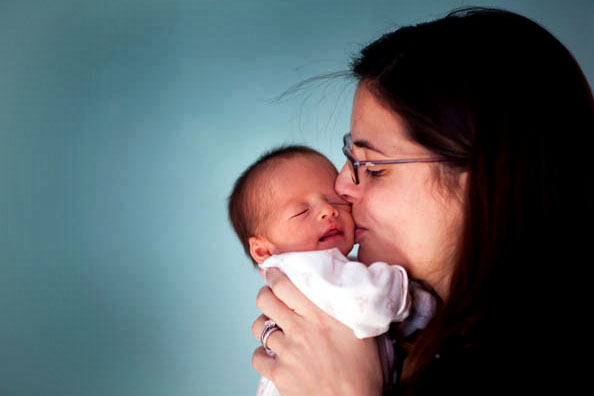 I love the contrast of the girls' hair color...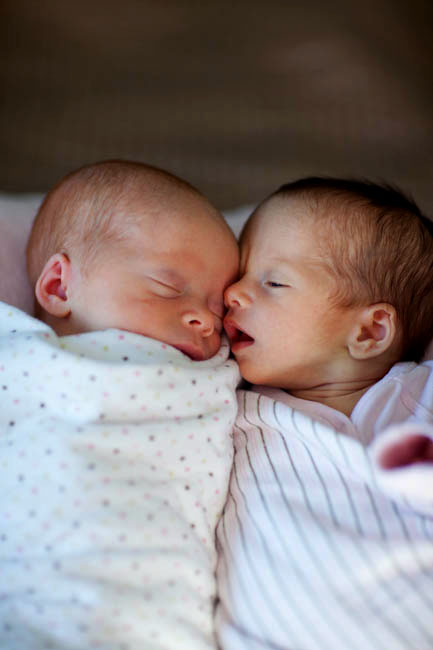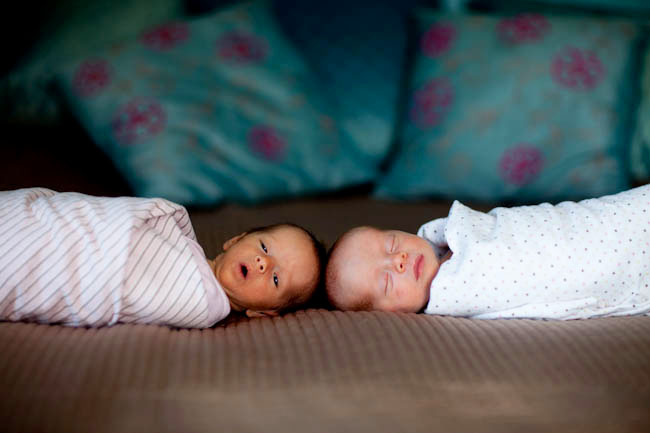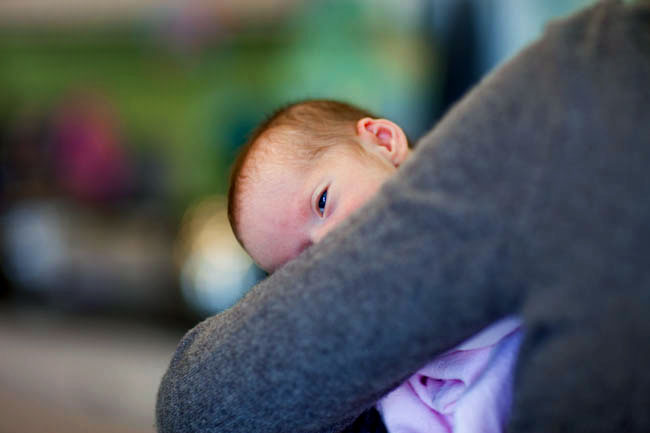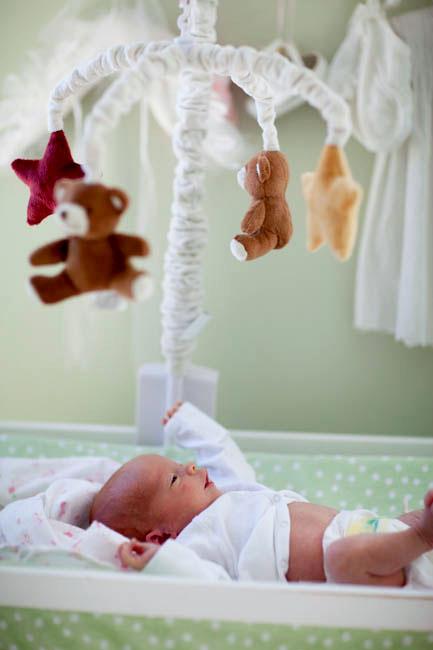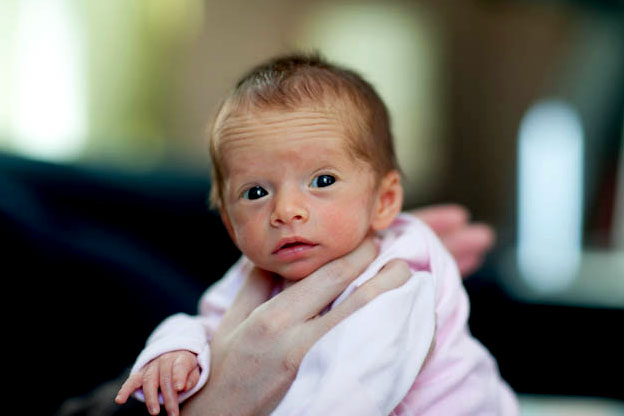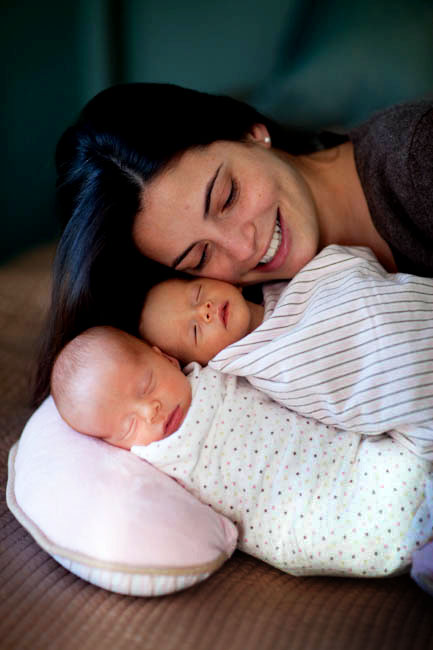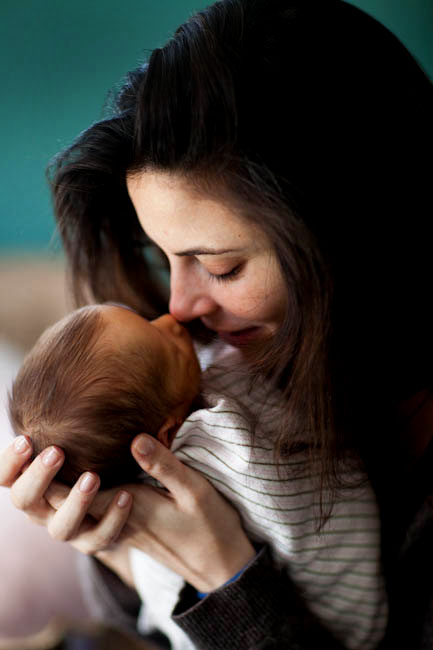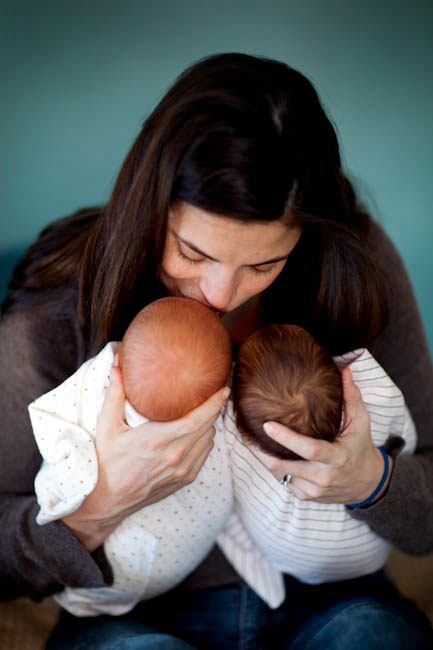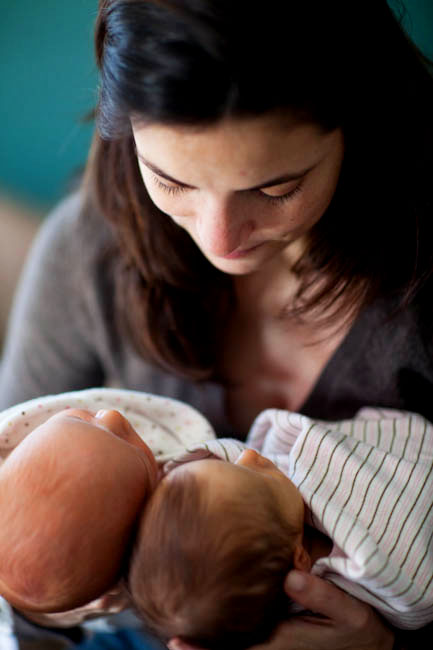 Between us, we have four girls under three--and three of them are redheads!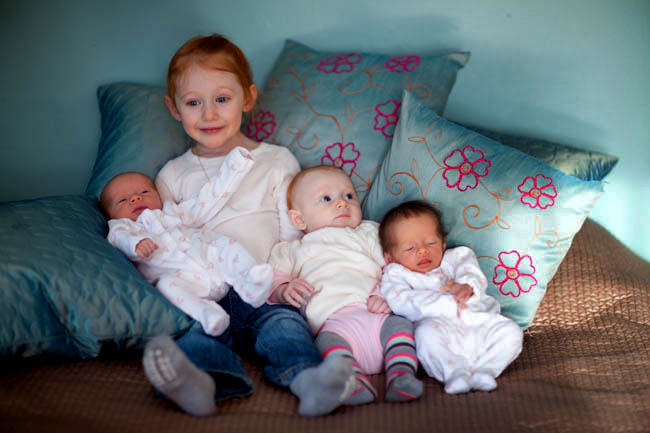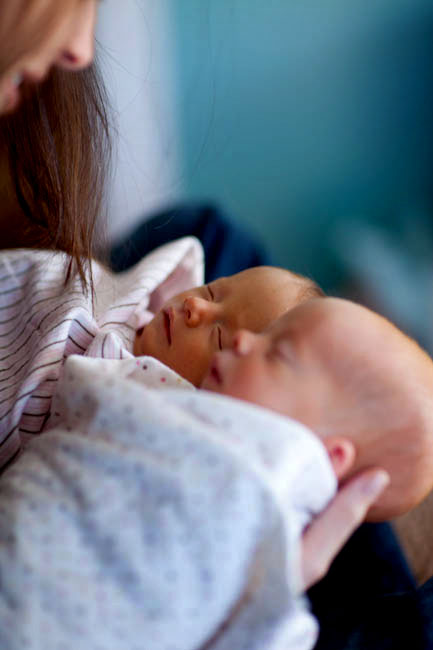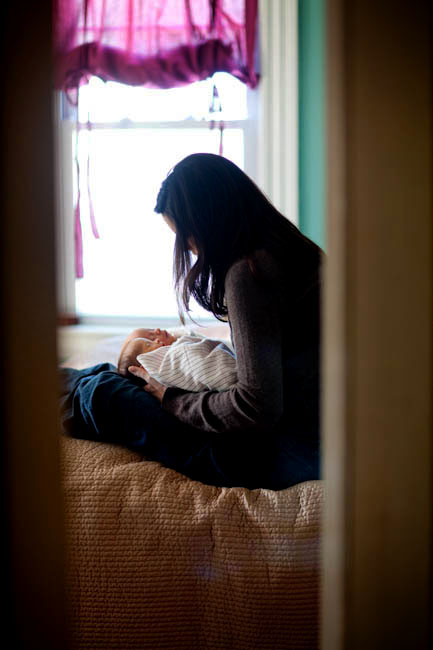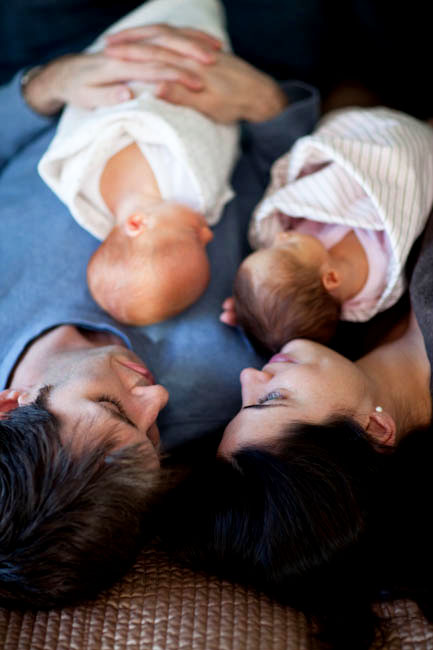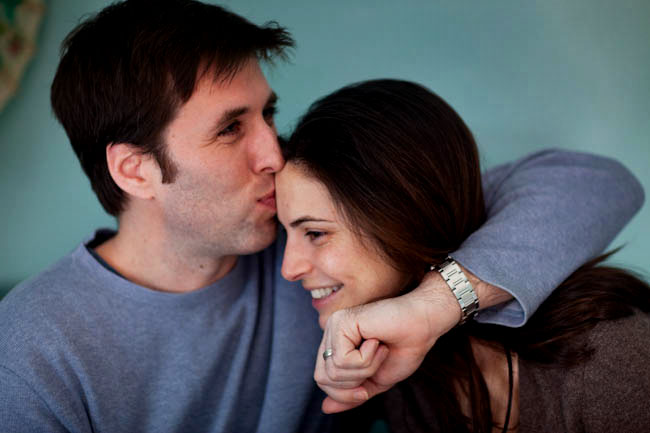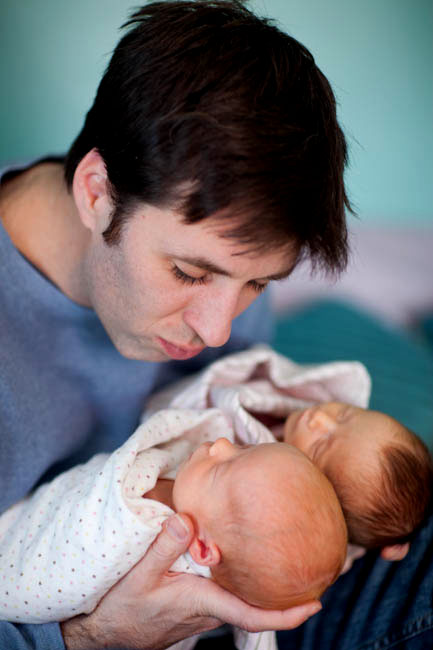 Such adoring parents.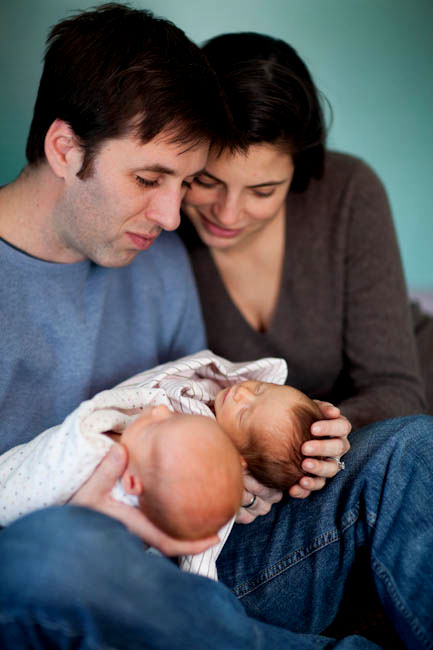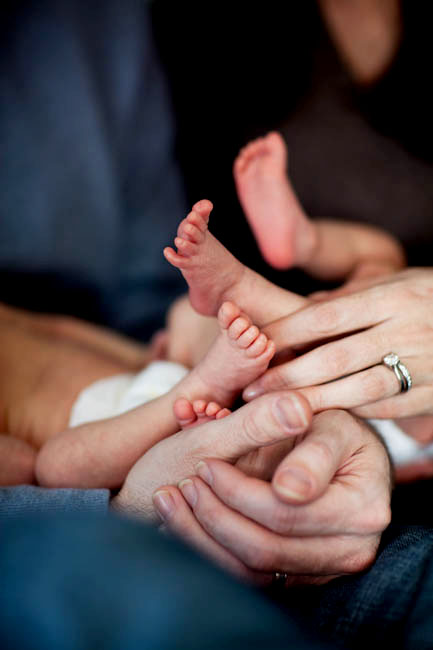 You can't tell exactly, but Sheridan's is the foot on the left and Samantha's is on the right.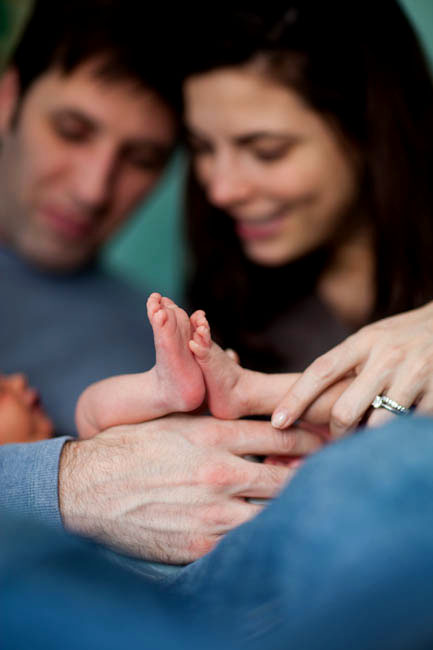 Gorgeous in green.