We had little Maeve baptised over a month ago, and I am finally putting up some images (and a slideshow, check it out below). Poor little Maeve, her Mommy is so busy with work and moving, she gets her blog post a month later (luckily, she forgives me, and is, in fact, babbling and bouncing and squirming in my arms right now). It's amazing what this month has held for her; she had only just learned to sit without support at the baptism, and now just a month later, she is right on the verge of crawling. This morning she actually "crawled" a step or two forward. Her baptism was special because her godparents, Uncle Chris and Aunt Brooke, came all the way from New York to attend--and they brought her baby cousins, Samantha and Sheridan. We kept the baptism small and cozy, but in the Wertz family, that still means a party! All of her aunts and uncles on the Wertz side made an appearance, and we even got a girl cousins photo, with all nine granddaughters (plus Arianna, my neice Kim's daughter). It was such a lovely day for Maeve; she was the sweetest little angel in her white gown, and she was on her best behavior during the ceremony, looking up at the priest in wonder and curiosity as he poured the water. I love you to pieces, my sweet and curious little angel. You will always be my baby, and I will never forget how wonderful it feels to hold you, how you nestle into the crook of my neck when I pick you up...and the feel of your soft, downy head against my cheek.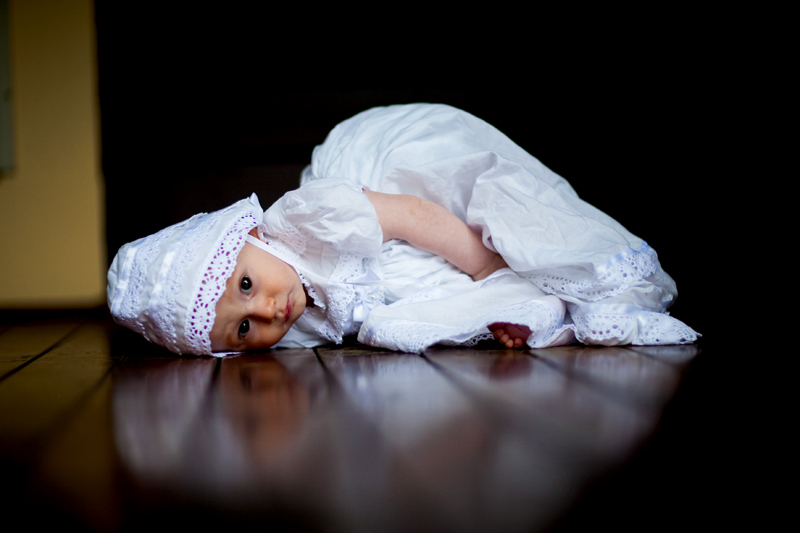 Had to include the rosary beads Aunt Kristin made for her.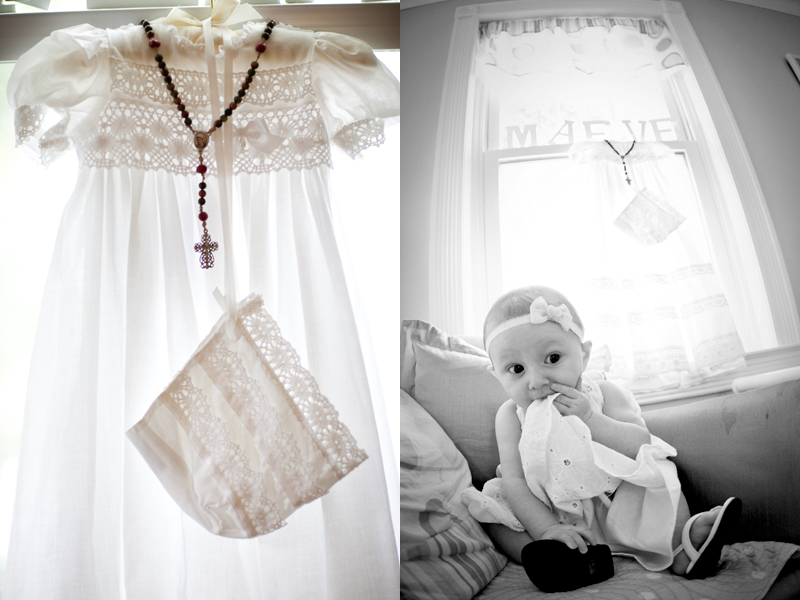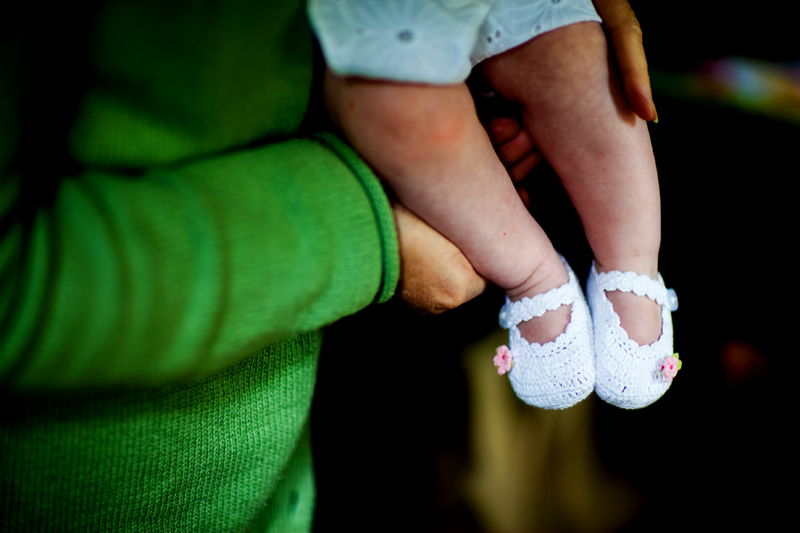 Gotta have some holy looking cupcakes (thanks mom)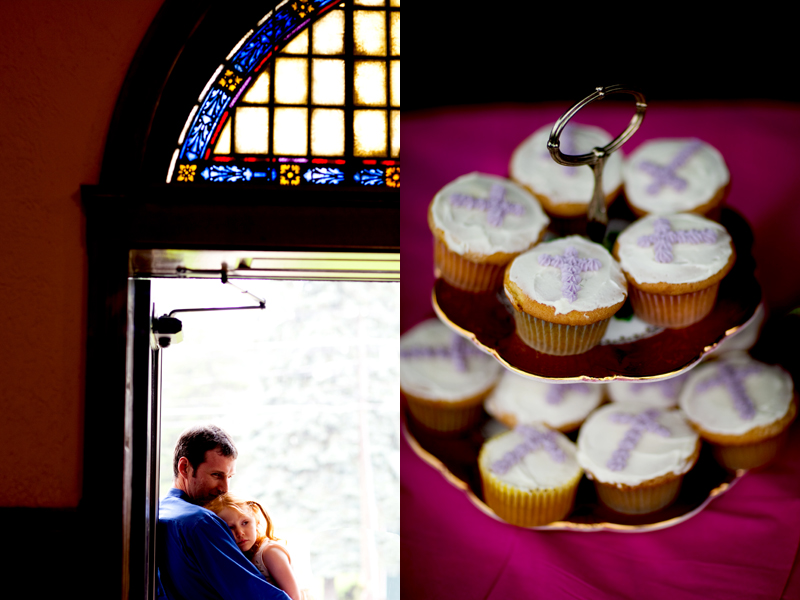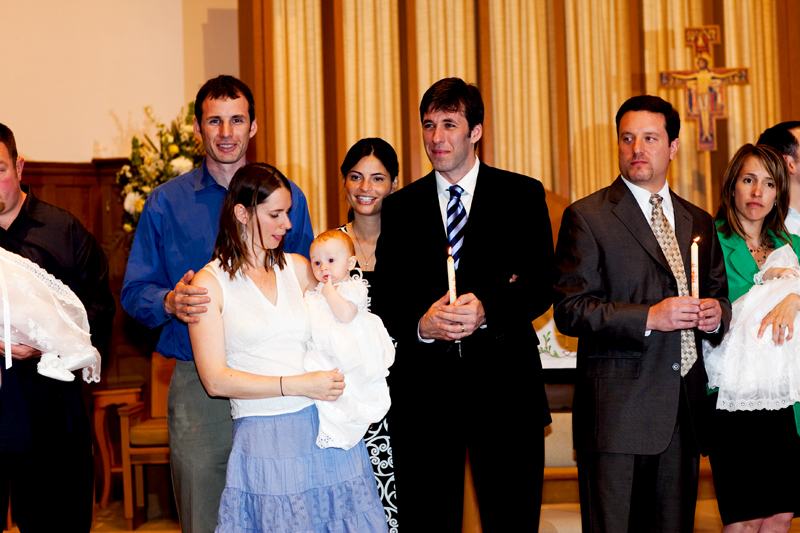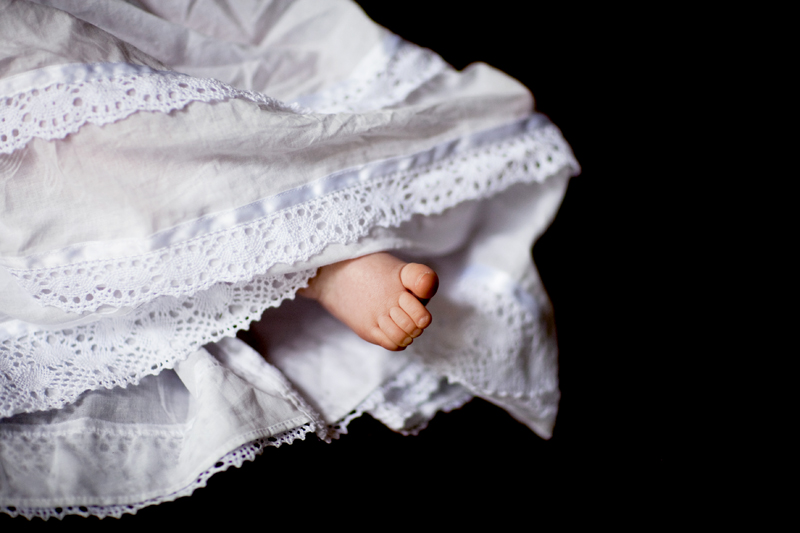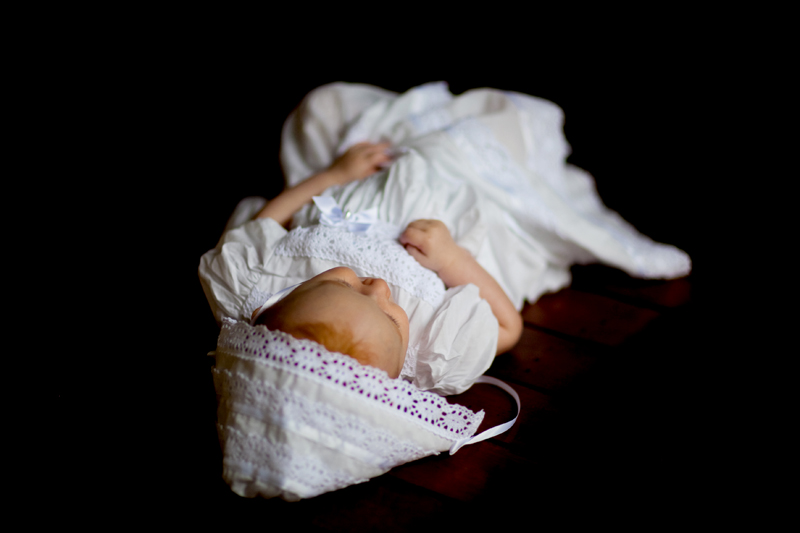 The slideshow is set to the song "Daughter" by Sean Forrest, a close friend of my brothers, and founder of Movin' With the Spirit, the mission in Haiti that my brother Sam is living right now (he and Kristin are living in Haiti, and will be there for over a year). It is a touching song, and so appropriate for this show, as it shows the faces of the many lovely Wertz daughters (their Papa would be so proud to see it)...