Appending to my last post, here are some of my favorite shots from Leah and Lance's wedding in Falmouth. Their energy and passion for life (and each other) is invigorating. They are both in the Coast Guard, and they left the church through a sword arch, and even had a Coast Guard boat drive-by. They all lined up along the deck and saluted the newlyweds--a really sweet moment. The day went beautifully, despite (or perhaps because of) Leah's assigning the term "groomzilla" to Lance. He was the planner extraordaire, complete with strict orders, lists, schedules, and all around military precision. I love a groom who is into the planning! And it all paid off; everything went without a hitch,
and
it was one of the only sunny days we've had in the last month--how lucky. My friend Tara, a.k.a. my lovely "Vanna" assisted me and captured some amazing shots; it's fabulous to have her perspective. L & L, I wish you a lifetime of the same fun, adventure, and passion that just exudes from you now!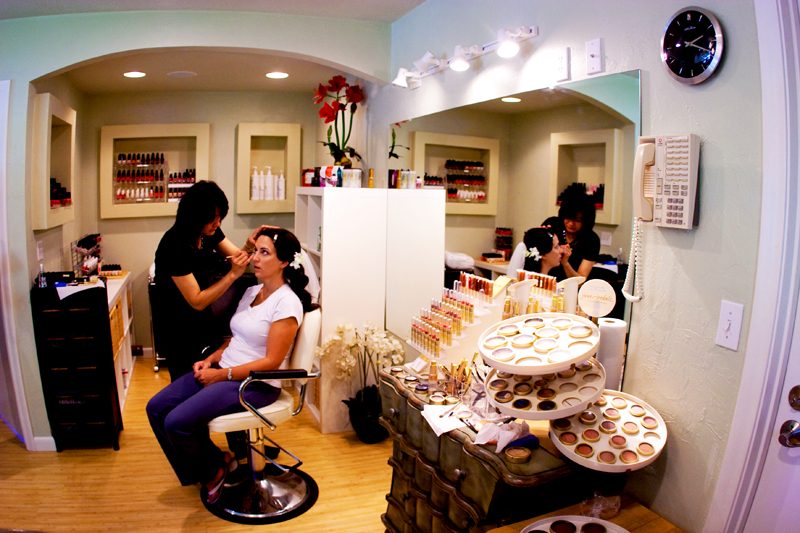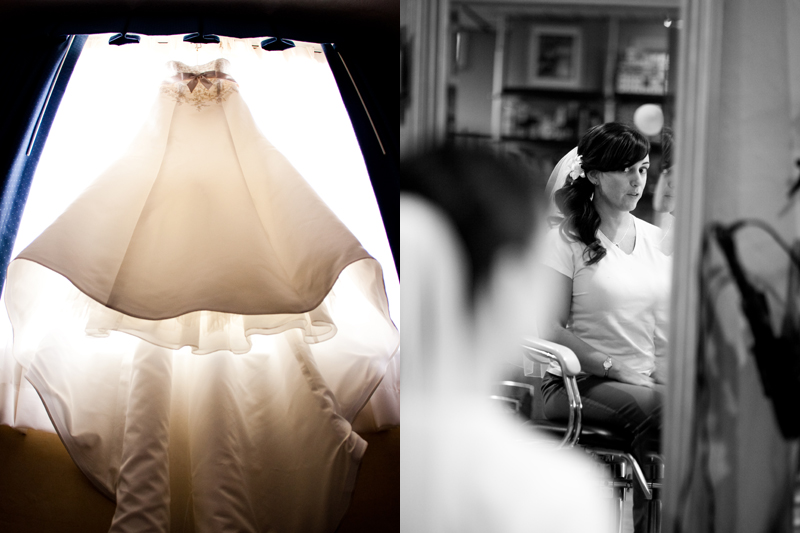 I love the side-swept hair...and flowers, my favorite!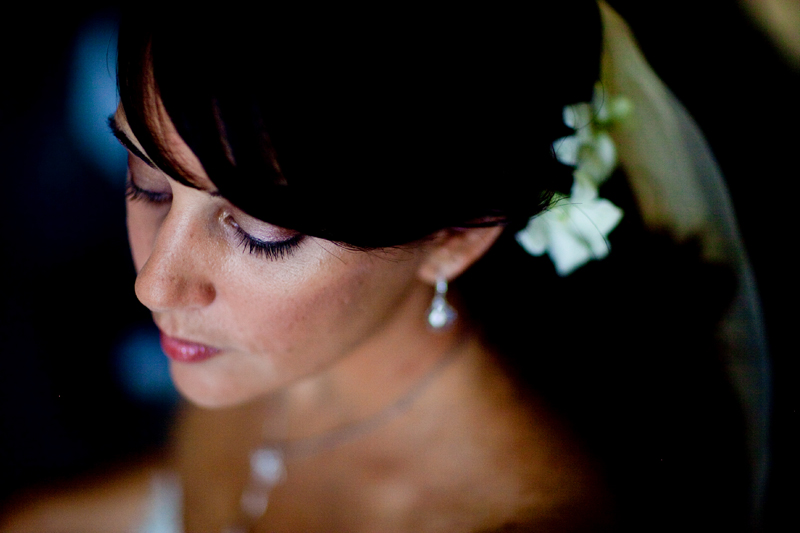 The shot on the right is by Tara--stunning.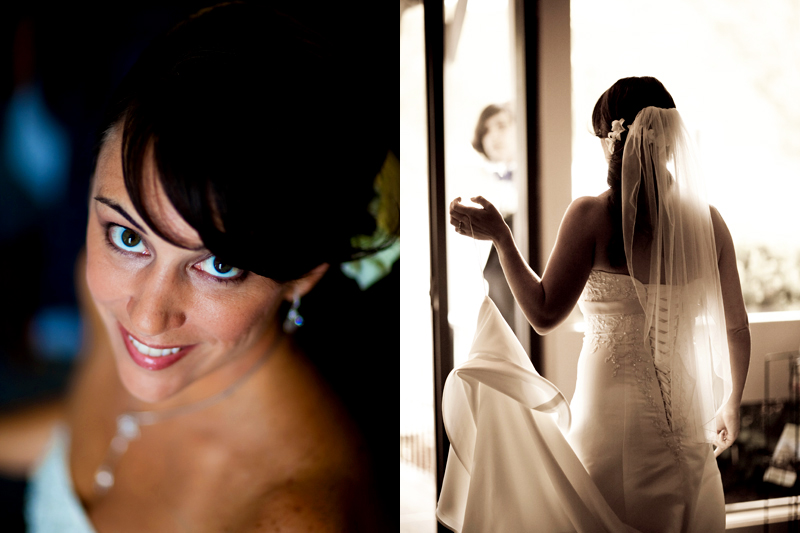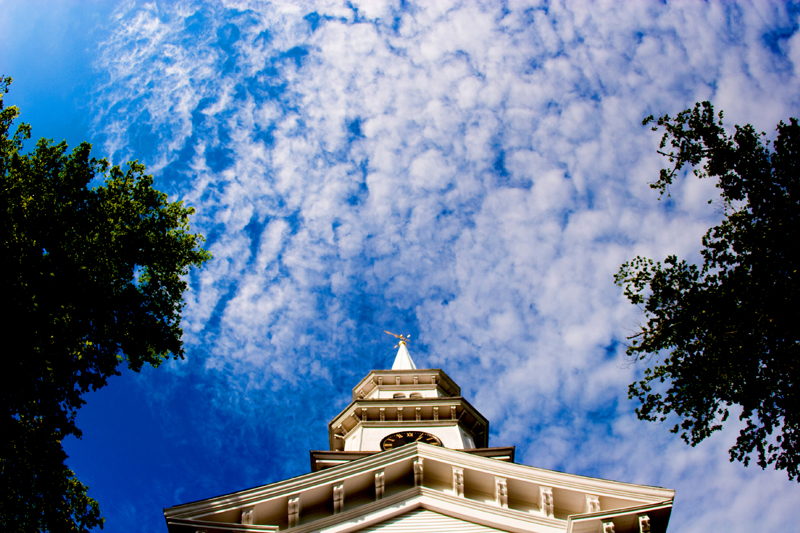 The First Congregational Church in charming Falmouth center.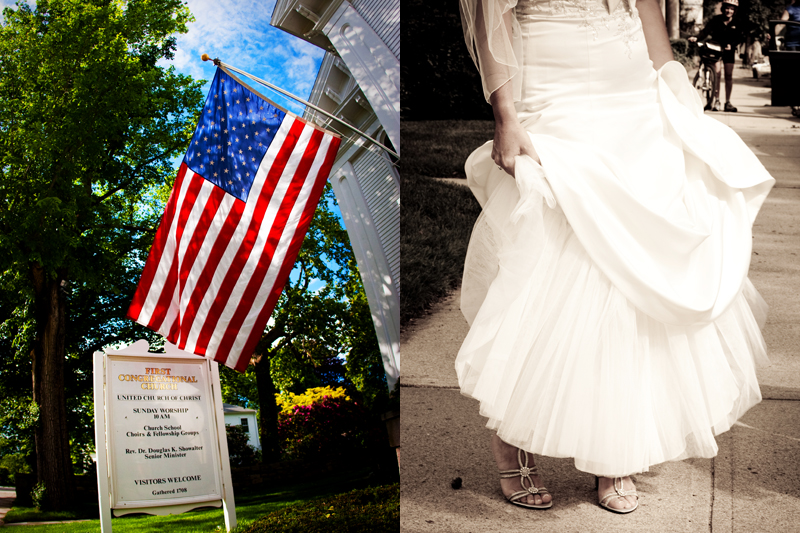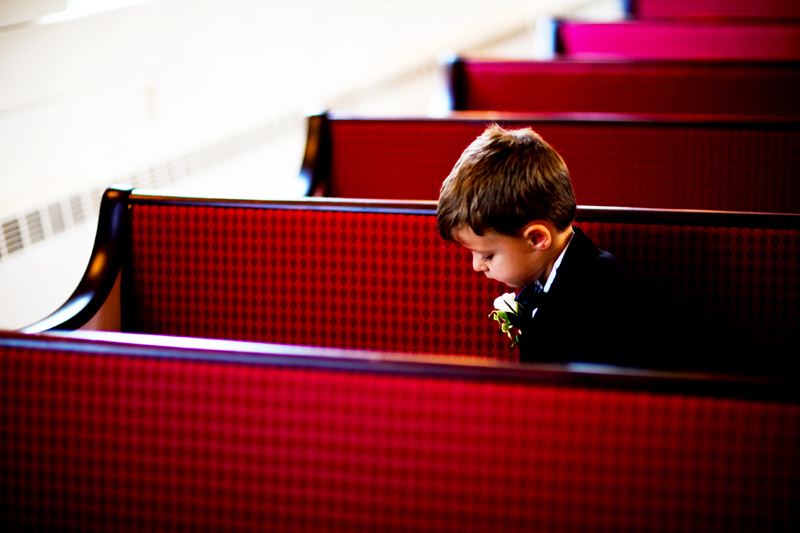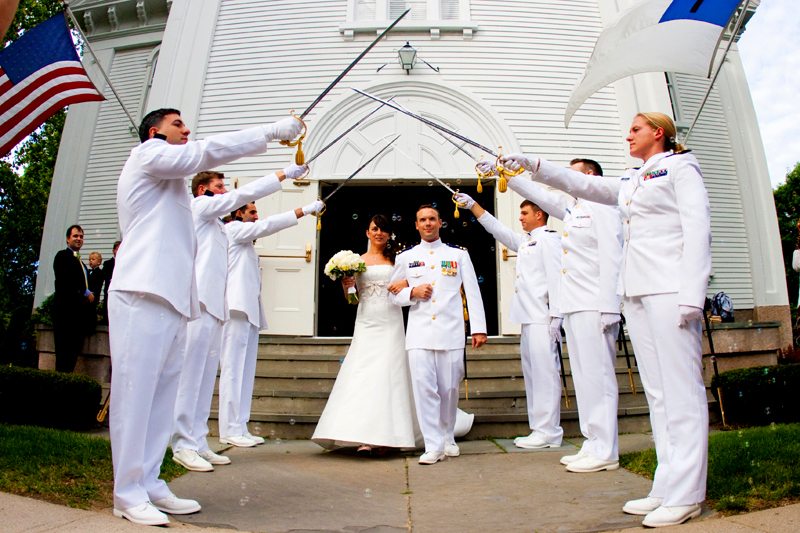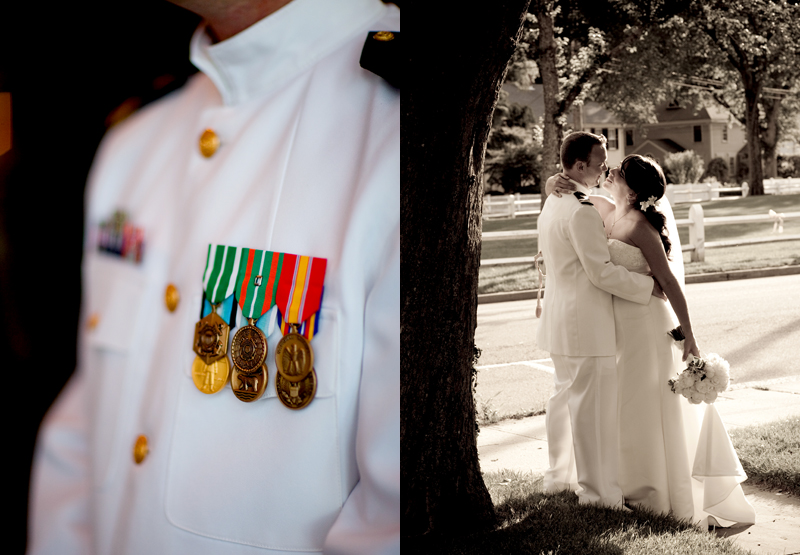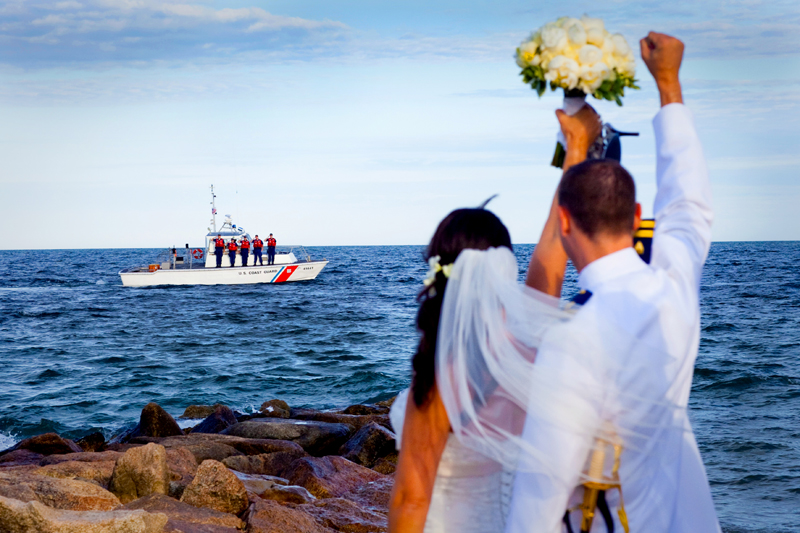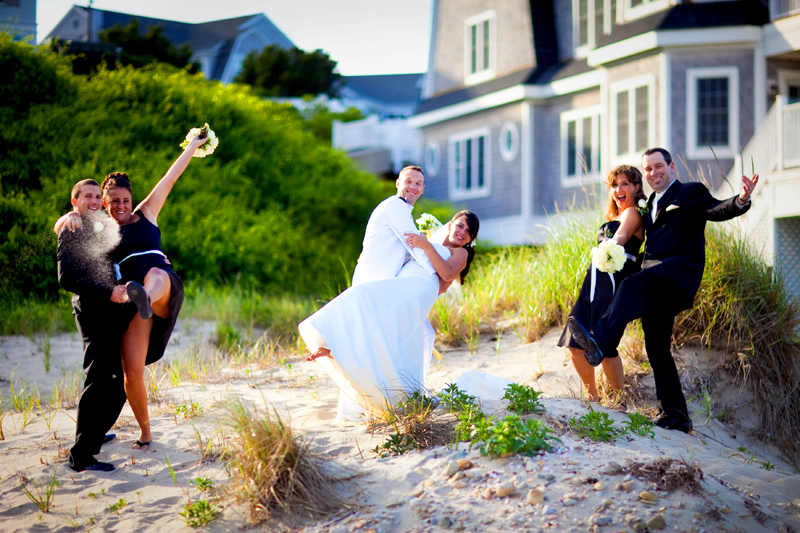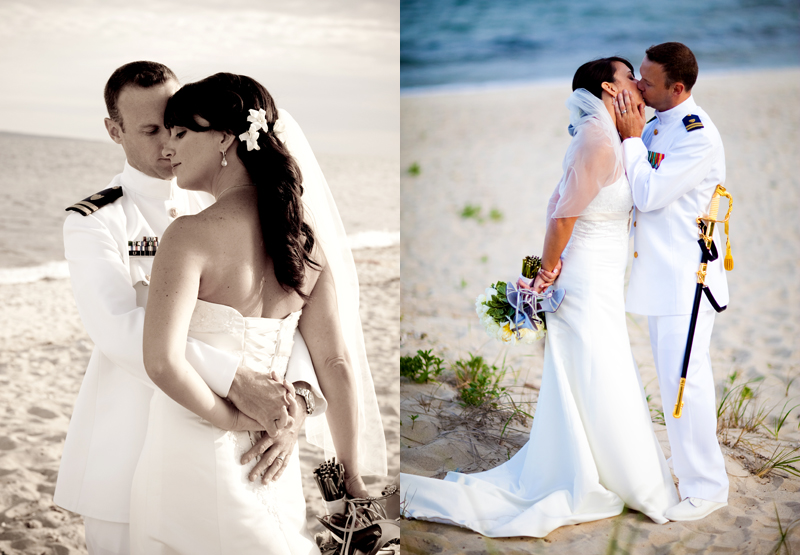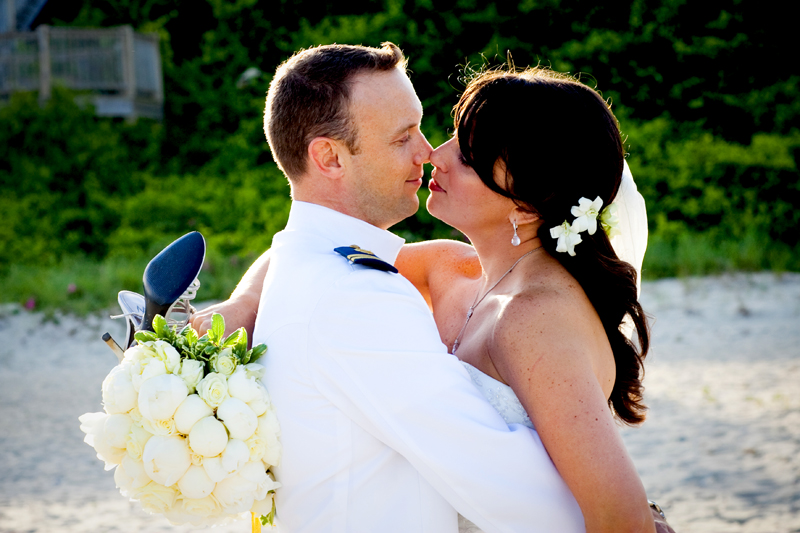 Their names written in sand--love it!