Sapna and Sat currently reside in Hong Kong, so to say that they planned their wedding from afar is an understatement. Even scheduling phone calls with Sapna was tricky because there was only a couple hours in the day where our waking hours overlapped! Despite the distance, Sapna and Sat managed to plan one of the most grand, exquisite, visually and culture-rich celebrations I have had the pleasure of witnessing. All festivities took place at the beautiful
Renaissance Boston Waterfront Hotel
overlooking Boston Harbor. And I could not have had a better side-kick for the day, my friend and photographer extraordinare Tony Yu, who, to my delight, was available to shoot with me, and just as fired up to photograph an amazing Indian wedding. Sapna and Sat chose to honor their Indian heritage with a traditional Hindu ceremony, while also incorporating modern American elements into their day. Highlights for me included their sweet first look in the park beside the hotel, the Barat hosted by charismatic DJ Yogi Rana of
Boston Sound and Light Company
, with all 400 guests promenading with Sat through the streets of Boston as he rode on horesback to greet Sapna's family, the enchantingly beautiful music to which Sapna and her attendants walked down the aisle, holding candles, the beauty of Sapna as she walked toward her groom, the vision of the gold and red candlelit room by
Prasang Decorators
, the many beautiful customs during the ceremony, and a tearful, emotion-rich moment between Sapna and her mother just before the bride and groom left to share a quiet moment as a married couple. The reception room was lavish, steeped in gold and deep purples, with glittering, jeweled branch centerpieces designed by
Shagun Event Planners and Decorators
, and DJ Yogz's sleek, sexy lounge area complete with leather couches--what a party he put on! And it was my lucky day, as I got to photograph two separate sets of portraits, with the entire wedding party in two sets of equally gorgeous attire. I could go on and on. It was a grand event with all of the trimmings: beautiful customs, lush decor, rich music, vibrant colors and a lively celebration--but most of all, it was a day steeped in family and tradition, and a whole lot of love and sentiment. Visually, it was was a dream come true for me; Tony and I left the wedding having filled an obscene amount of memory! Many of the vendors Tony and I worked alongside specialize in Indian celebrations, and for this reason I was partiuclarly honored that Sapna and Sat entrusted me with the honor of preserving the memories for them. And memories we have! I couldn't even fit the highlights slideshow of this "story" into a single song! So sit back and enjoy the color and joy to come as I finally unveil Sapna and Sat's beautiful celebration.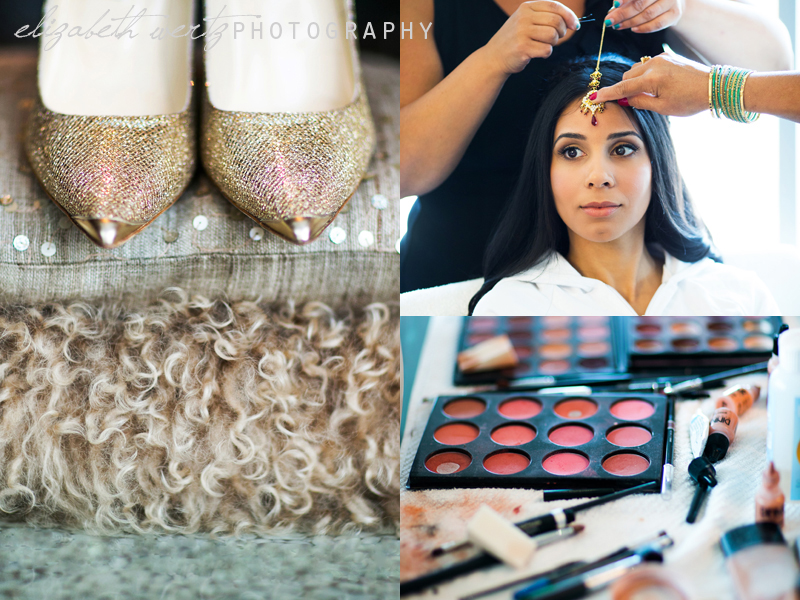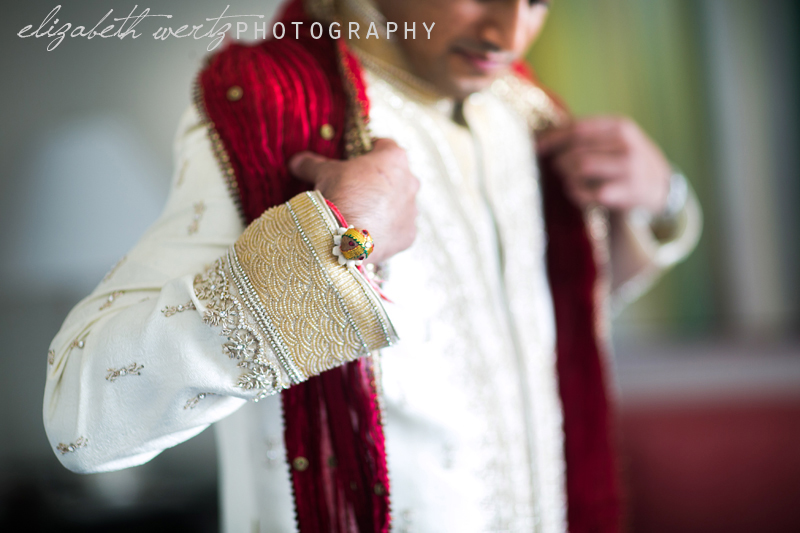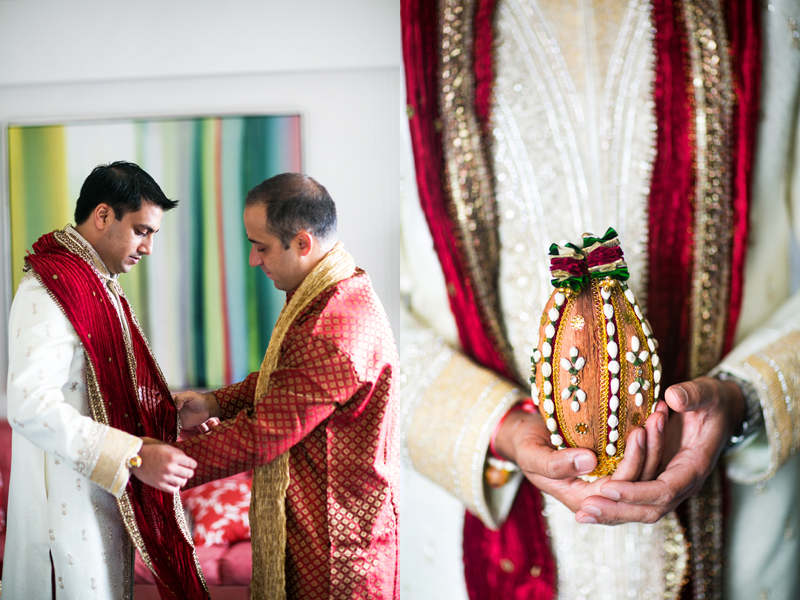 Sapna has the most luxurious hair...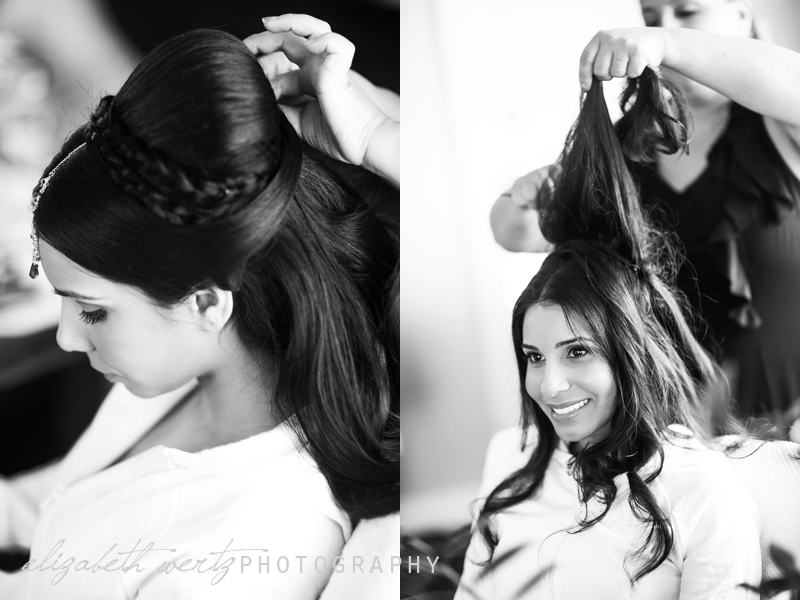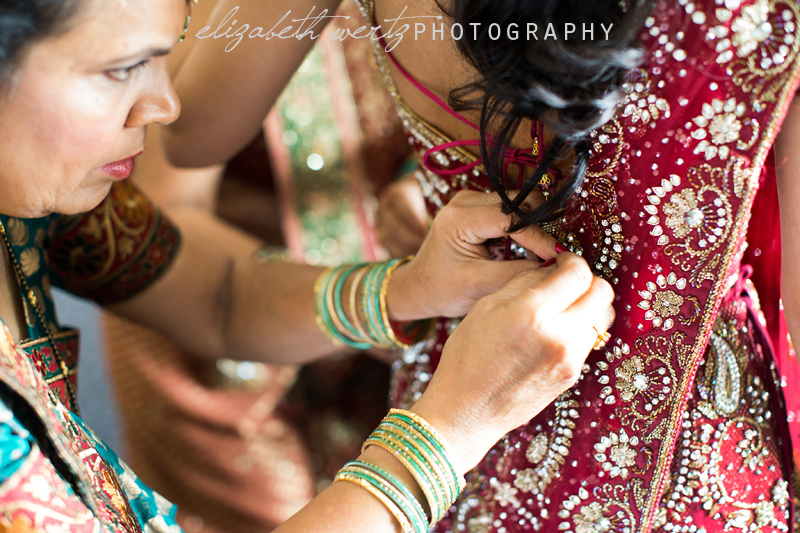 Sapna, you are exquisite.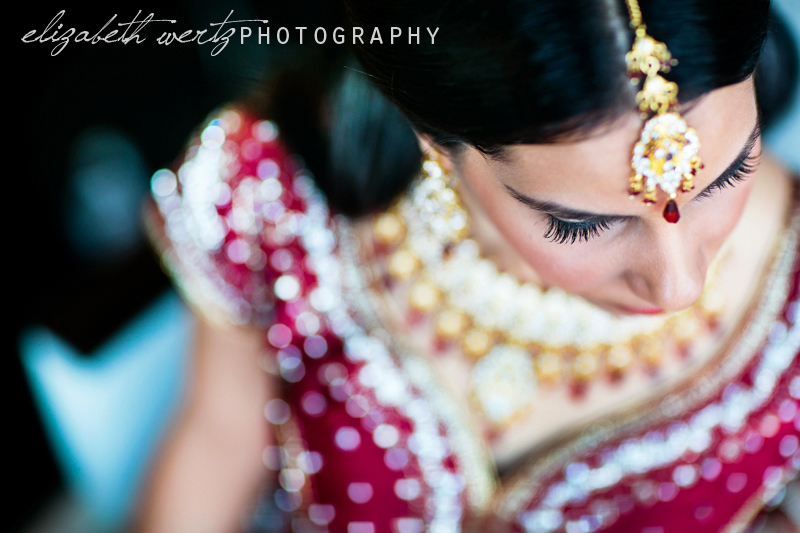 Sat and Sapna met in the park for a very sweet first look (sweet shot on the left by Tony)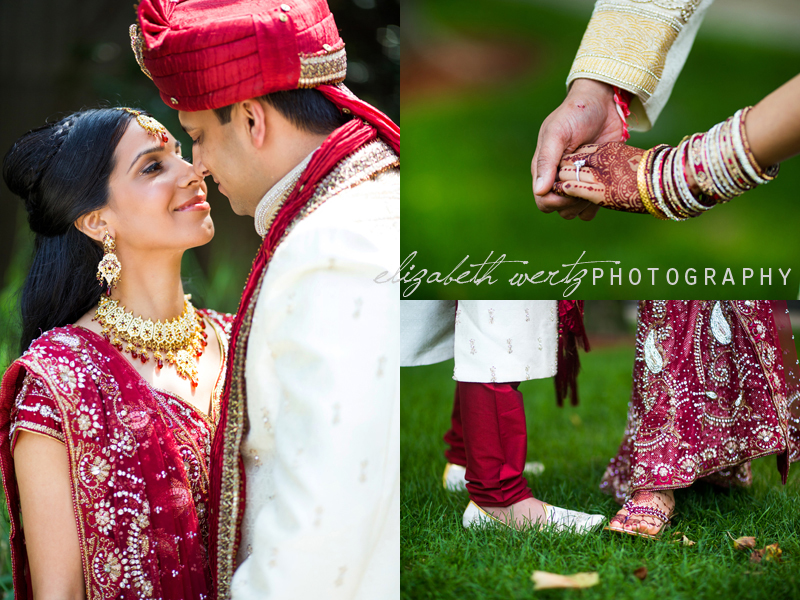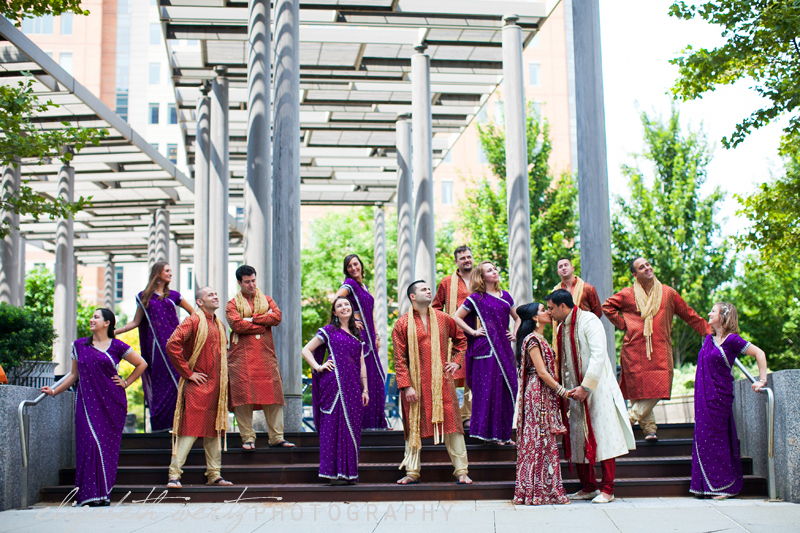 I love this tight shot by Tony.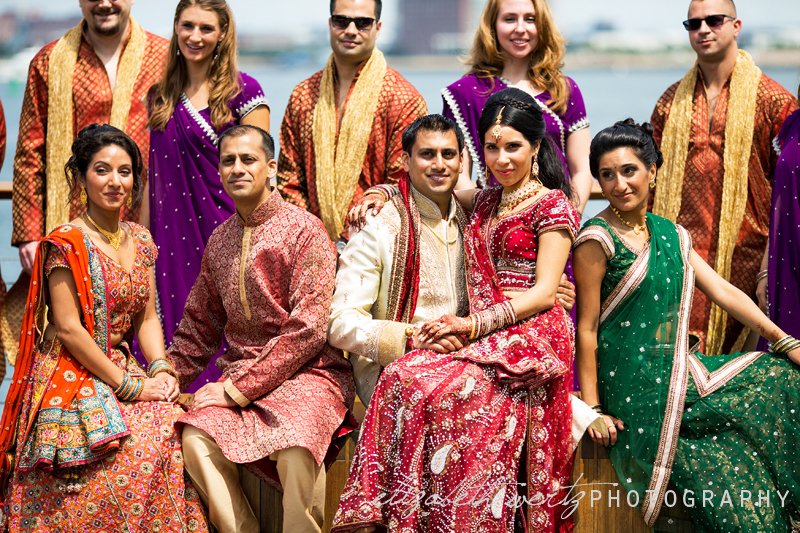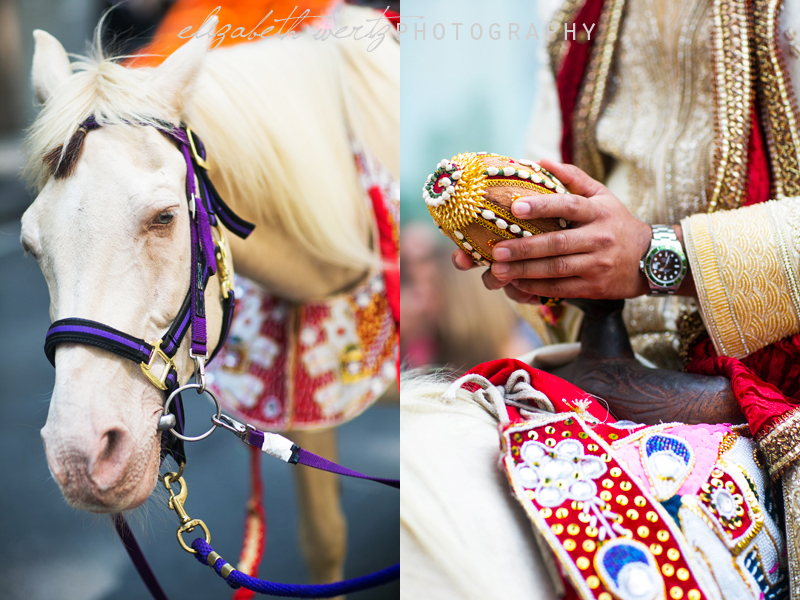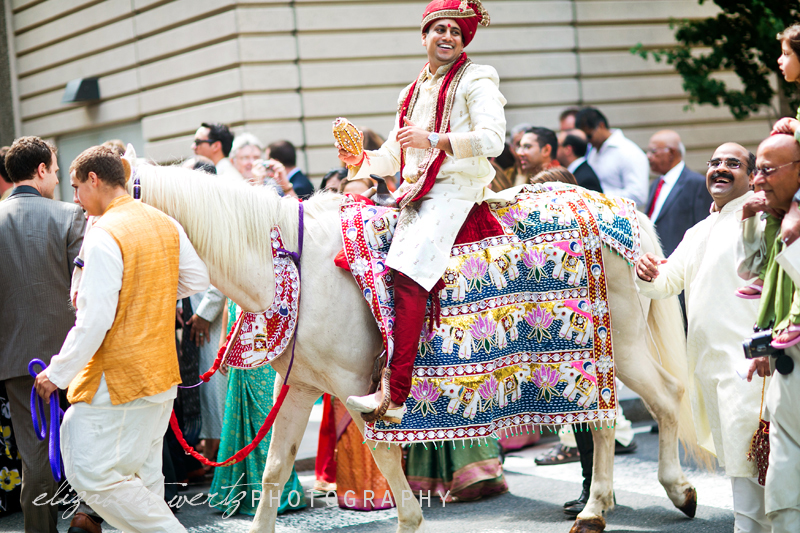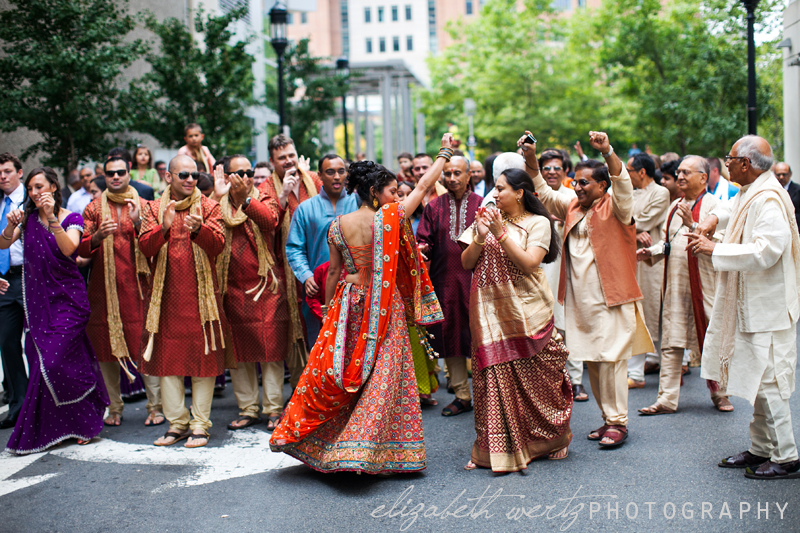 Tony was stationed on the roof of the building next door to capture the Barat from above.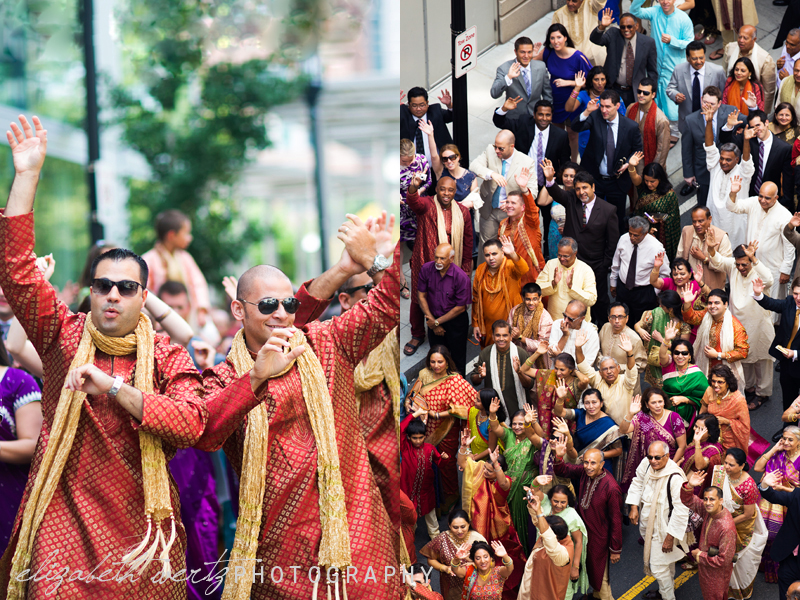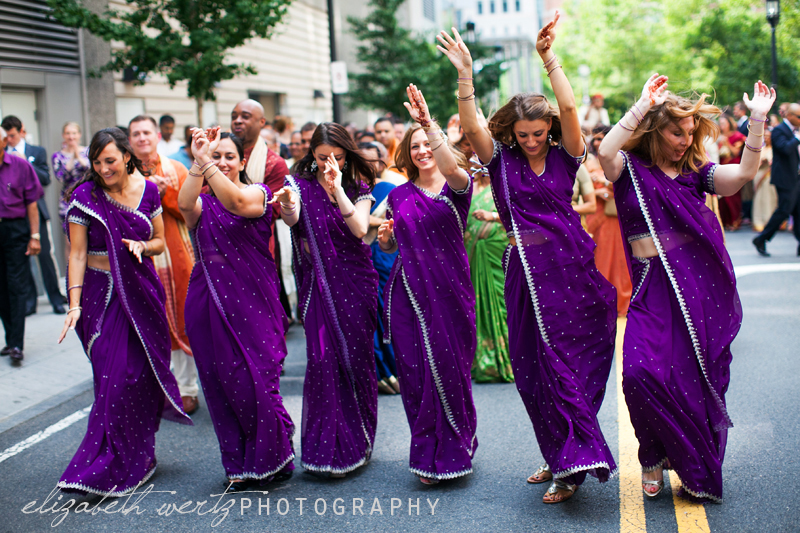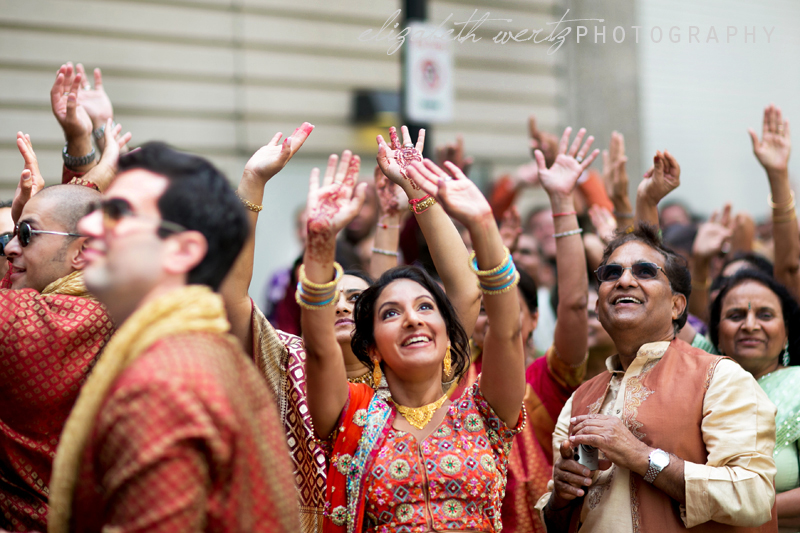 Thanks for this shot too, Tony.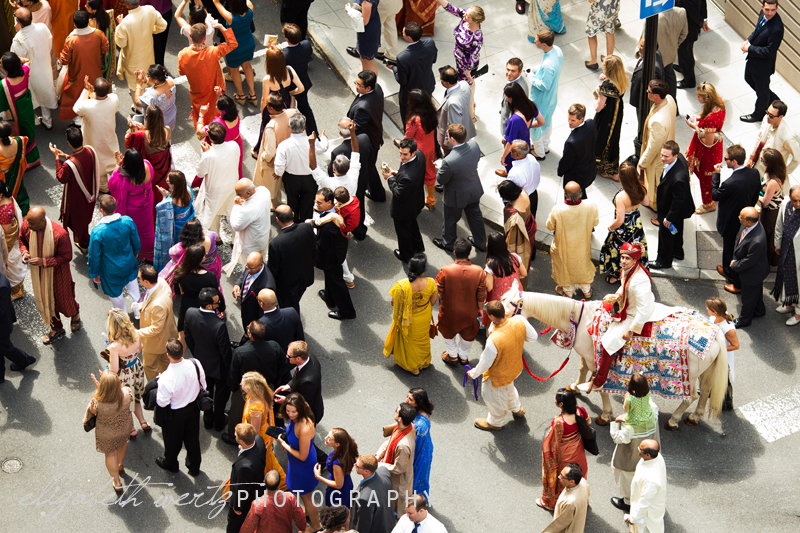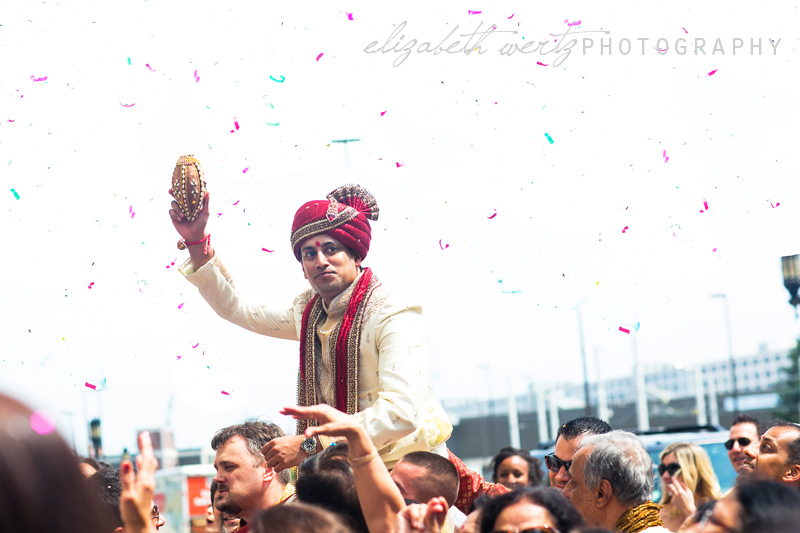 Again, thanks Tony for your talent (and height) in achieving these tough-to-capture customs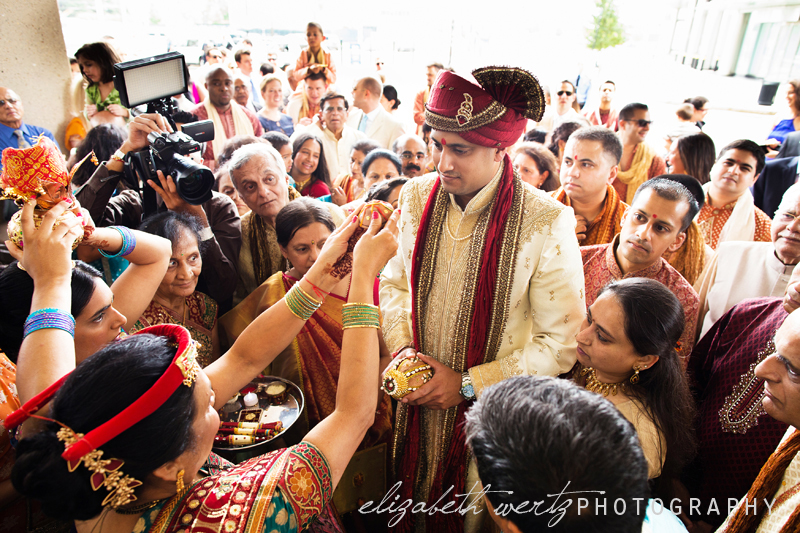 The enchanting setting for the ceremony...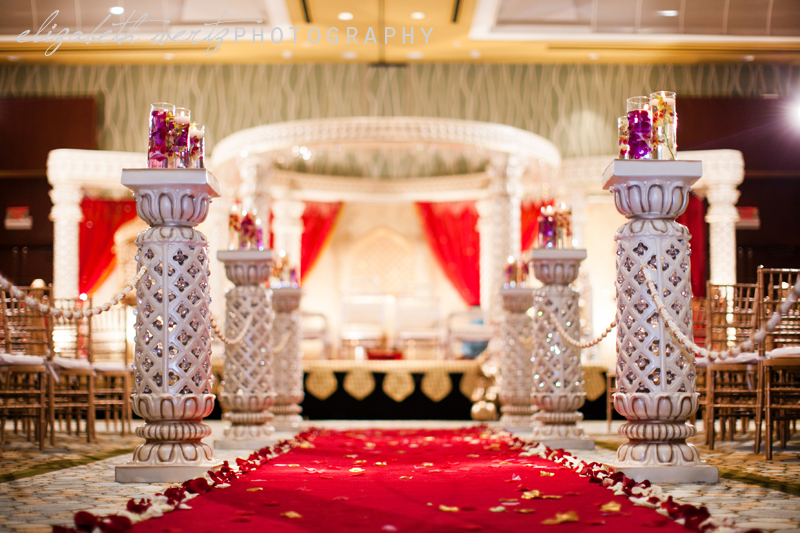 Tony's perspective of the processional...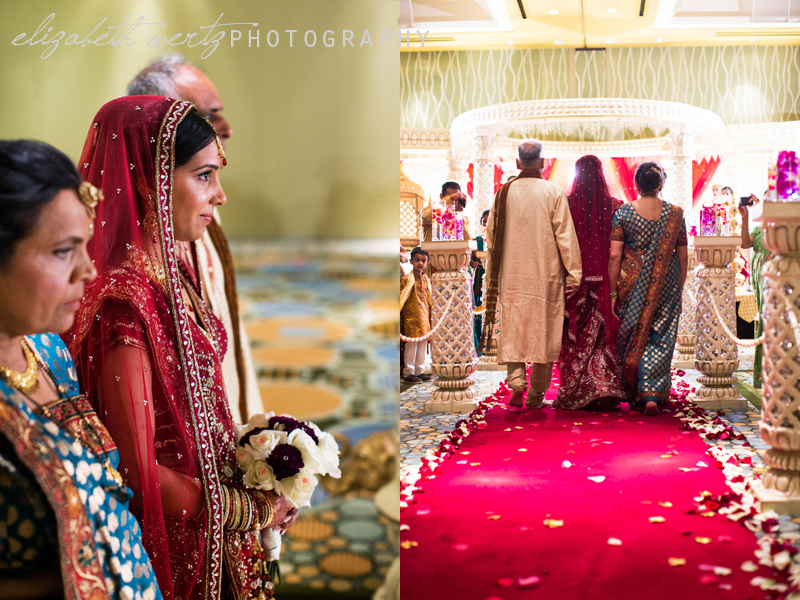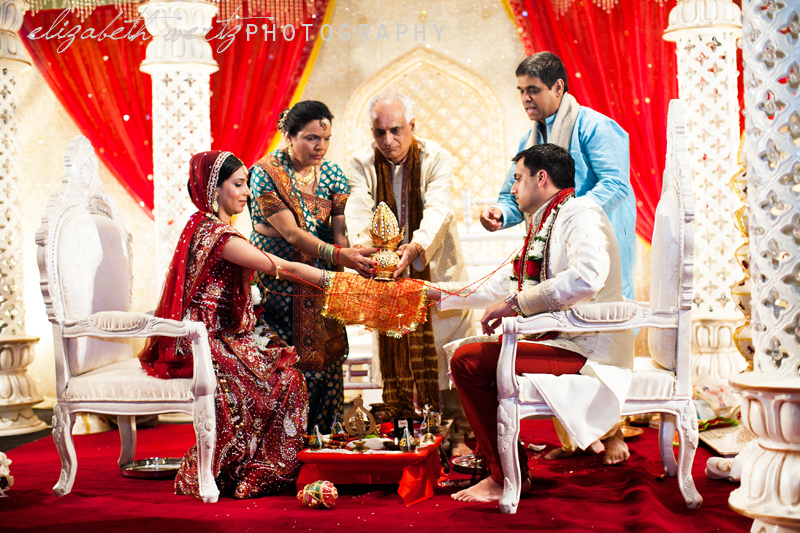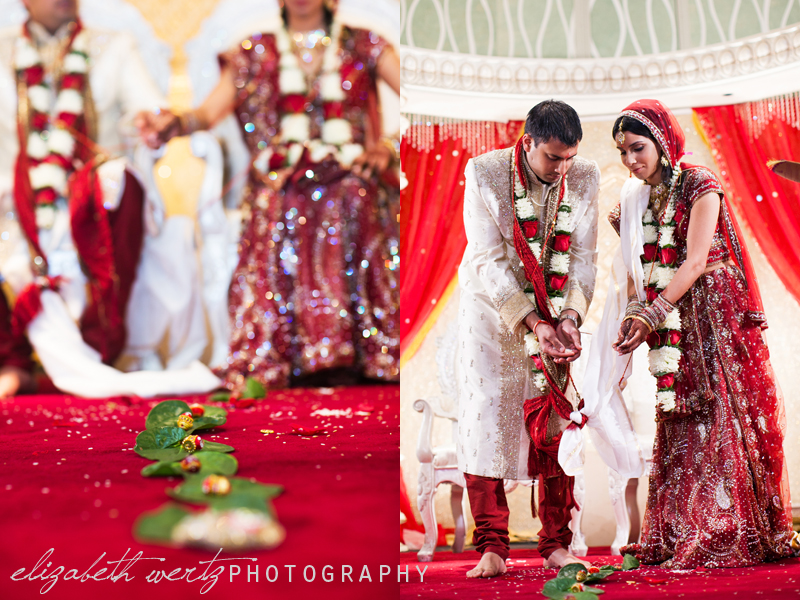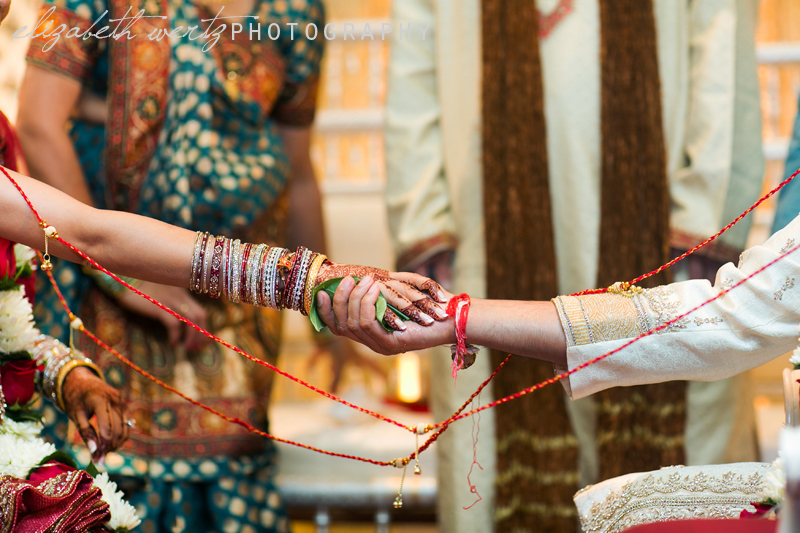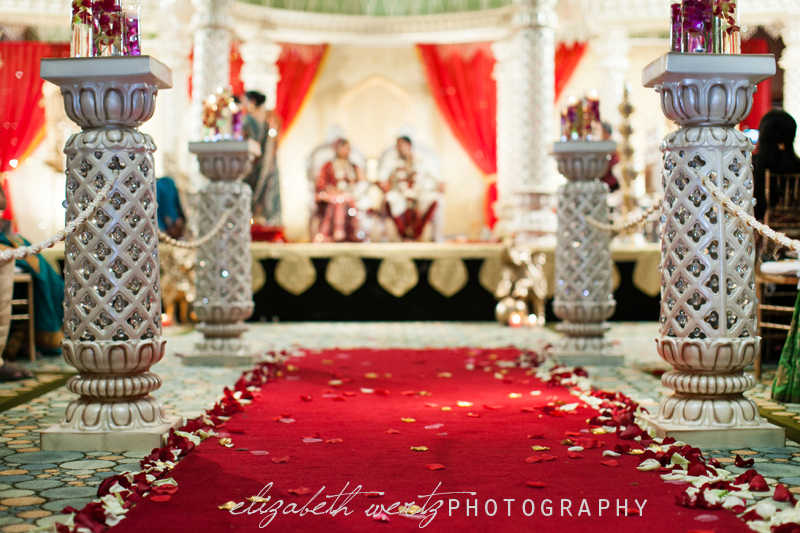 An emotional moment between Sapna and her mother.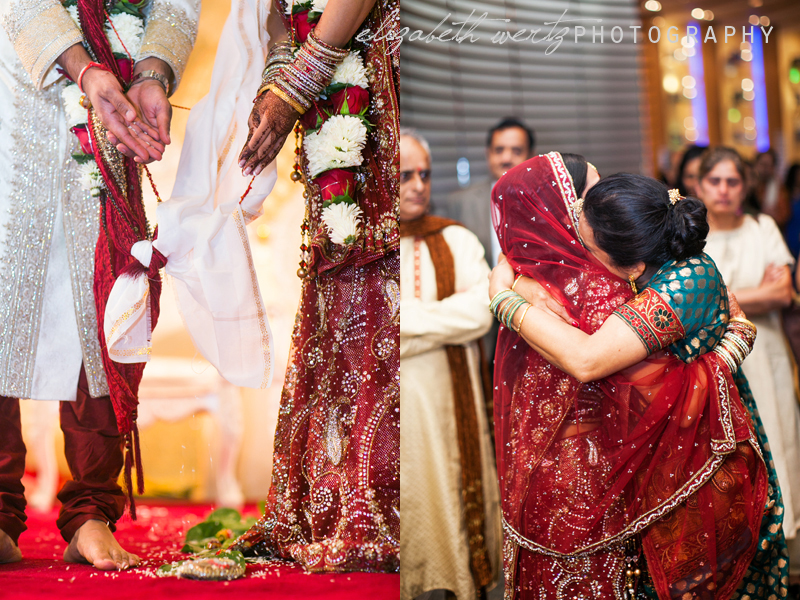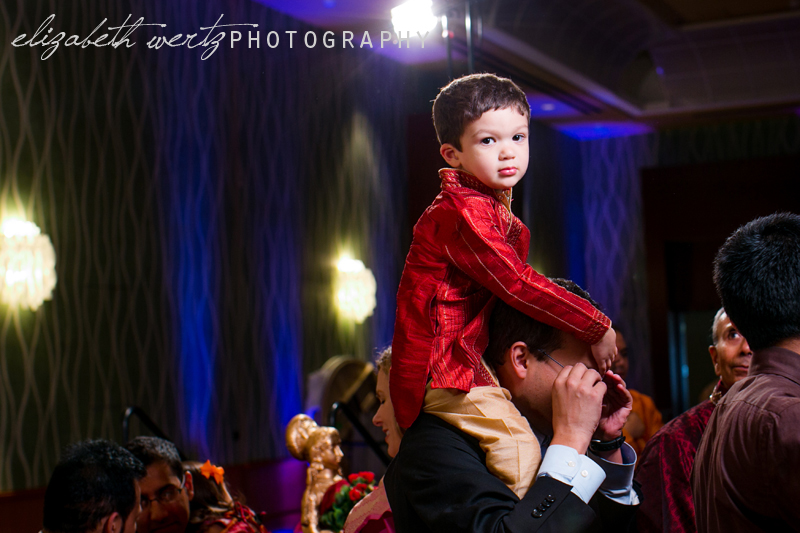 Tony caught some adorableness during the cocktail hour.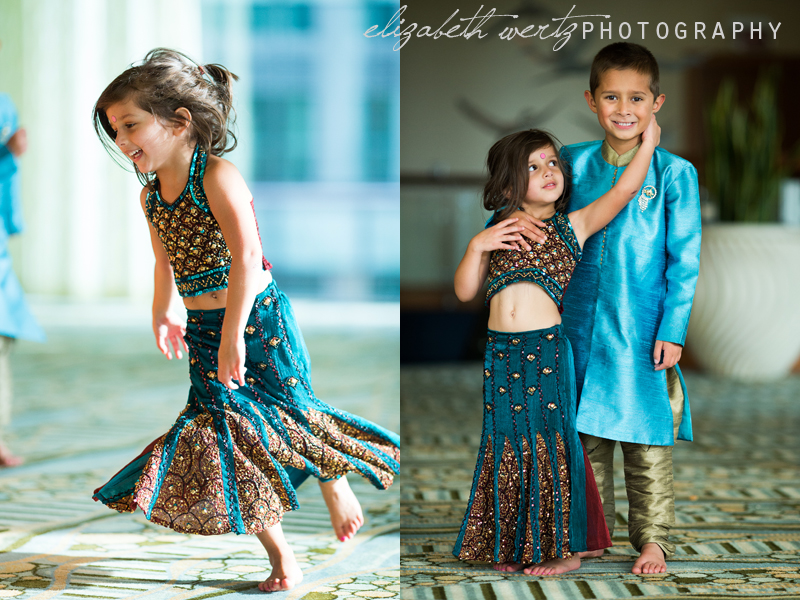 I was enchanted by this little fella.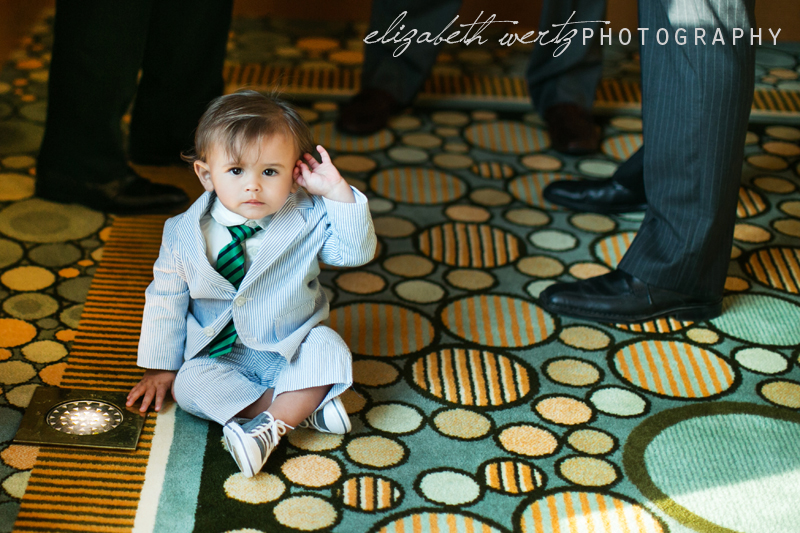 More portraits after everyone changed into their evening wear!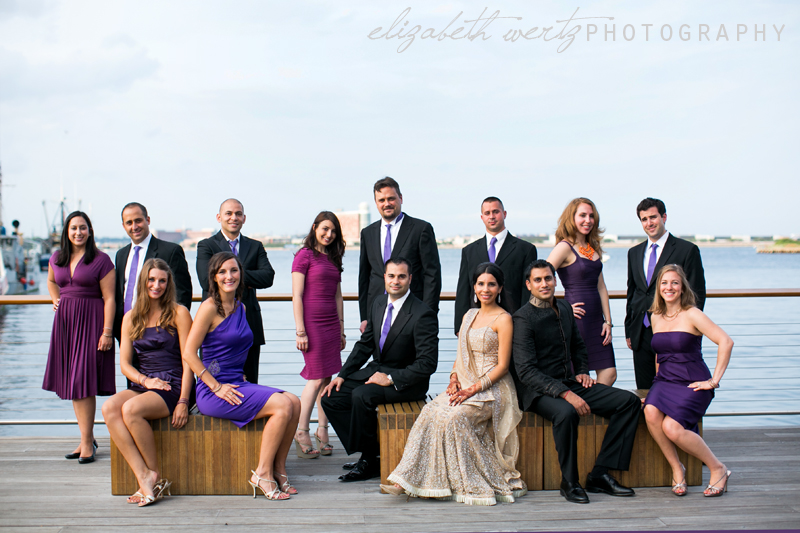 Credits to Tony for this stunning shot.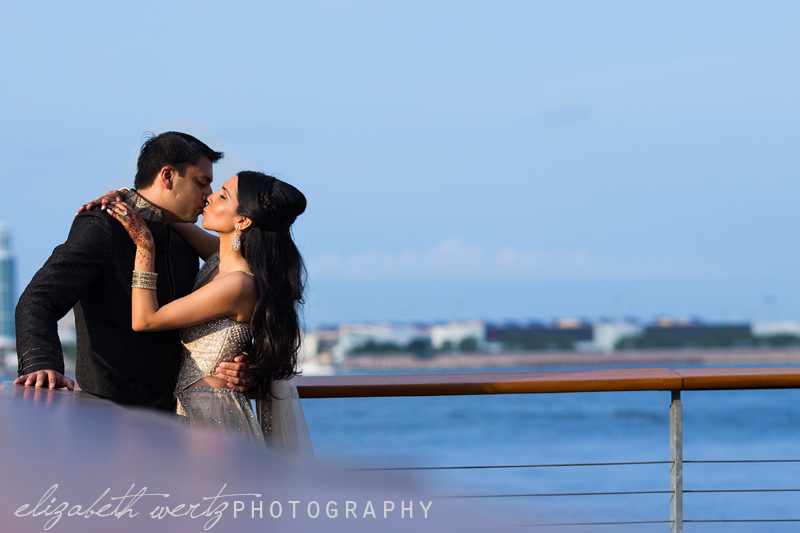 And my perspective...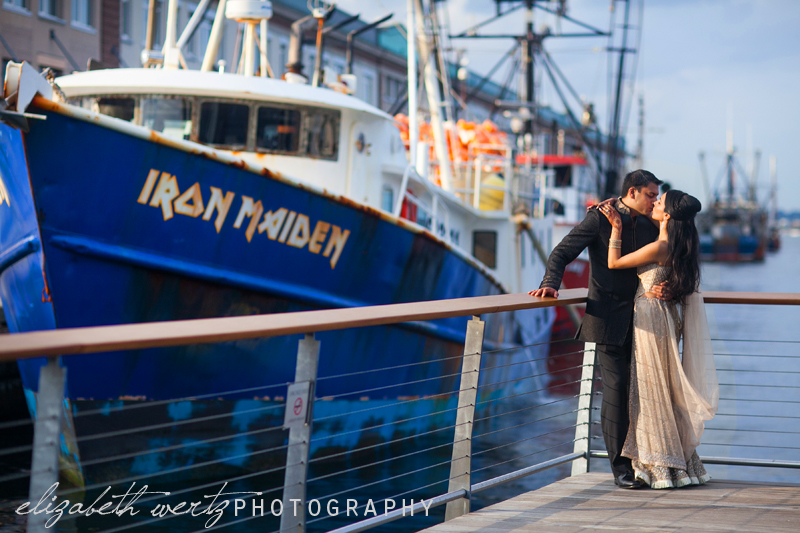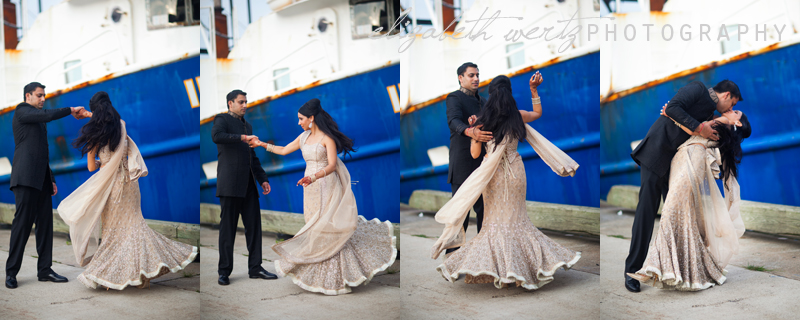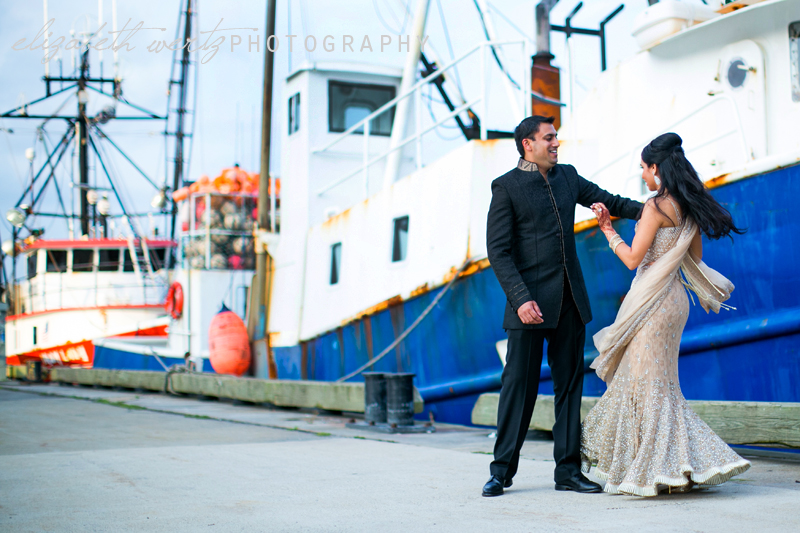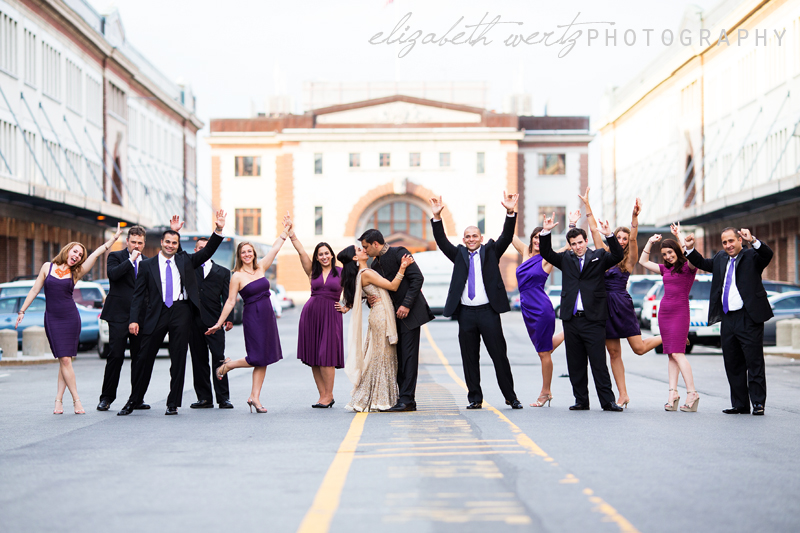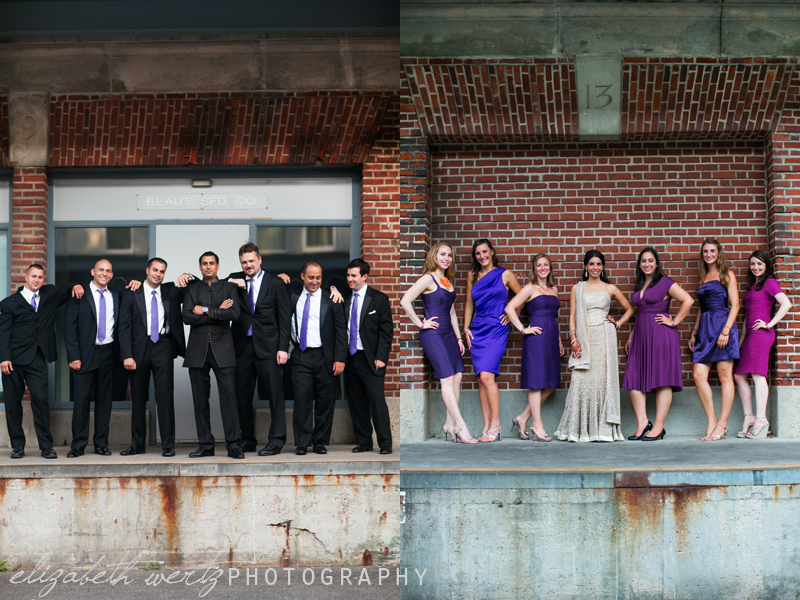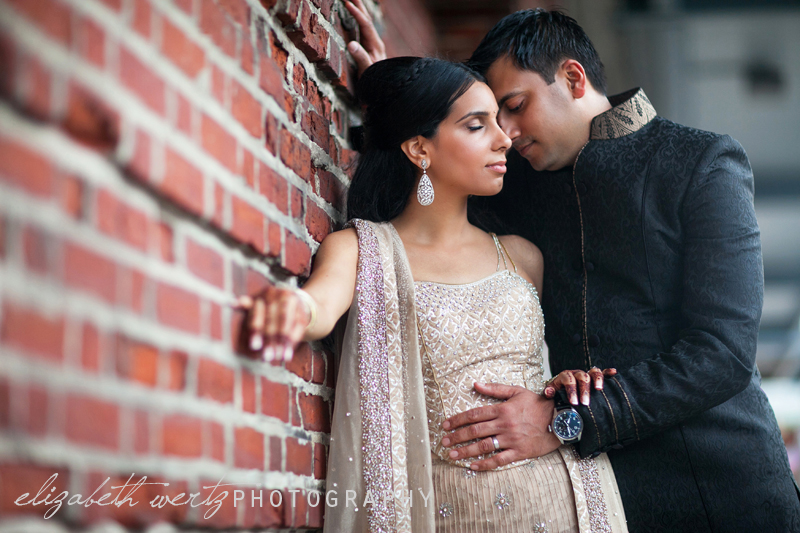 On the right is Tony's view.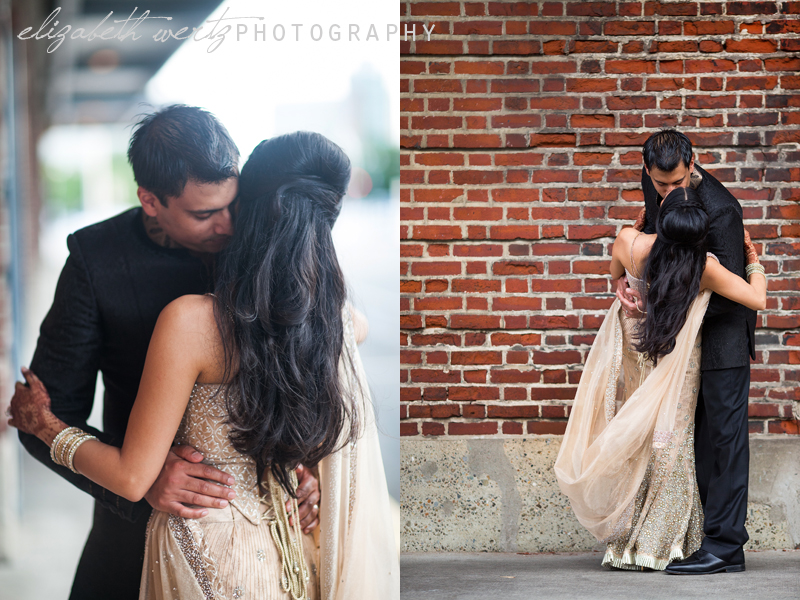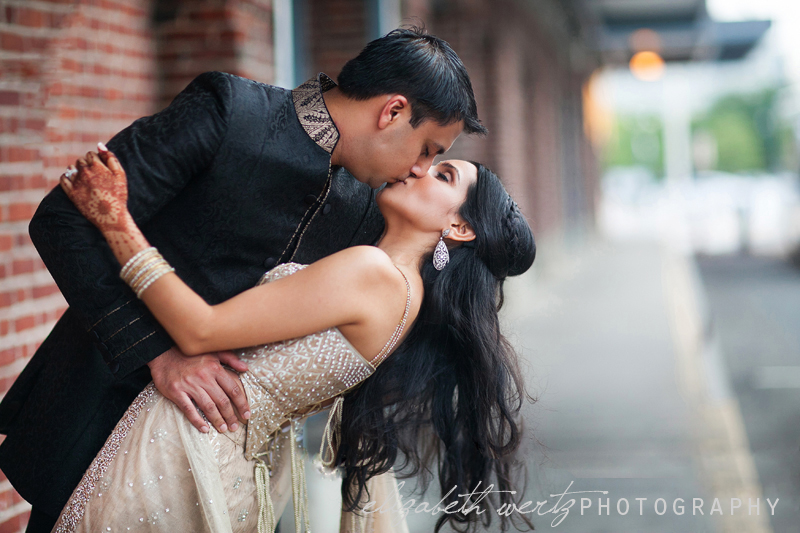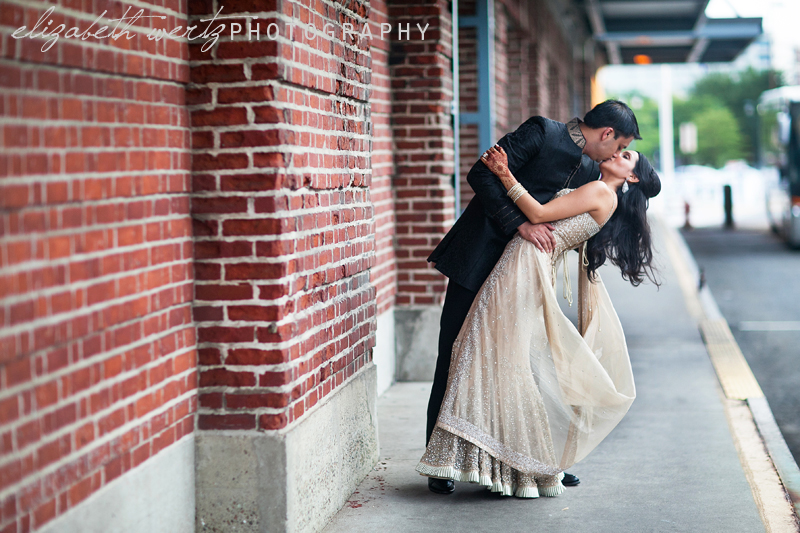 I loved the way Sapna's dress swirled around her Jimmy Choo's.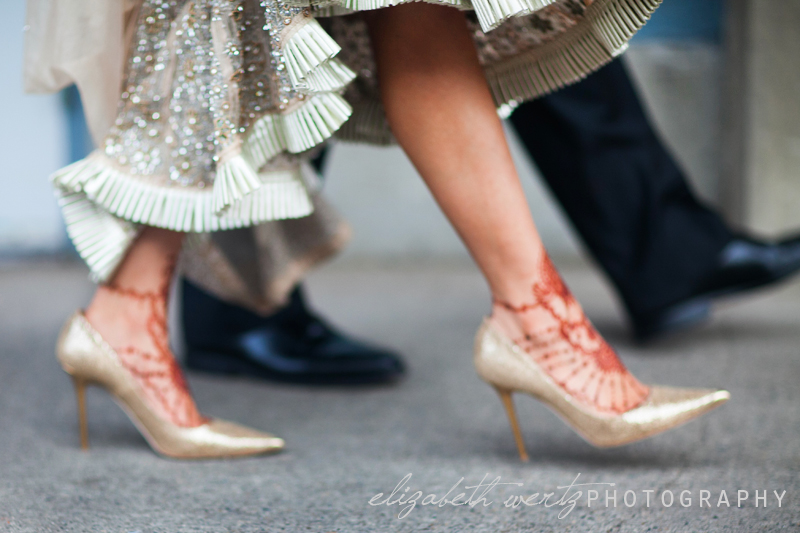 Exquisite.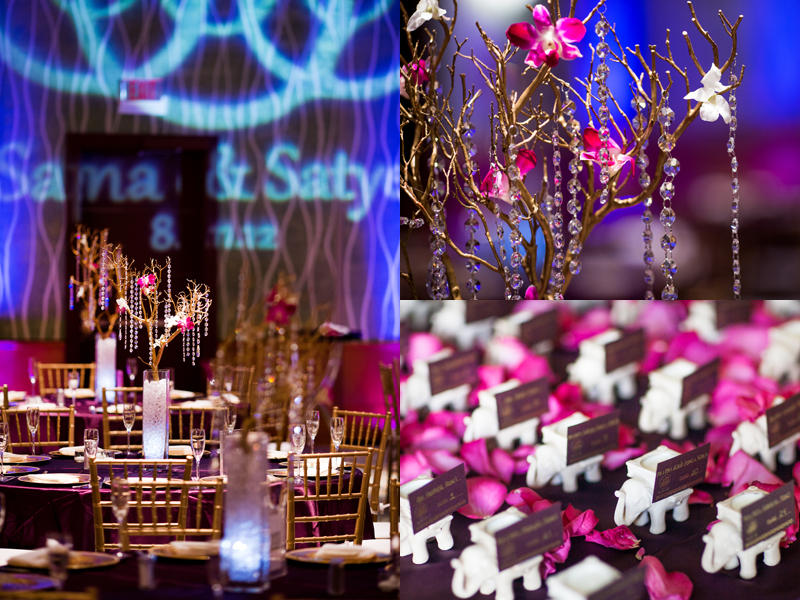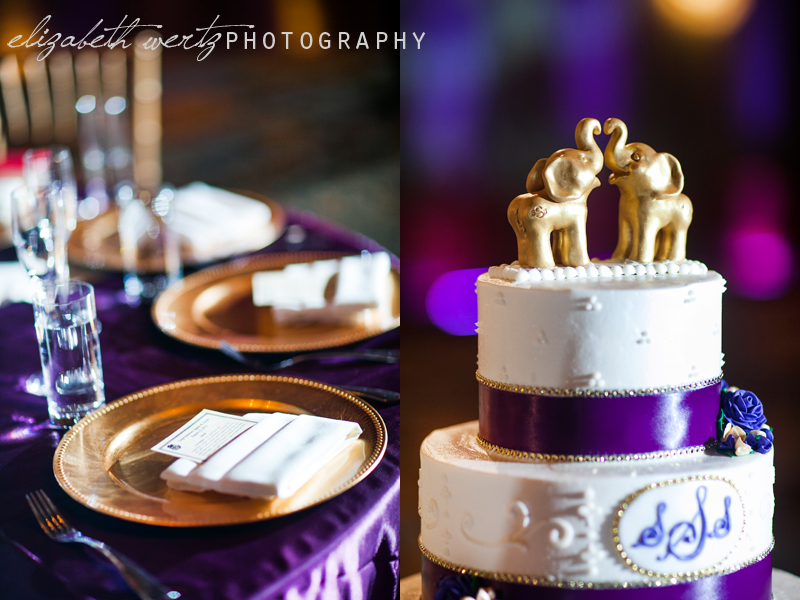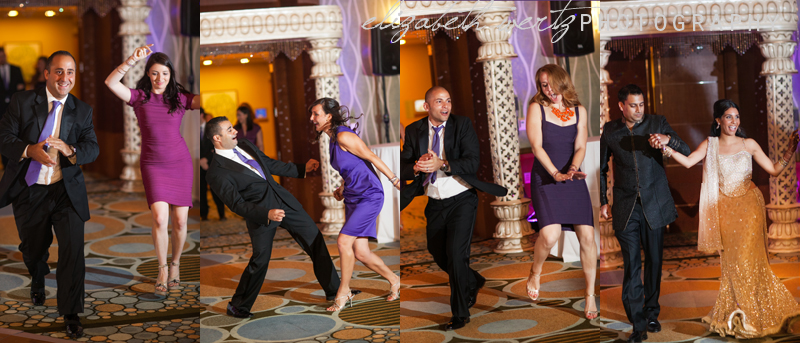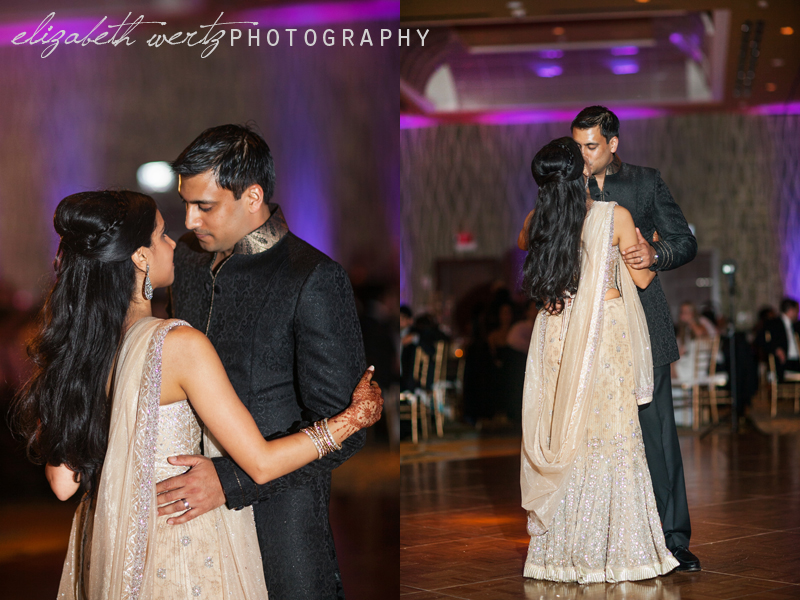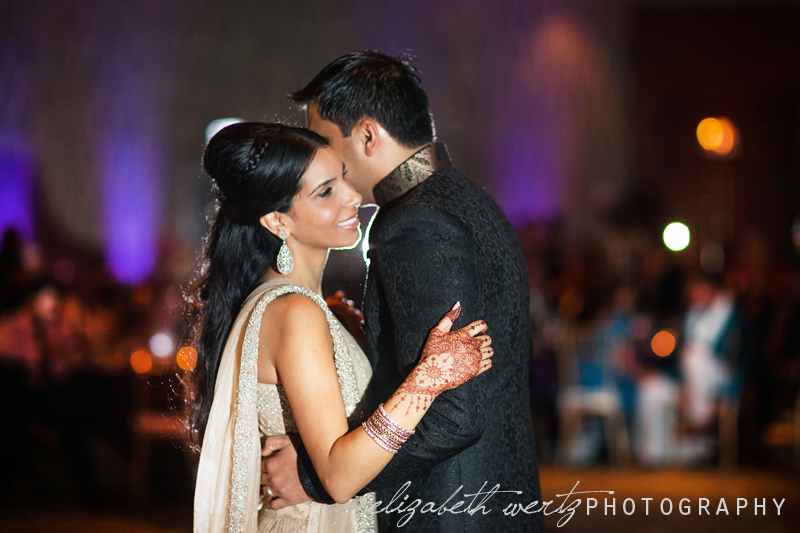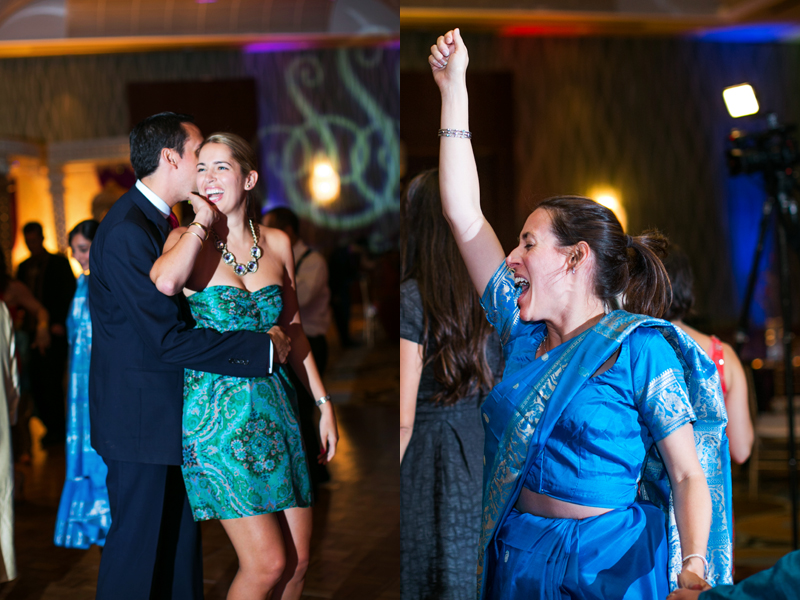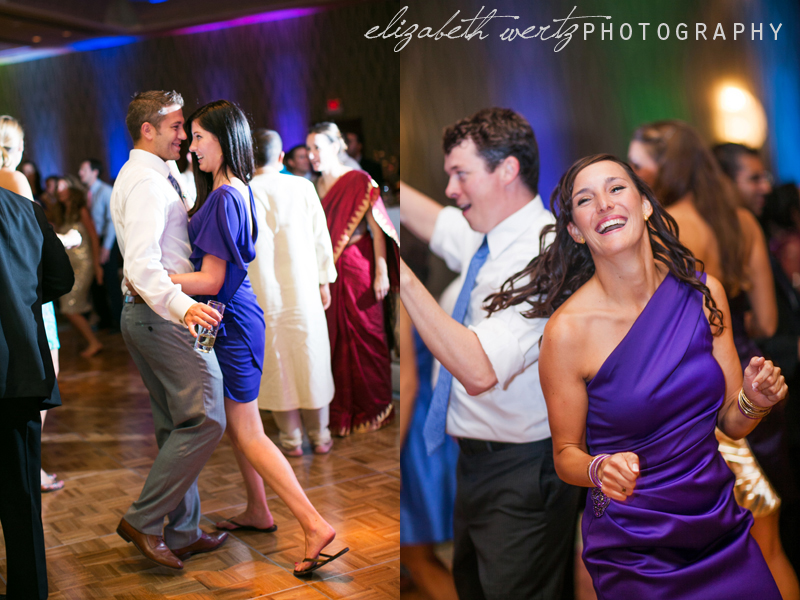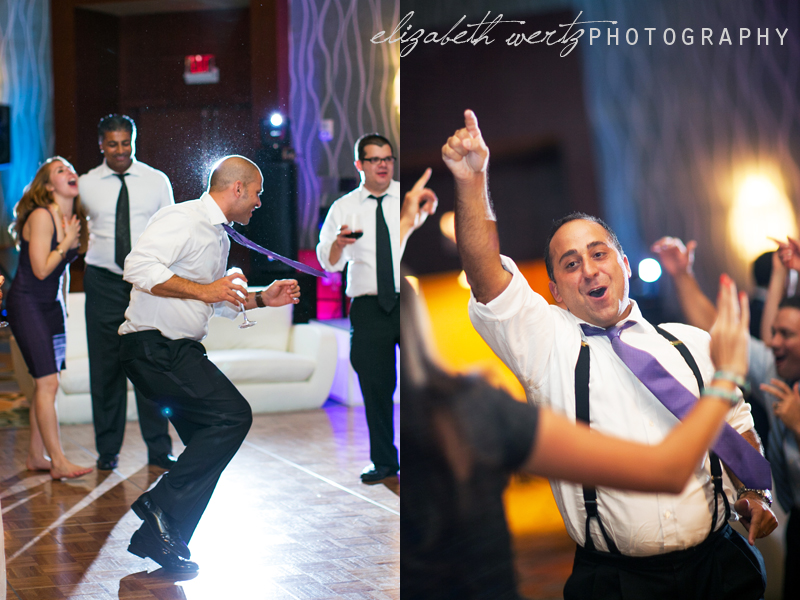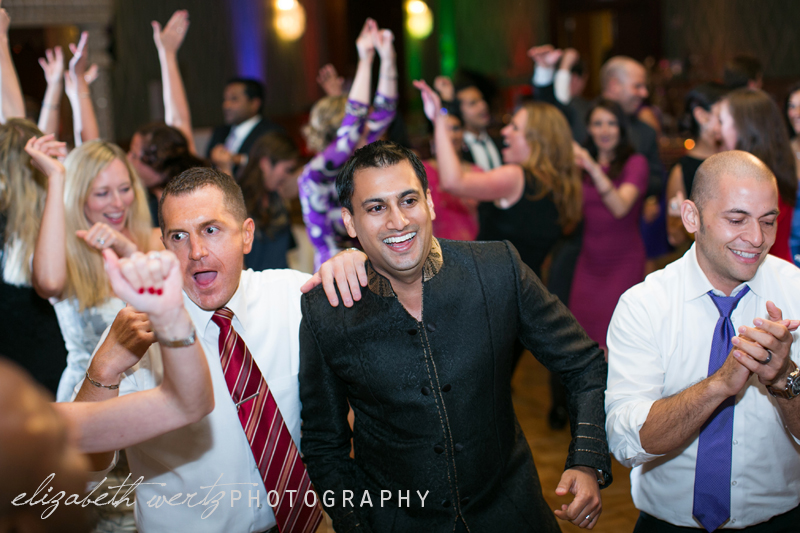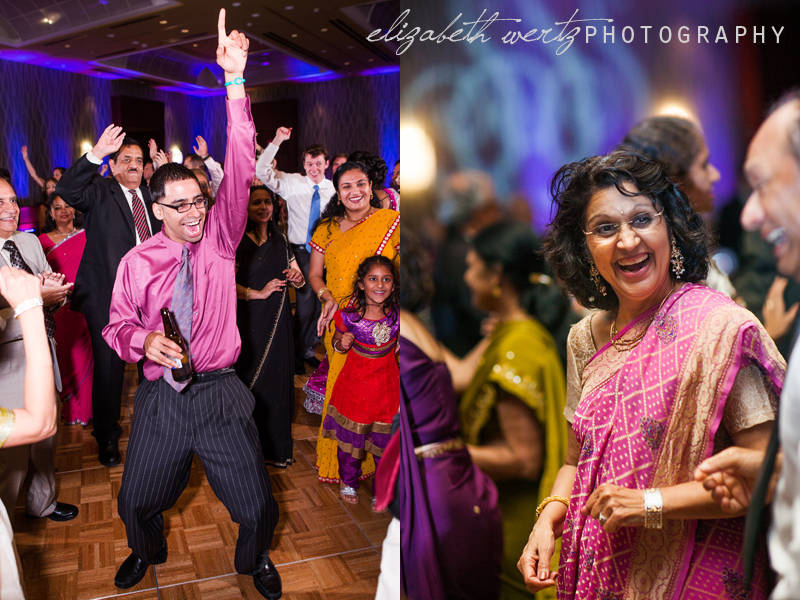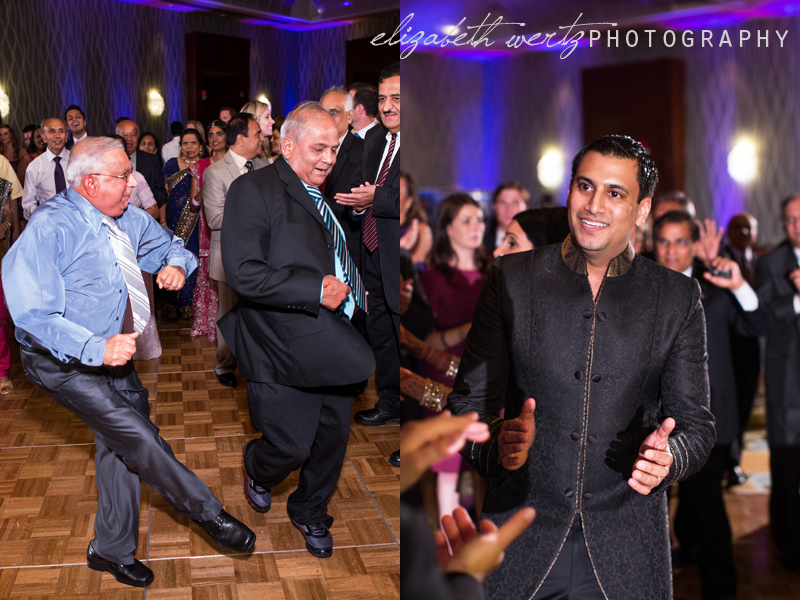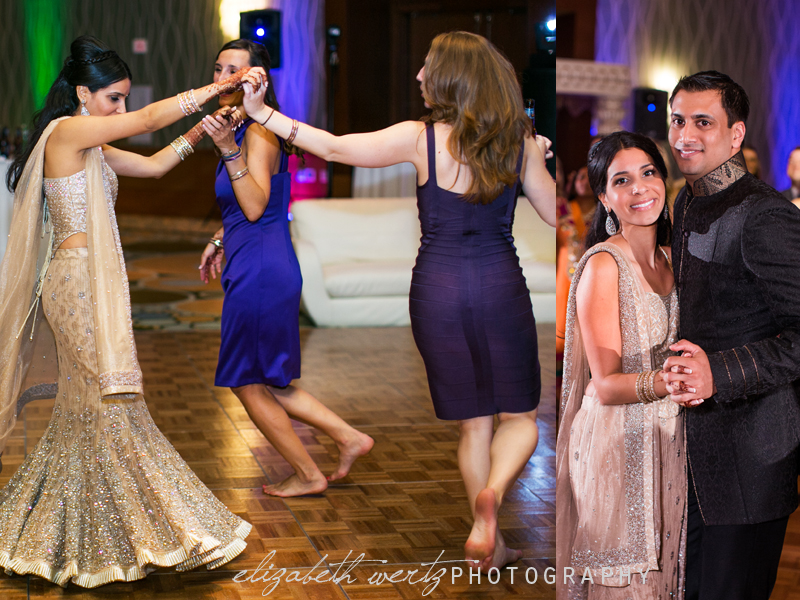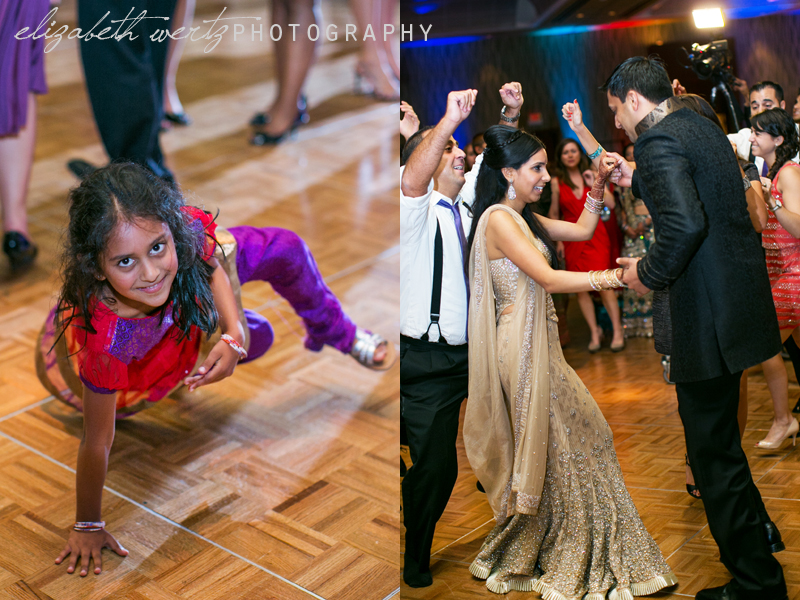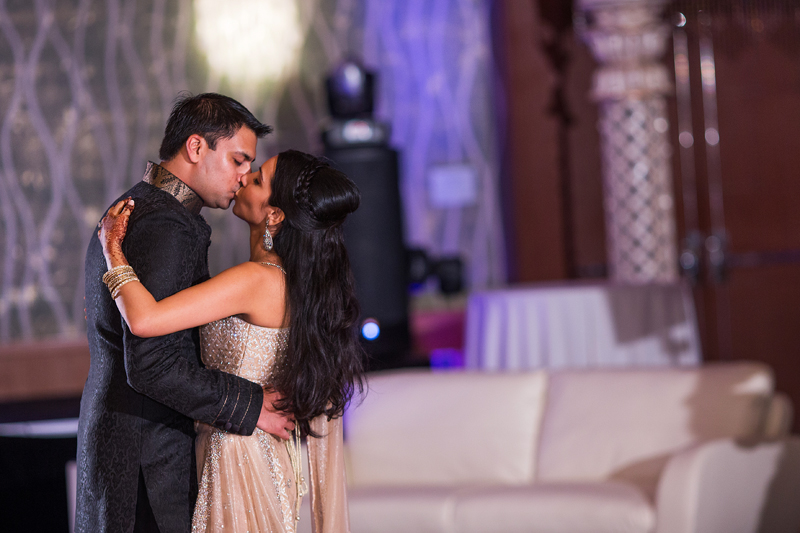 And now for their slideshow (turn up your volume for the full effect):