Laura and Mike are the sweetest, cutest, loveliest couple. I met up with them a couple weeks ago at
Wellesley College
for their engagement session. Laura was right, what an extraordinarily beautiful campus! I was SUPER excited to shoot Laura and Mike; when I first met with them, I learned that they met way back in high school, when they both played in the string section of a state-wide orchestra (he played the cello, she the viola). Ah, such exquisite (and SEXY) instruments--so of course, I was ALL about shooting them with their instruments!!!! And being such a sweet pair, they totally humored me and busted out their now not oft-used instruments for our shoot. And what's more, they humored me
even further
by agreeing to play! Yep, I got my own private concert (I love my job). Wellesley has some gorgeous old architecture, and I put them in this lovely vine-covered stone balcony; it was SO Romeo & Juliet!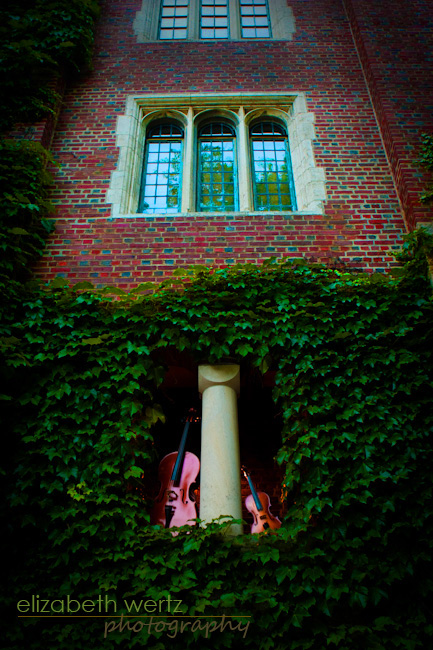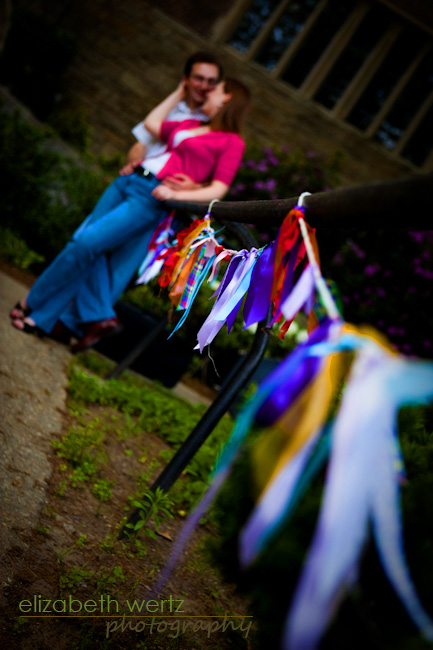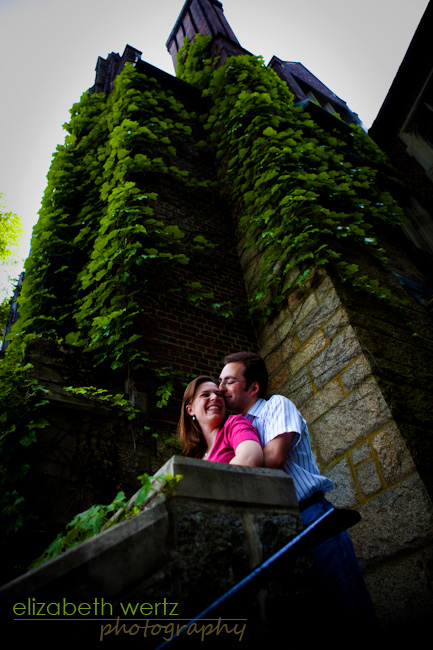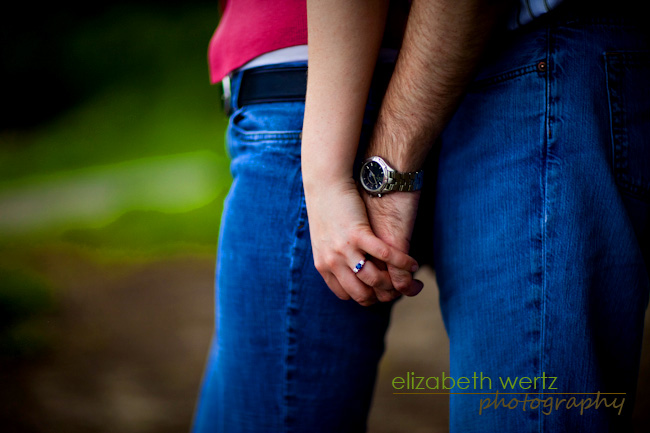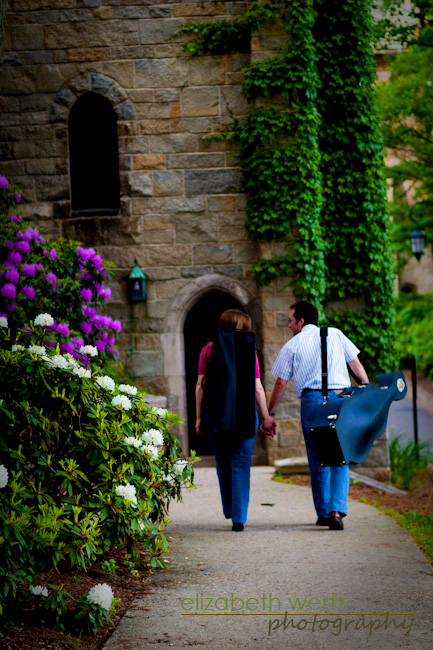 Awww, he did this with no prompting. Love it.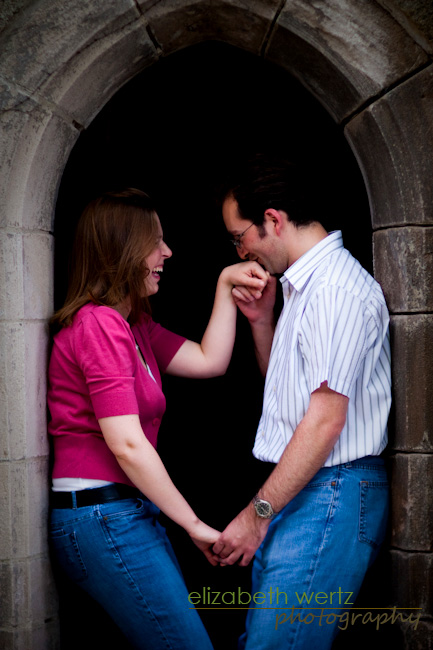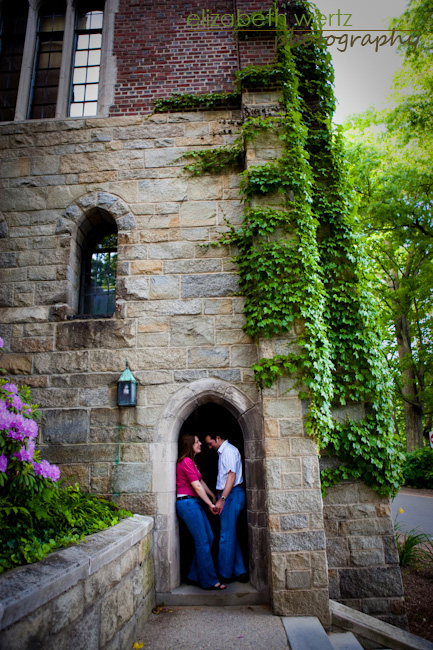 I love the blue of Laura's bling and the curve of the wood...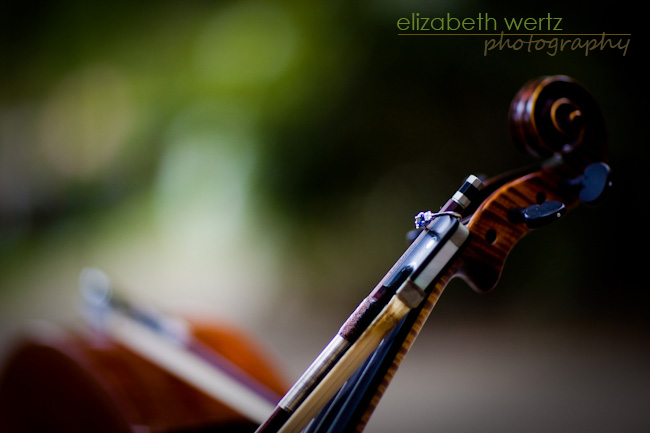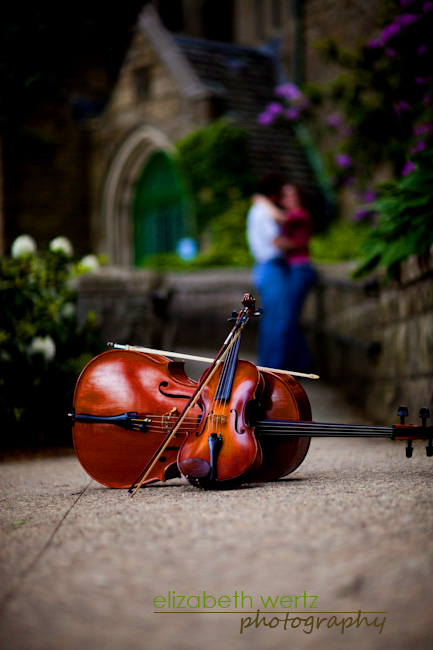 Mike has his own bling--his MIT ring.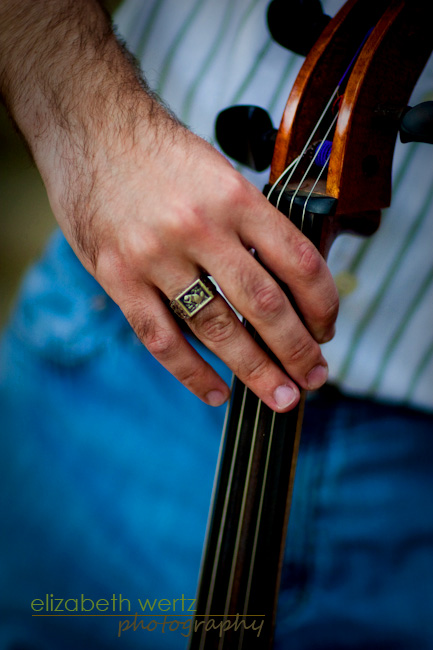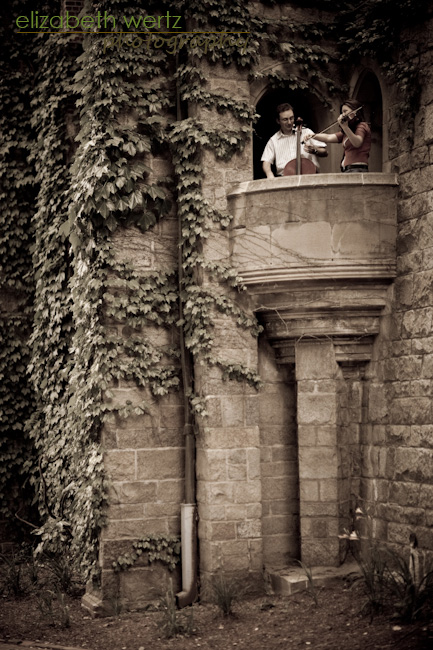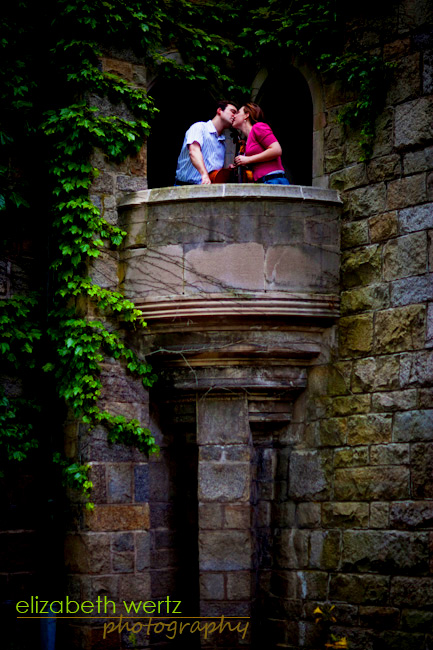 I spotted this window right away. But it was really high up, and we had nothing to stand on...But I couldn't let it go--so we modeled the instruments there instead (here Mike and Laura are inside holding their instruments above their heads--and I'm down below praying they don't fall).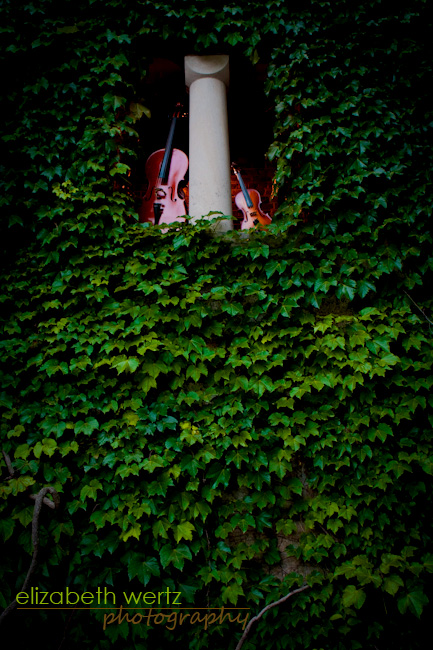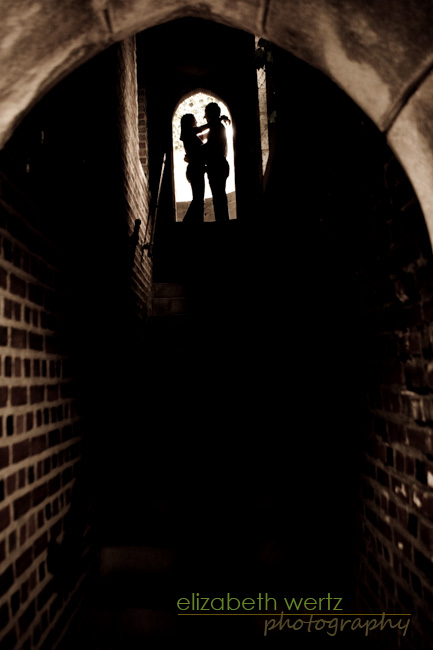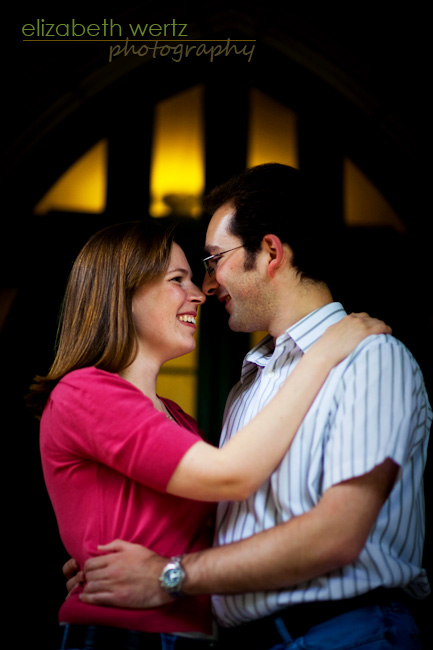 I even got them to show off some of their dance moves. Did I mention I love this couple?