Seven weeks ago, my cousin Kelly gave birth fourteen weeks early to a tiny baby girl, Julia Grace. Obviously, at only twenty-six weeks gestation, sweet Julia had a very fragile start. So though I was there and took photos on the day she was born, I have waited to announce her arrival and feature some photos here. But Julia has done beautifully in these seven weeks; all along, she has made strides quickly, and has done better than expected for such a wee little thing. So I think she is ready for her big reveal! Julia is beautiful, and we are all absolutely smitten. She has this golden-red downy hair that reminds me so much of my Viola when she was born...you don't see that hair color often on a teensy newborn!
Kelly and I are very close (we call each other sister-cousins), and I honestly can't think of someone more deserving of this gift of motherhood. Kelly has waited for this little girl for a long time, and Julia has come into a world that is full of open arms waiting to love her and support her and watch her grow.
On to some photos of the little angel...On this particular day (two weeks ago) Julia had her very first bath, and had only just started wearing real clothes (even the preemie clothes are big on her!). She is now, two weeks later, up to almost five pounds, and out of the isolette (the bed with glass cover that looks like she is in outer space or something) and into a regular bassinett. Of course, more photos will follow as Julia grows even stronger, and is finally able to come home!
The little sweet pea fresh from her first bath.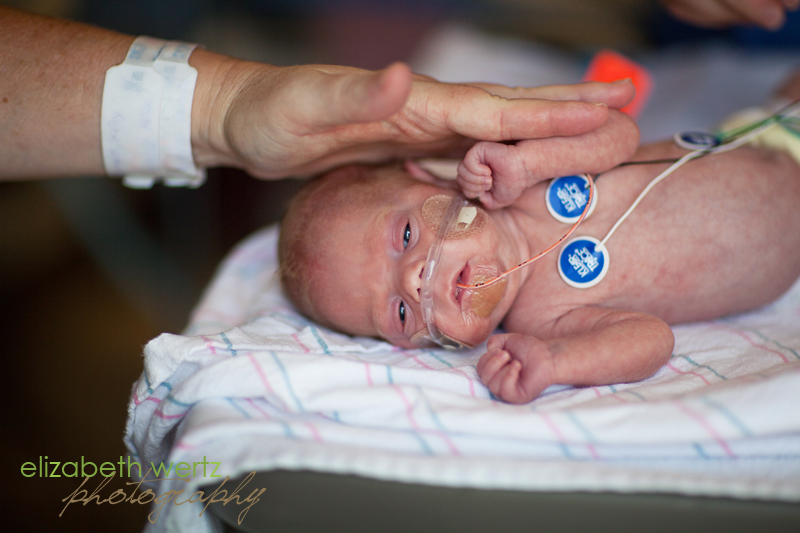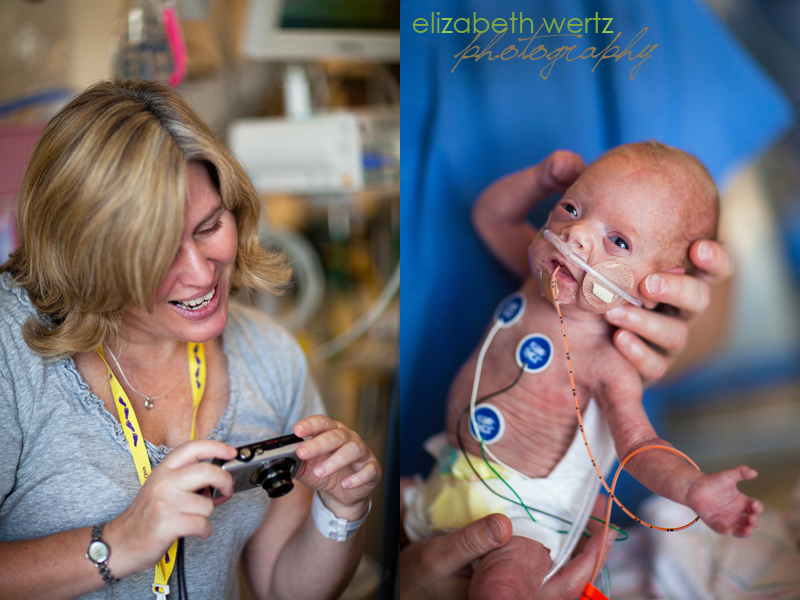 This is my absolute favorite. While the nurse bathed and changed her, Julia kept craning her neck toward her mother's voice.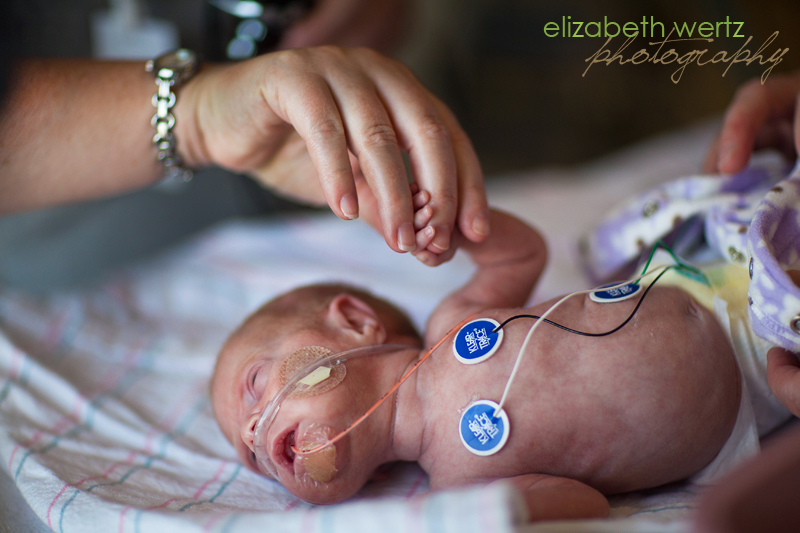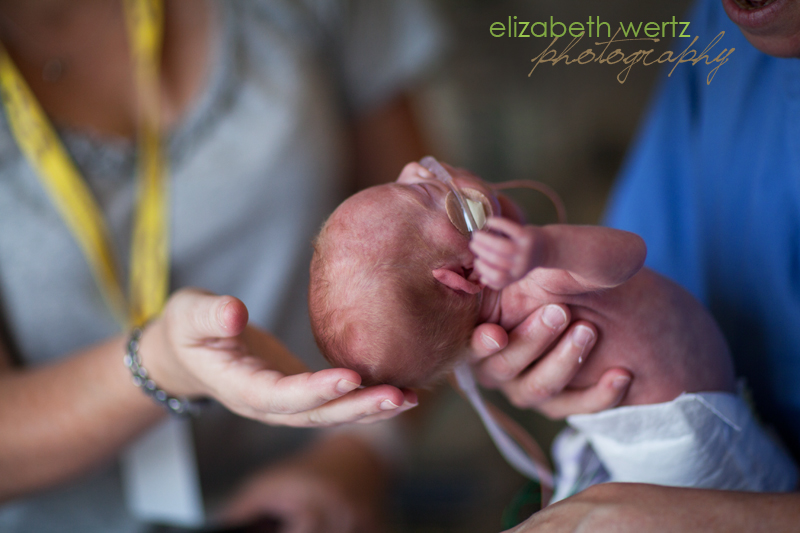 The nurse used a TOOTHBRUSH to comb her hair, that's how tiny she is!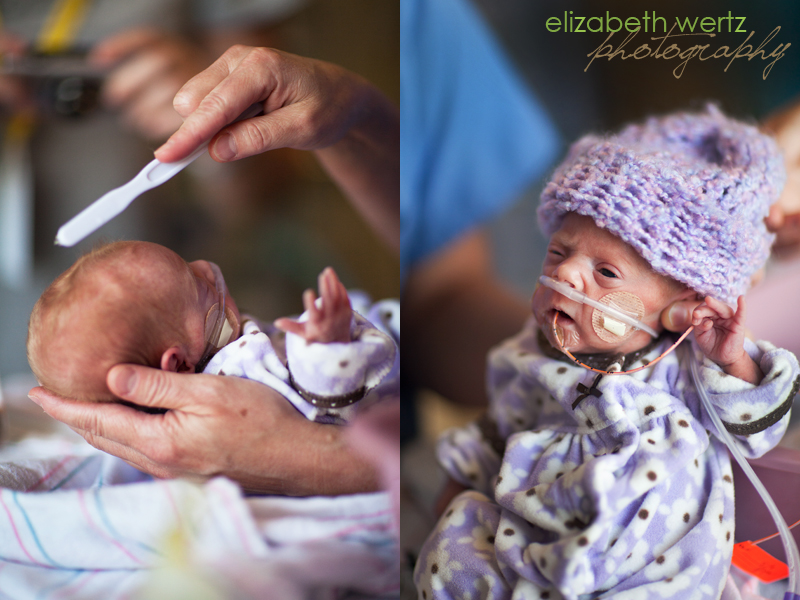 Alert, inquisitive (and beautiful!) already...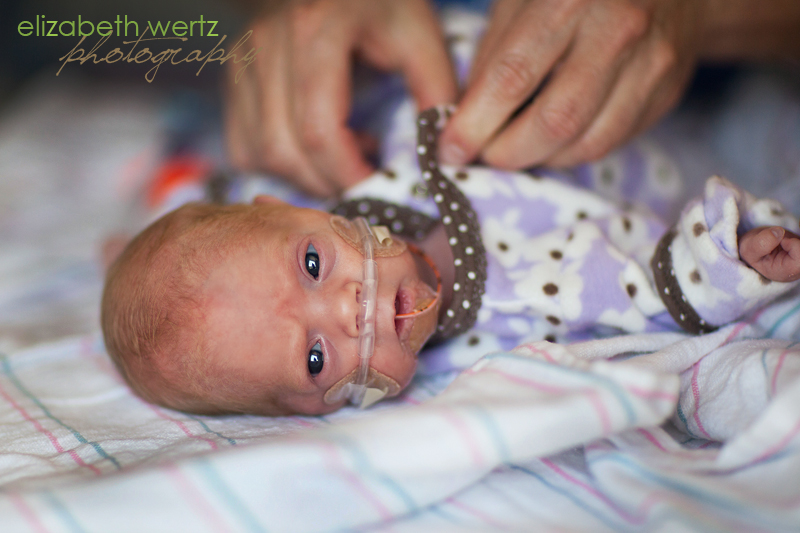 The proud Mama looks on, with emotion.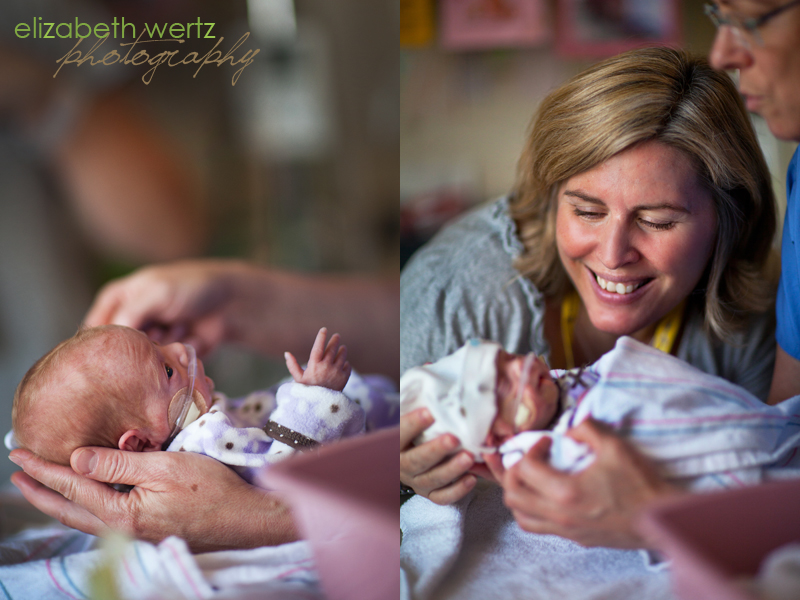 Some of Julia's preemie fashions.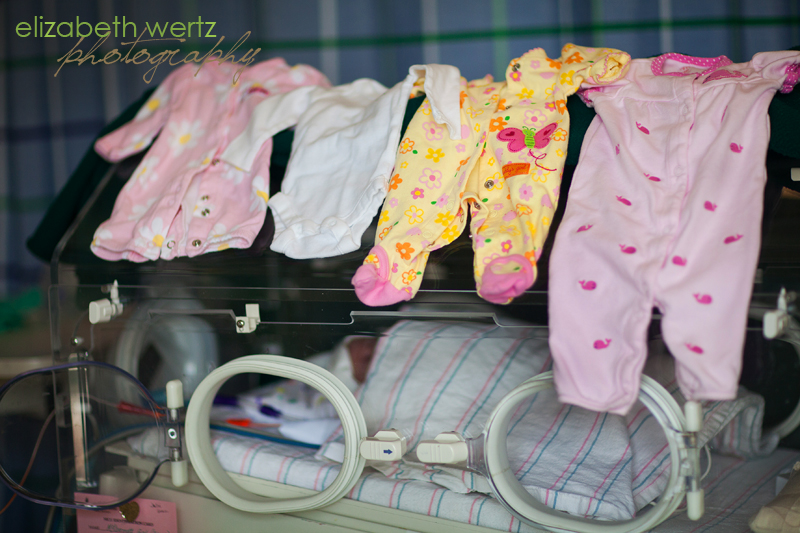 You are so loved, sweet baby girl. We can't wait to welcome you home!