Samantha only booked me only couple months before her wedding, but I am so glad she did! She is such a sweet gal, and I loved getting to know her wonderful family and adorable new husband, Elmer. Samantha had a "Man" of honor, and Bobby was there beside her every second, holding the dress, swooping in with makeup re-touching, and just over all rocking the various roles of Wedding Planner/Task Manager/Fashion Consultant extraordinaire. My Lady of the Lens
Tara Lynn Sen
joined me, and I was so happy for her assistance, especially when the drama ran high when we found ourselves in flash floods in Everett (remember that day in mid-July when Everett flooded? Yeah, that was it. And yeah, we were there. Right there in it). We had detoured off our route because of traffic, and were following behind the bride's car....So we couldn't lose her, and had to delve right into the road-turned-river, in and out of the flooded sections, for at least a mile. But the car pushed through and we finally made it, nearly an hour later than the ceremony was scheduled to start...But the rain tapered off just as we were arriving at East Boston Piers Park, and by the time we went to the cool shipyard next to it for some wedding party photos (it was a shipyard/art gallery, seriously! What a gem of a spot. There was even an Octupus Lady perched on the roof of one of the buildings) the sun was sparkling through the clouds. I had to stand in a puddle to get the shot, but it was worth it! Thank you, Samantha and Elmer, for letting me and Tara be part of your day. And now, some photos...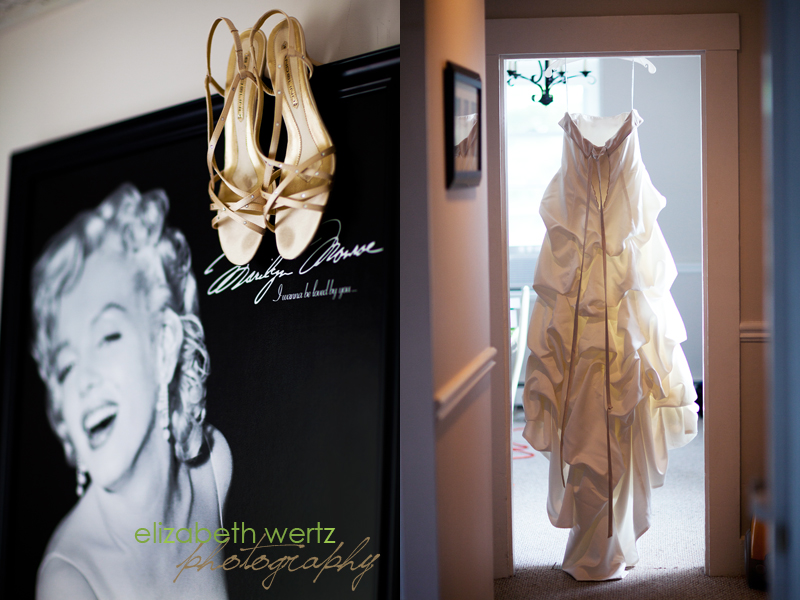 Shout out to Samantha's makeup artist, Ryan Carpenter. He did a stunning job (contact me if you want his info.).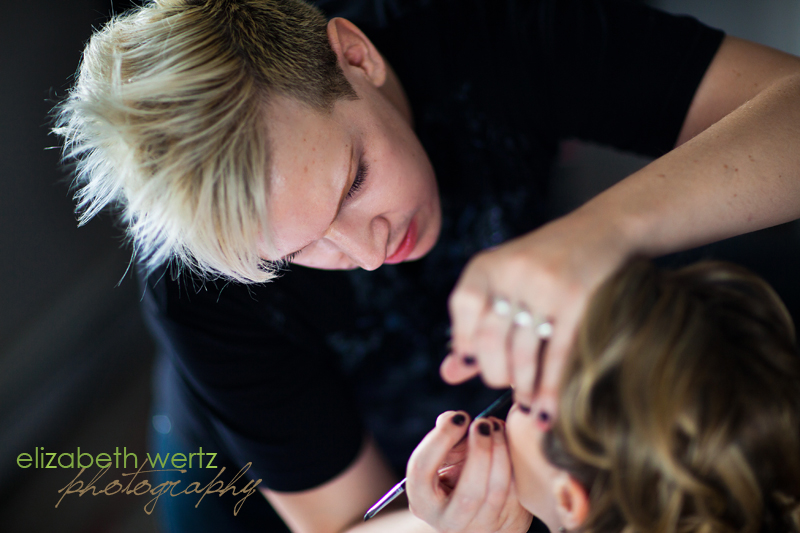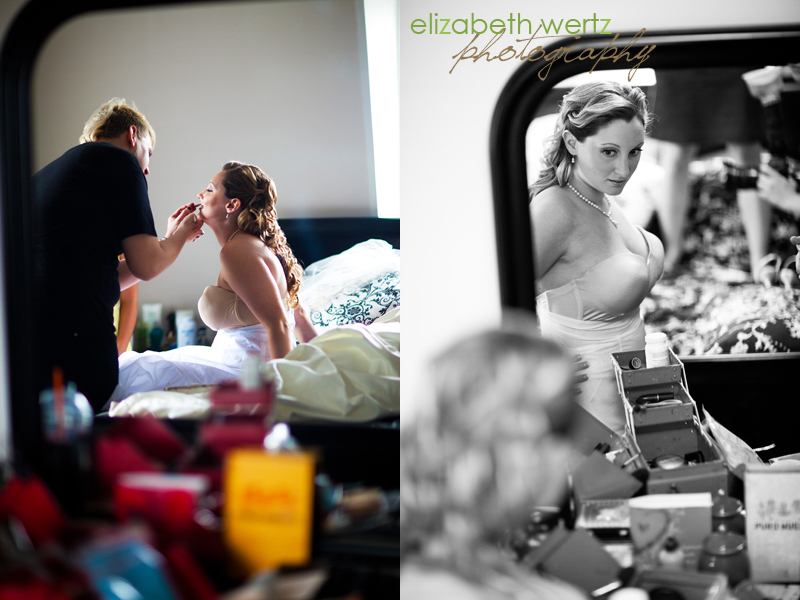 Look at this gorgeous girl...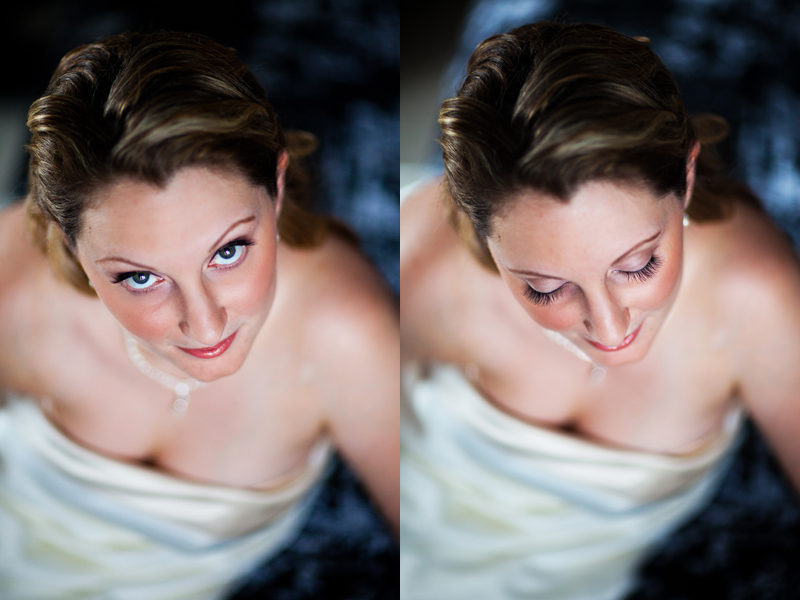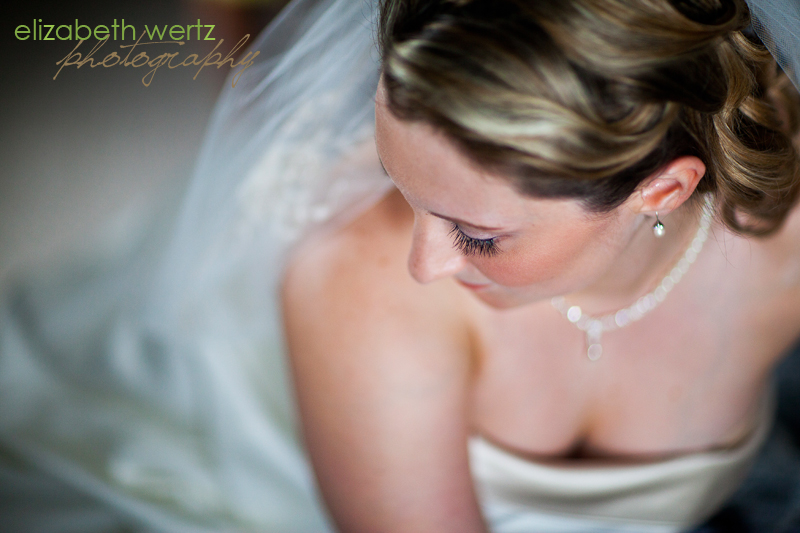 I have to include an image from the flood--shot through my front windshield. The bride and her entourage are in the two cars in front of us.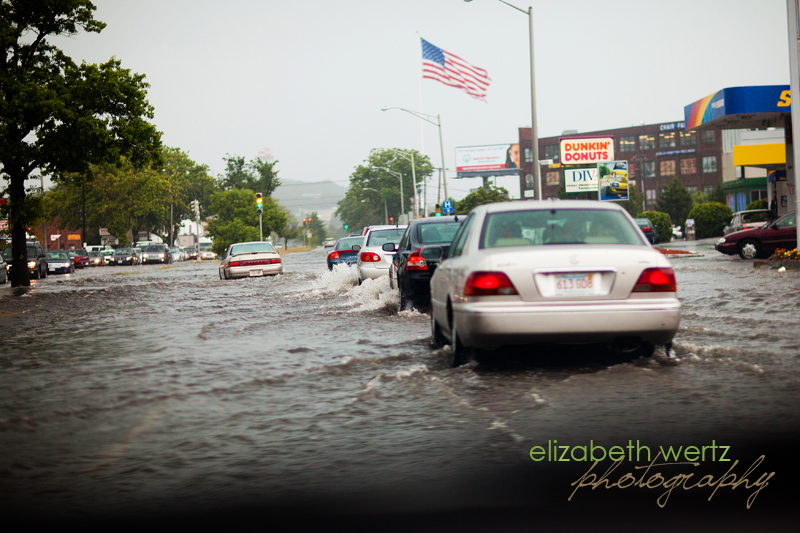 Our fashionably late arrival at the ceremony site. Rain ceased.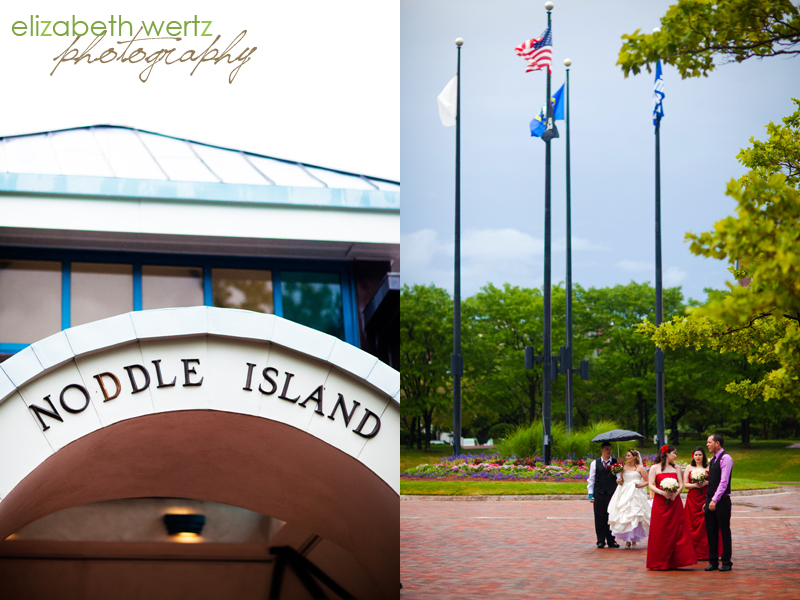 Samantha, her man, and her man-in-waiting.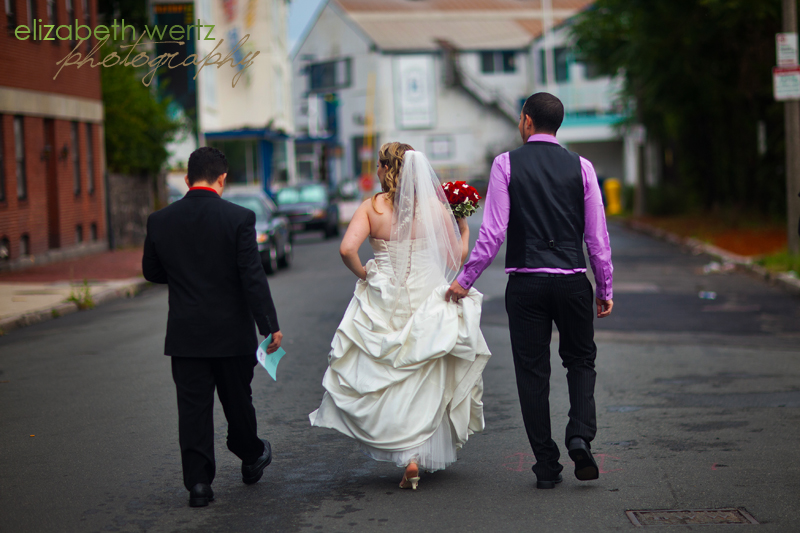 Sassy ladies in red.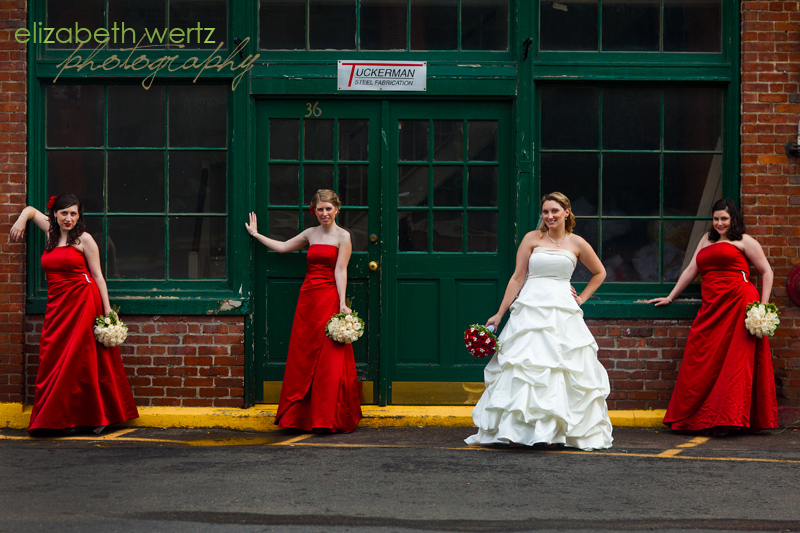 I loved this cool doorway...A little grubby (and fish-smelling) but worth it I hope!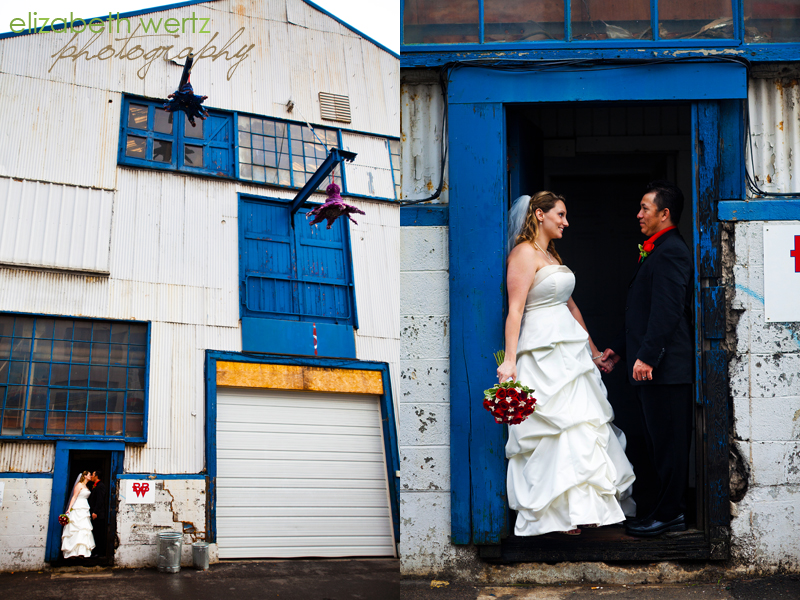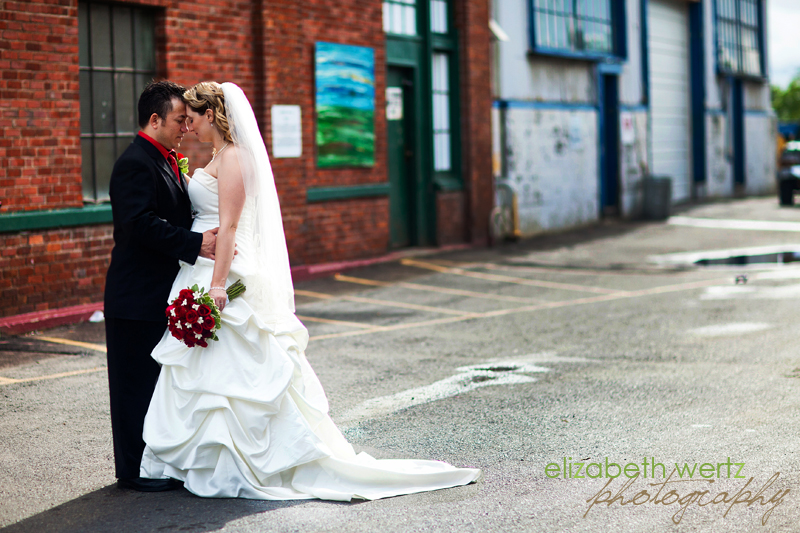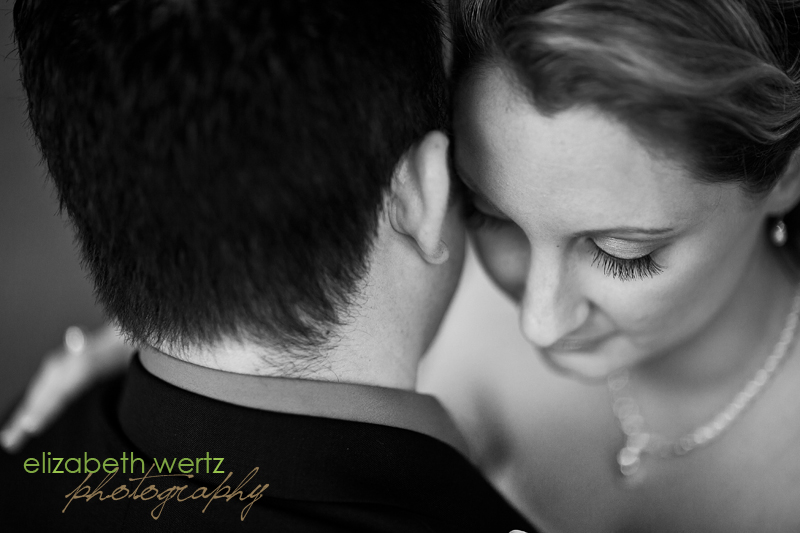 Click below to view Samantha and Elmer's slideshow (be sure your volume is up!).