A few months ago, I was invited to join a book club with a group of women in my neighborhood. Through this book club, I have come to know a fabulous artist and mother living right across the street, just a few houses down....As she said when we started emailing about book club, "I didn't realize I wasn't the only one blogging on this street!" Yvonne is an interior designer, and she is so talented! She is beautiful, stylish, creative...all this and she is a mother to FOUR boys! I don't know how she stays fabulous and maintains her amazing business and blog, but she does. Her company is
Yvonne Blacker Interiors
, check out her work! I had the pleasure of taking photographs of a design exhibit she recently took part in, "Reflecting on Danvers History Through Interior Design." Check out some of the images from her beautiful space, entitled "The Summer Nursery." It is both sleek and soft, whimsical and elegant....Little Maeve even modeled for me in the space. And check out Yvonne's
blog
for a beautiful description of the space; she is articulate and poetic in her narration, another of her many talents!
The bassinet is so delicate and soft, my favorite piece in the space.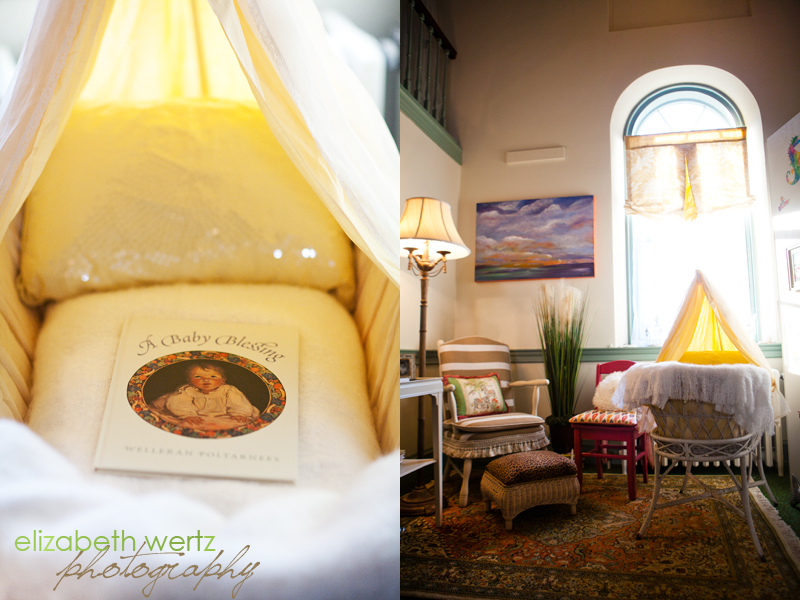 One major thread throughout the space was that of children's literature; here is a drawing by children's book author and illustrator Eloise Wilkin.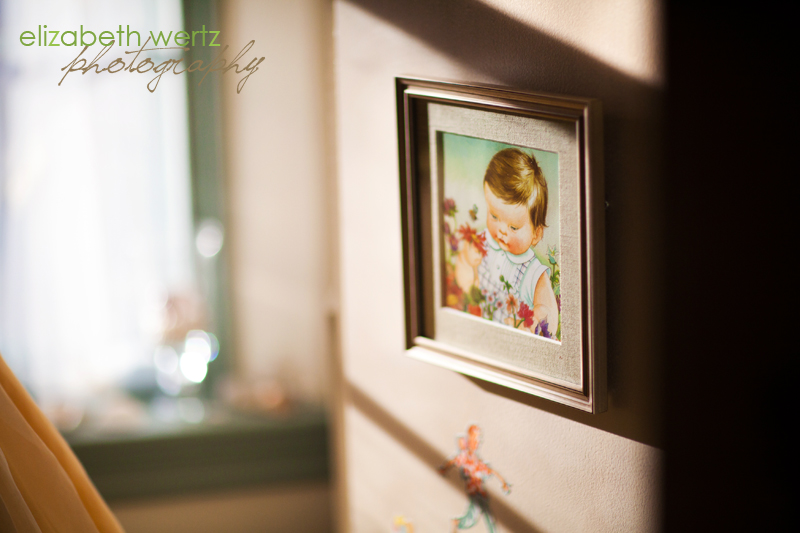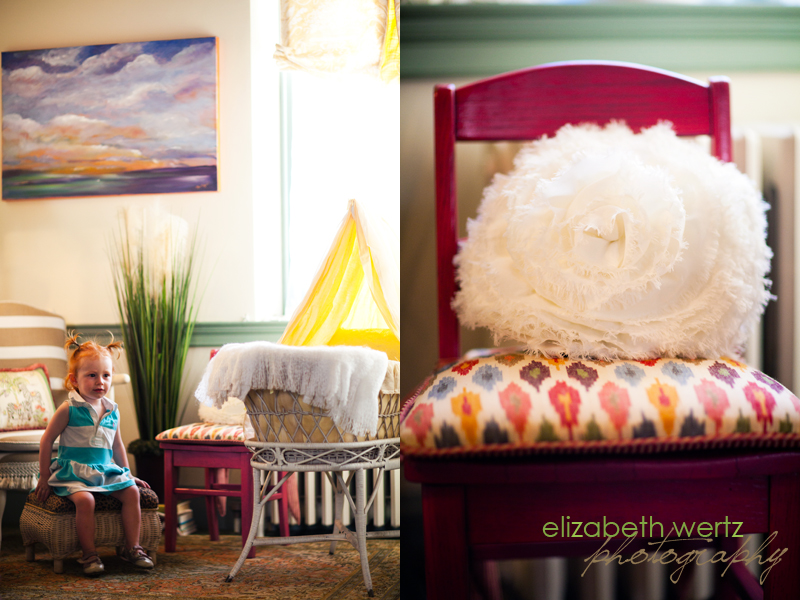 And of course, I can't help but sneak in a shot of my little ladies on the steps of the Danvers Historical society...